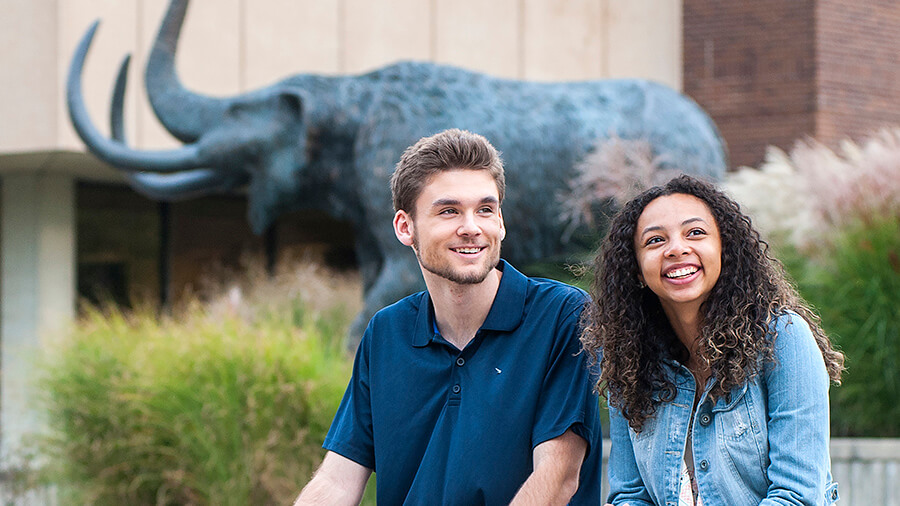 Your Gift Can Affect So Many
Giving to Purdue Fort Wayne means supporting the students, faculty, and staff who make an impact every day in the community, throughout our region, and around the world. Your gift, whatever its size, will make a huge difference to future generations of Mastodon students.
Make a Gift Today
Help Students Succeed
Your gift will help undergraduate students afford to focus on their studies to earn a degree. You will help us recruit and retain innovative faculty members who open their students' minds and guide them into the future. Hear students and faculty members share how your gifts made a direct difference for them.
Show Your Pride
Alumni and friends like you ensure that Purdue Fort Wayne students and faculty continue changing the region. Your gift will sustain the university and support its programs. You're shaping the future through our students, faculty and staff.
Your Choice
Give your gift so that it supports something meaningful to you, or make a general gift that the university can apply to the greatest need. Whatever you choose, you'll be thanked, recognized, and remembered.
Give in Honor
When you give to the university in someone's name, you honor the person while supporting the next generation. It's as if your gift multiplies in its meaning.
Create a Legacy
Demonstrate to future generations what Purdue Fort Wayne means to you. Your memory will live on through your gift, making an impact for students over many years to come.