Graduate Admissions
Master Your Passion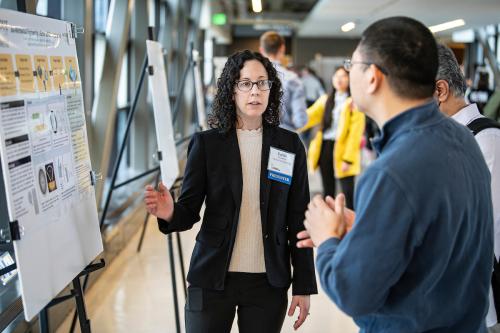 You don't settle for mediocrity. 
You put in a lot of work to get where you are, but something is missing—a graduate degree. Take a look at what you need to apply for graduate admission, check out our programs, and let us know how we can help in your pursuit of more.
ADmission REQUIREMENTS
How to get started.
Take a look at what you need to begin your pursuit of a Purdue graduate degree.
Baccalaureate Degree
From an accredited college or university for domestic applicants. For international applicants, a baccalaureate equivalent is preferred; however, holistic evaluation of students without a baccalaureate equivalent is allowed.
Transcripts
From all universities you have attended. Unofficial transcripts are allowed during the application process, but you must provide official transcripts upon enrollment.
Letters of Recommendation
Some programs request recommendation letters from professors who know your work well. Check with your prospective program for specific requirements. Nondegree applicants do not usually need to submit letters of recommendation.
Statement of Purpose
Typically a 500-word statement that expresses your area of interest.
Application Fee
$60 for domestic students, $75 for international students.
Program-Specific Requirements
Academic requirements for admission, such as minimum grade point average, vary based on your program of interest. Check with your individual program for details.
International, Nondegree, and Reentry Students
A world of opportunity awaits. 
Want to take a few graduate classes but don't need a degree? Did you start your studies, step away for a bit, and now want to come back? Are you an international student? Discover what you need to know about applying under these circumstances.
Application and $75 application fee
Official transcripts
Certification of graduation or degree certificate—to be submitted upon completion of undergraduate degree
GMAT for business administration (waivers available)
Letters of recommendation: one to three (varies by program)
Statement of purpose
Proof of English proficiency (for students whose native language is not English) by achieving one of the following

TOEFL: 80 overall, with minimum bands of 19 Reading, 18 Speaking, 18 Writing, and 14 Listening
TOEFL Essentials: 8 overall, with minimum bands of 8 Reading, 8 Speaking, 8 Writing, and 8 Listening
IELTS: 6.5 overall, with minimum bands of 6.5 Reading, 6.0 Listening, 6.0 Speaking, and 5.5 Writing
Duolingo English Test: 115 overall, with minimum bands of 115 Literacy, 115 Comprehension, 115 Conversation, and 115 Production
ELS: Level 112
What You Need to Know
You are considered an applicant for nondegree (temporary) admission if you (1) have earned a baccalaureate degree and (2) do not intend to pursue another degree and are seeking only personal or professional enrichment.
You must demonstrate that you have the necessary preparation for any course in which you wish to enroll, and you may be required to obtain approval from the course instructor.
You may later seek regular admission and request that courses you completed while in nondegree admission status be considered for application toward a degree. The school, division, or department that offers the program you are seeking will determine the applicability of these courses. Typically no more than 12 credits will be considered.
What You Need to Know
We will consider you an applicant for reentry if you meet one of the following sets of requirements:
You previously were regularly admitted to a Purdue Fort Wayne graduate program
You have not registered for classes at Purdue Fort Wayne for more than one year (or at any other Purdue University campus for more than one semester)
You wish to resume your studies in the program in which you were last enrolled
You previously were admitted to a Purdue Fort Wayne graduate program in a nondegree classification
You wish to resume your studies under this classification
You must file a new application with our Office of Admissions. Since your application will be subject to approval under applicable admission and academic policies of the Purdue Fort Wayne graduate program in which you were last enrolled, you must allow ample time for your reentry application to be processed.
Visit
Explore campus your way.
One of the best ways to determine if a college is the right fit for you is to visit. We can set up a custom in-person visit or you can take a virtual tour of campus. The choice is yours.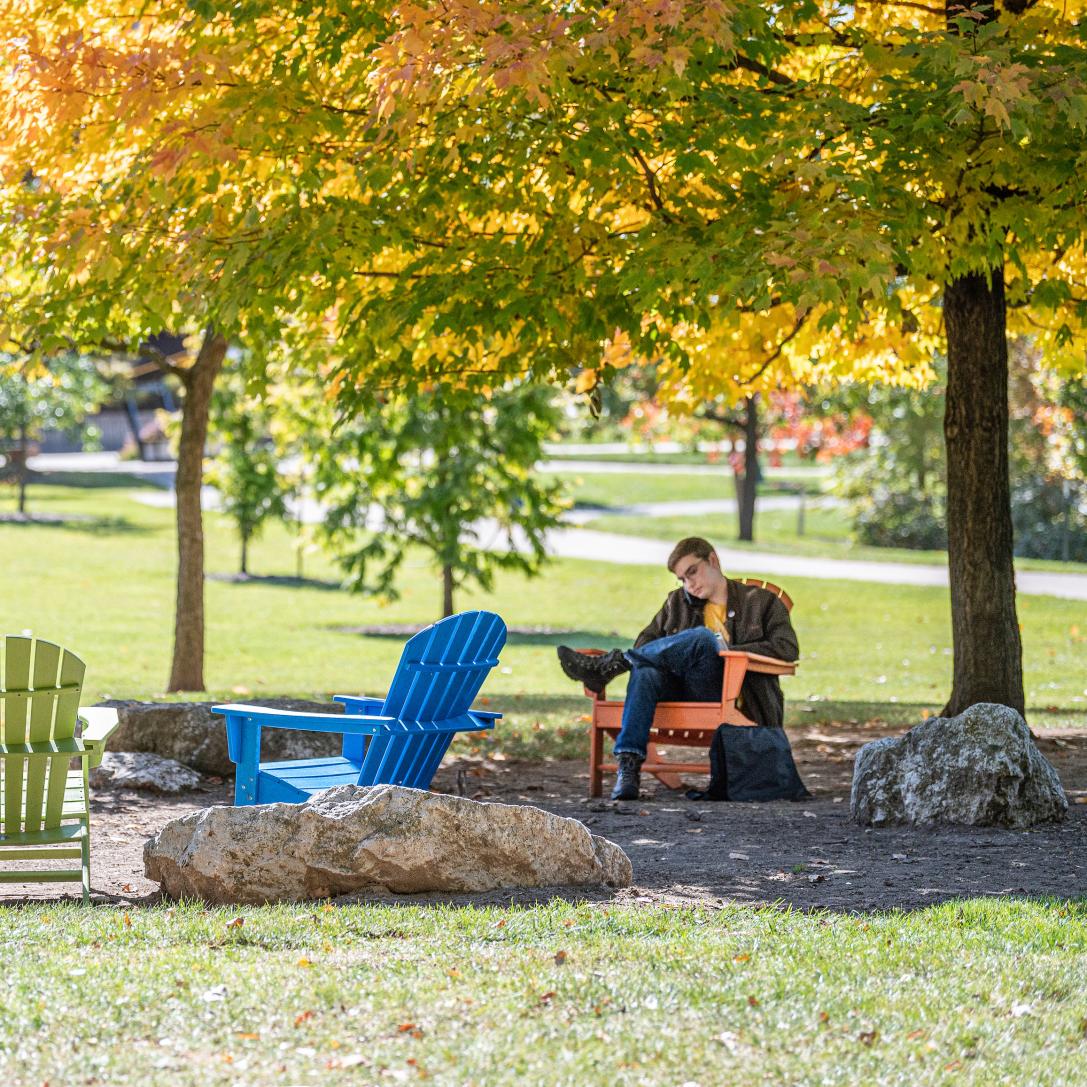 Contact Us
Have questions?
Contact the Office of Graduate Studies at [email protected] or 260-481-6145 for help with your application, with a class, or to get assistance with your thesis.
Purdue University Fort Wayne
Office of Graduate Studies
Kettler Hall, Room 140
2101 East Coliseum Boulevard
Fort Wayne, IN 46805