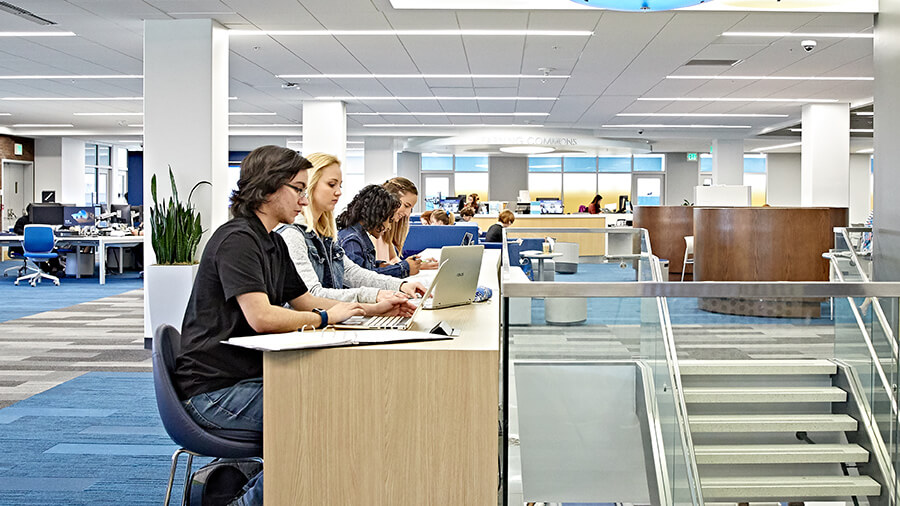 Your Impact, Your Way, Your Interest
Every gift helps students succeed. As a donor, you can make a general gift to the university, or you can choose from among hundreds of focused areas in the various colleges and programs. The choice is yours.
You can give your gift as a one-time lump sum, or you you can break it into reccurring monthly, quarterly, or annual payments.
Start giving today and make a difference.
Immediate Impact
Achieved by donating cash or securities for use in the current academic year with any of the following funds
Chancellor's Visionary Fund for Areas of Greatest Need
PFW Student Scholarships
COVID – 19 Student Relief Fund
And more specific programs and activities (List)
Honor the Impact of Others
Celebrate and honor your loved ones by giving on their behalf.
On-Going Impact
Named scholarships and endowments are commitments to support the university through a period of time or in perpetuity
Named scholarships may be created with a three-year commitment of a minimum of $2,000 per year, which will be awarded to student(s) in the area of donor interest each academic year.
Endowments require a $25,000 minimum to be paid in full within five years. After being fully funded, a portion of the earnings from the endowment are directed toward the area of donor interest in perpetuity.
Legacy of Impact
Join the Weitzman Society
"When you give while you live, you know where it goes." – Linda Ruffolo, former Purdue Fort Wayne, Executive Director of Development
Planned Estate Gifts – Bequests or gifts of real estate, life insurance, or retirement assets provide for the needs of future generations of Mastodons. Our team will work with you and your estate planners to create a legacy that turns your compassion into action.
Life Income Gift – Charitable gift annuities, remainder trusts, and lead trusts are often a win-win for the donor and the institution as they may create income for the donor while also generating revenue for the area of donor interest over time.
Contact us for more information