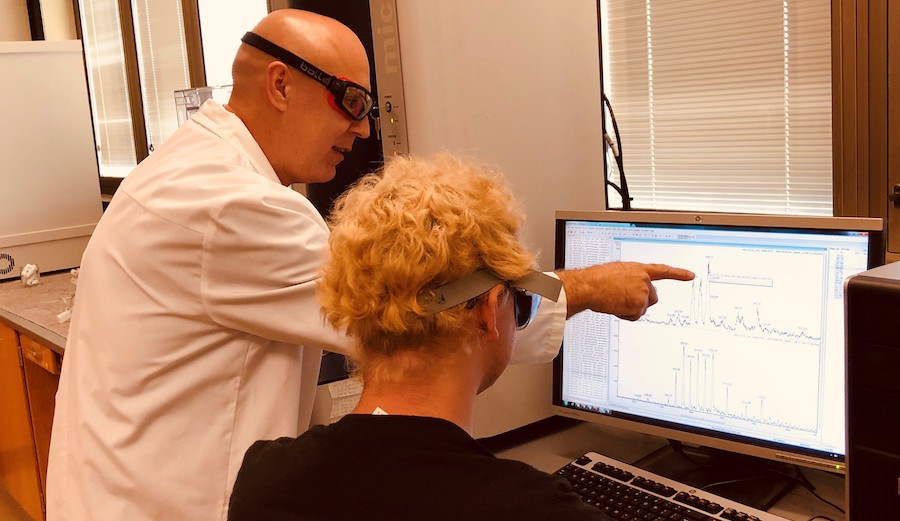 In response to the university's
COVID-19 guidelines,
the High School Research Intern Program is suspended until further notice.
Start researching during High School
The High School Research Intern Program is a competitive research opportunity for 10 rising high school juniors and seniors each year to engage in a research project under faculty mentors. We are looking for high school students who are motivated, creative, able to problem solve, intelligent, mature, and show initiative.
Depending on the subject area the student is applying, students may be scheduled on and/or off campus at research sites with their faculty mentor. Students spend six to eight hours a week on average working on active research under the guidance of their faculty mentor as an unpaid intern. Students will develop skill sets relating to scientific inquiry and comprehension.
Eligibility
High school students must meet all of the eligibility criteria below:
Earned at least a 3.0 high school GPA
Have earned all As and Bs in classes completed in high school
Must be at least 16 years old by the first day of the program
Be a rising junior or senor during the 2019–20 academic year
Preference will be given to students who have demonstrated college success in high school by completing dual credit college courses with a B or higher
Demonstrated intelligence, maturity, and initiative
Principal, teacher, counselor, or Purdue Fort Wayne faculty nomination (e.g., dual credit)
Students must have their own housing and reliable transportation to and from campus
Applying
High school applicants will be nominated by a teacher, principal, counselor, or Purdue Fort Wayne faculty. Once the nominator has informed Dr. Bischoff of your nomination (research@pfw.edu), you will receive a link to the online application. All applicants must complete this application, which includes a short essay portion. Your essay should cover your interest in the program and what you hope to get out of the experience of being a research intern.
Contact
Dr. Shannon Bischoff
University Research and Innovation Co-Director
research@pfw.edu
260-481-6989