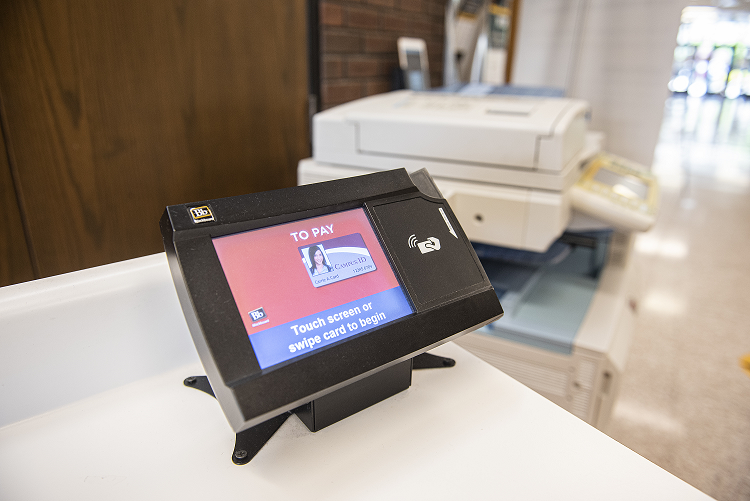 Photocopying
Photocopying machines are located throughout campus in almost every building and can be used by staff, faculty, students, and guests. Photocopies are black and white and cost $0.10 each.
Personal Photocopying

Staff, faculty, and students can photocopy for personal use by paying with Don Dollars using their Mastodon ID card. To add Don Dollars to your ID card, please visit the Don Dollars page.

Departmental Photocopying

Copy cards are issued to departments for business use photocopying and usage is billed monthly.

The first 5 copy cards are free of charge, with each additional card costing $20 to issue. Departments are responsible for keeping track of these cards and there is a $20.00 replacement fee if lost or stolen.

To request new or replacement copy cards, please send an email to [email protected] including the number of cards needed, the department name, and account number.

Guest Photocopying

Guests on our campus wanting to photocopy may purchase a Guest Copy Card for $1.00 from a Mastodon Card Station at one of the following locations:

Kettler Hall ground floor, outside of the Bursar's office
Walb Student Union 1st floor, across from the campus bookstore
Helmke Library 1st floor, by the elevators

Cash deposits must be made to a Guest Copy Card by using a Mastodon Card Station. Use exact change as the machine will deposit all money inserted to the Guest Copy Card.