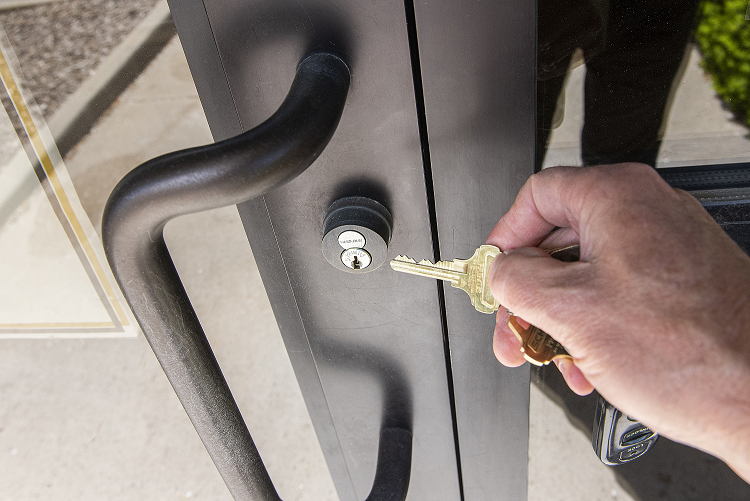 The Purdue Fort Wayne Key Distribution Policy is effective for all staff, faculty, and students as of October 24, 2011. Please make sure and review the policy for information that has changed.
Key Request Form
Requesting keys for faculty, staff and students requires a Key Request Form to be filled out by a department staff member which is forwarded to CCT. Requests for great grandmaster keys will require approval of the Facilities Management Director.
After a Key Request Form is filled out, keys should be available for pick up within 24-48 hours at the Walb Information Desk (WU 127).
A photo ID is required for pickup of all campus keys.
Please bring all of your keys with you so we can update our records.
Requested keys must be picked up within 3 months of the request date. After 3 months, the keys will be placed back in the key inventory and a new request will need to be submitted.
Filing Cabinet & Desk Keys
The CCT office can make the following filing cabinet and desk keys: S series, SL series and FR series. This information can be found on the lock and should be followed by numbers.
If you would like to place an order for filing cabinet or desk keys, please submit a Key Request Form. For the "Building" and "Room #" fields, please use the actual location of the cabinet or desk. Then under the "Special Instructions" field, please include the series and numbers listed on the lock as well as the quantity needed.
Filing cabinet and desk keys are not recorded on key cards. When the keys have been cut, they will be sent through campus mail along with a copy of the Key Request Form.
Key Inquiry Form
Use a Key Inquiry Form to request a list of names of employees/students who have been issued keys to your department's rooms or labs. Use of this request form is limited to persons with signature authority, e.g. department heads or secretaries.
Reasons for using this request form may be:
Identifying "Owner" of lost key(s)
Assessing prospective lock change impact
Tracking students and/or employees who have outstanding keys
Breach of security in your department or office
Near the end of the semester before students graduate and/or leave
Pick Up
Keys may be picked up at the CCT office located in Walb Union, room 127. Please allow 24-48 hours after the key request has been sent to pick up your keys.
Duplicate Keys
Multiple copies of the same key will not be issued to individuals or departments without explicit permission of the department head and CCT. Reproduction or copying of university keys is prohibited.
Lock Change Request
Before a lock change is initiated, a thorough review of the area affected is performed. Requests for lock changes are reviewed with the requesting party and department head before the change is made. This is done to avoid compromising anyone else who may need access to the area. In certain cases of security, a special series lock can be installed. These requests are limited and must have proper approval before proceeding.
When a lock change is necessary, the request must be made to CCT. Key request forms for the individuals affected by the re-key must be submitted to CCT.
All lock changes are subject to refusal when the change impacts access by maintenance, security, or environmental health personnel.
Returning Keys
Individuals leaving the university or transferring to another department must return their keys. If students in your department are graduating or leaving school, please have them return any campus keys that they were issued by CCT.
All keys remain the property of Purdue University Fort Wayne.
Note: Failure to return keys will result in charges being assessed to the key holder's department.
Lost or Stolen Keys
CCT and the appropriate department head must be notified when an employee has lost their keys or if they have been stolen. The key holder must notify University Police of the problem, as well as all effected parties. Charges could be imposed if re-keying is required.
Contractor Keys
A Contractor Key Request Form must be filled out and submitted to [email protected] for any project that requires outside contractors to obtain campus keys.