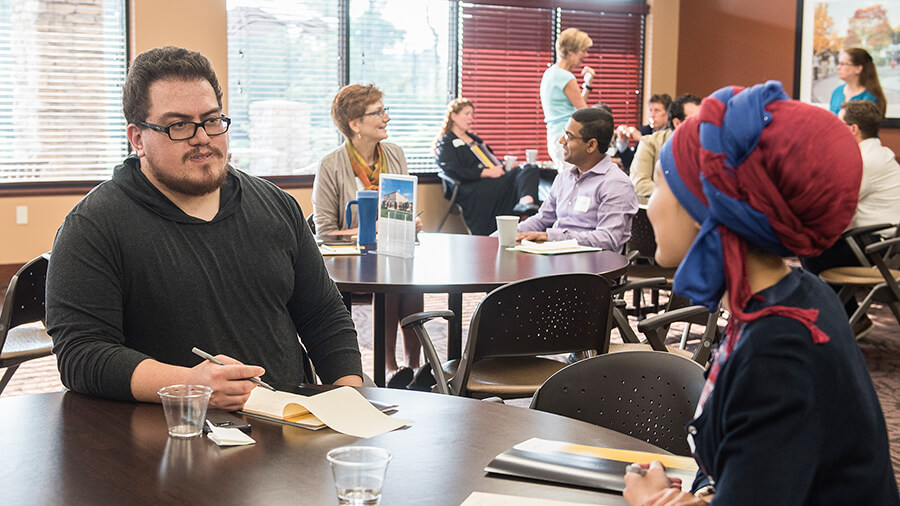 Guidelines and Expectations
We're committed to the promotion of equal opportunity and diversity. Here you'll find the guidelines and expectations that our search committees adhere to when they conduct their recruitment and selection for faculty and librarian positions. Our employment goal is to attract, select, keep, and promote the best candidates for their position. The Office of Academic Affairs supports academic departments by coordinating the hiring processes.
The following forms, templates, and resources are for departments to use in the hiring and recruiting process.
General Policies
The information is related to general policies we follow when recruiting and hiring:
Adjunct, Affiliate, or Visiting Scholar Letter Templates
Make use of the following templates when sending an adjunct, affiliate, or visiting scholar offer:
Recruiting
Take a look at a general recruitment checklist, forms needed for recruiting new faculty and staff, and advertisement information:
Keep in mind that advertisements must be preapproved by Human Resources.
Screening
Get forms and templates to use during an applicant's screening process:
Interviewing
Below are forms, checklists, and templates you can use during the interview process:
Human Resources will give background-check paperwork to the candidate during the on-campus interview.
Hiring
Get forms for hiring new employees and a template for a regret letter:
Closing Search
Once you've closed your search, notify Human Resources of the final hire. Human Resources will complete hiring documents, including offer letters.