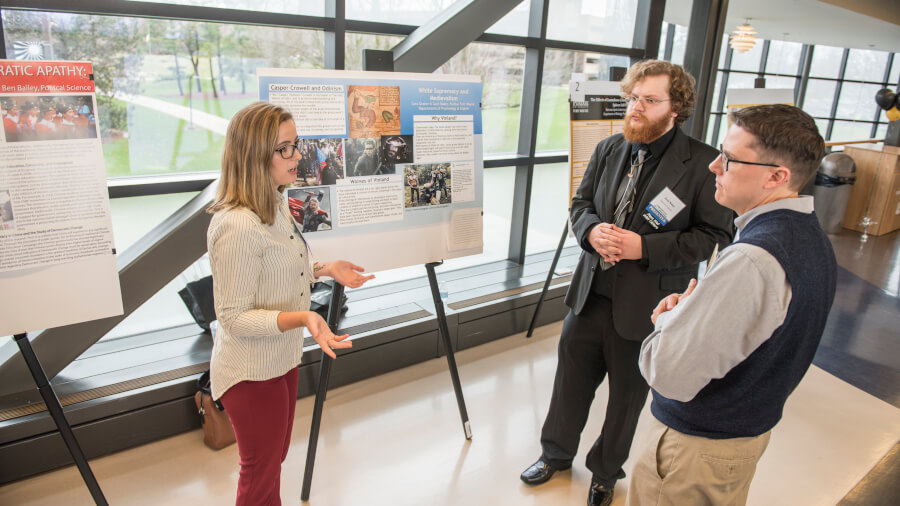 Annual Student Research and Creative Endeavor Symposium
2021 Virtual Symposium
Friday, March 26, 2021
9am - 3pm
Join us!

This year's event will be held on the Gather Town application, a virtual space to safely interact with student presenters and visitors. All are welcome to join us and observe student research and creative endeavor at Purdue Fort Wayne in action!
Throughout the day, teams of faculty judges will be evaluating poster presentations and will provide constructive feedback to the student presenters. No prizes will be awarded at this year's event.
Use the link to visit the symposium on the Gather.Town application (registration is not required): https://gather.town/app/vemV4sF22OKLS3G8/PFWPosterSymposium
The annual Student Research and Creative Endeavor Symposium provides an excellent opportunity for undergraduate and graduate students to present posters on research and creative endeavors to an audience of faculty and student peers. The symposium, a valuable part of the student experience, recognizes active learning through research. It includes undergraduate and graduate students from all disciplines—humanities, social sciences, business, visual arts, nursing, and many more. Teams of faculty judges will evaluate the posters and provide feedback.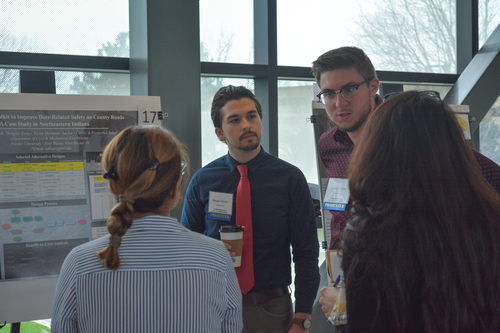 Contact
Tina Gasnarez
Program Administration Specialist
Office of Sponsored Programs
University Research and Innovation
260-481-5788
gasntm02@pfw.edu