2018-2019 Featured Faculty Awards
Featured Faculty for Teaching Excellence - Mark Masters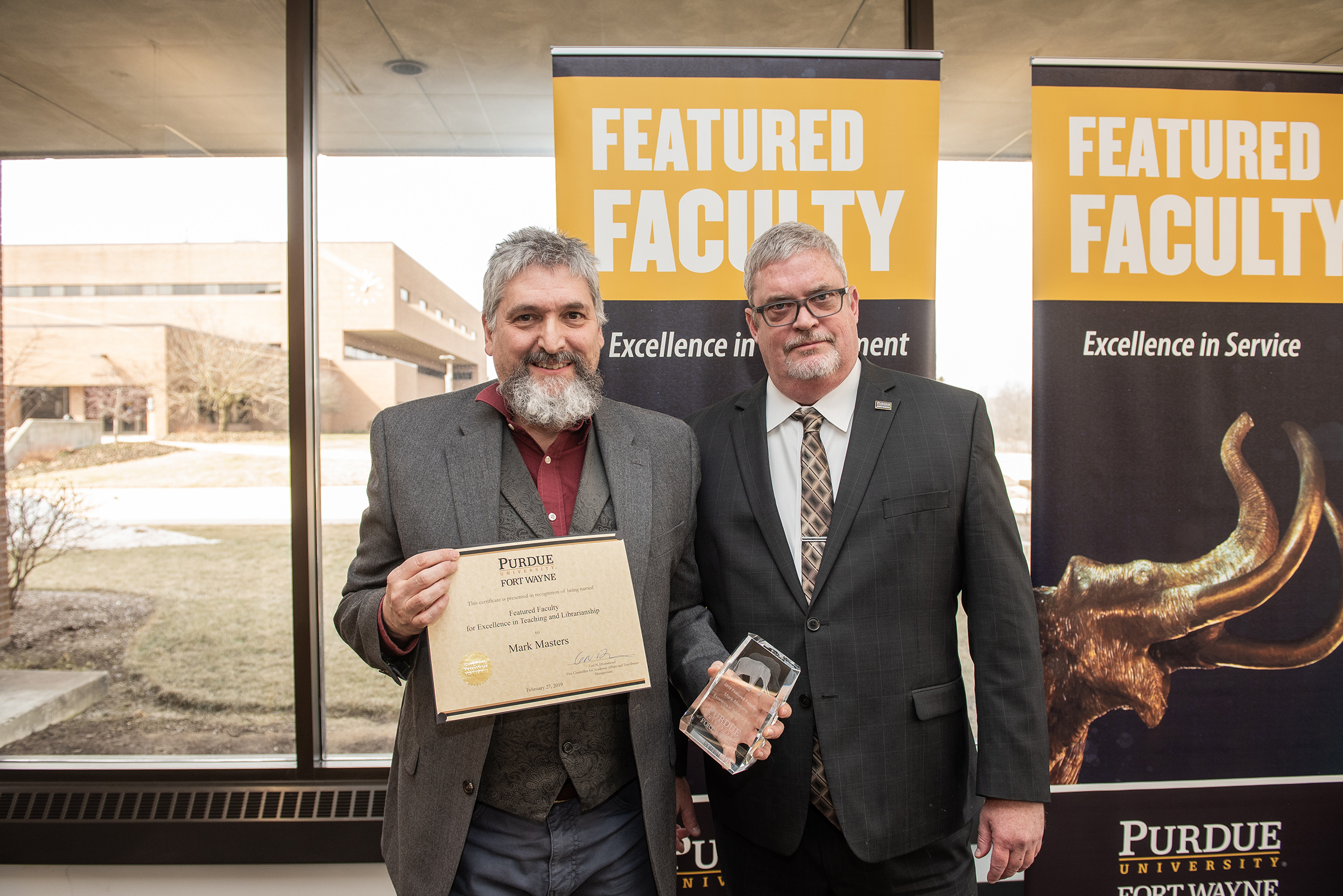 Featured Faculty for Service Excellence - Irwin Mallin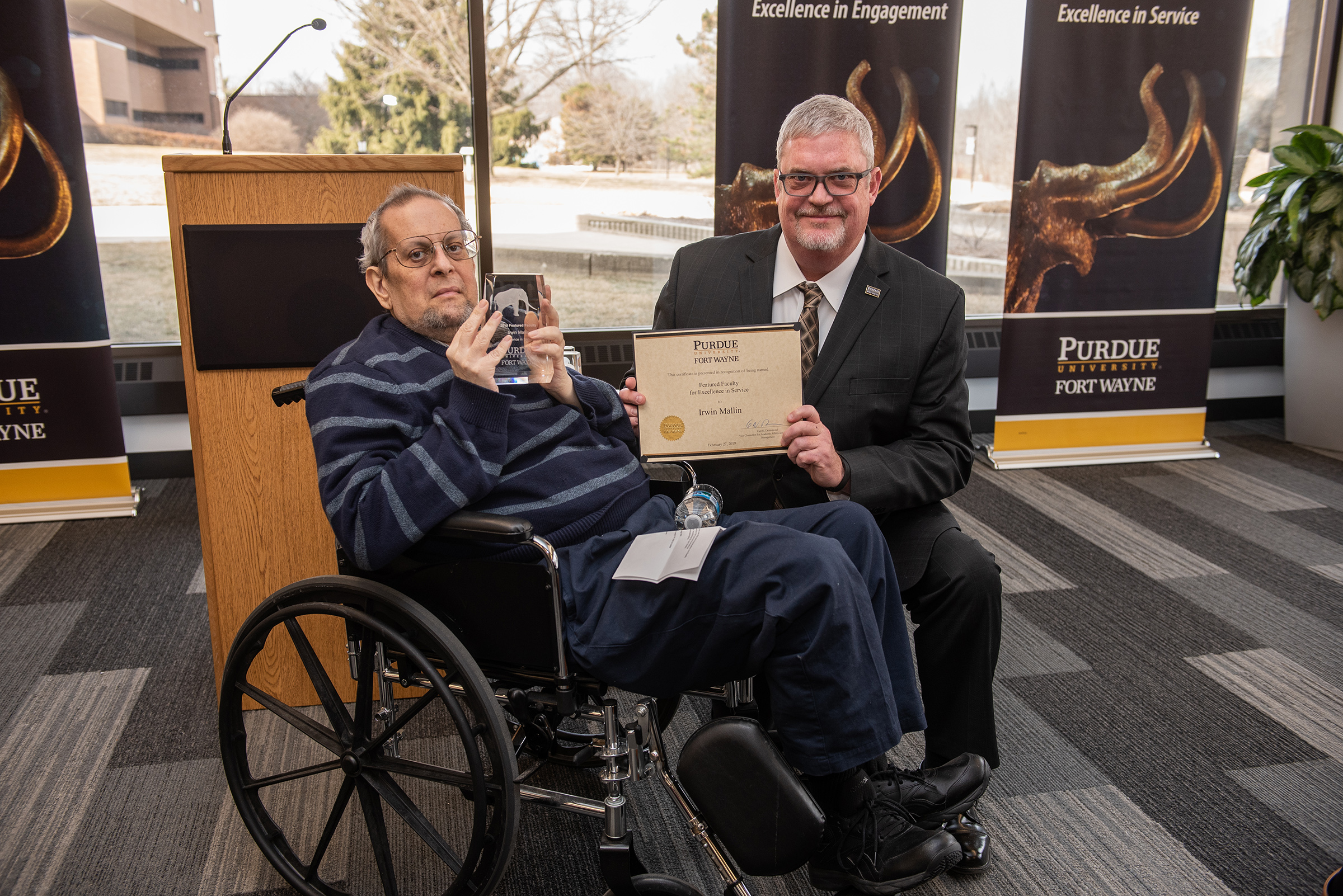 Featured Faculty for Engagement Excellence - Laura Link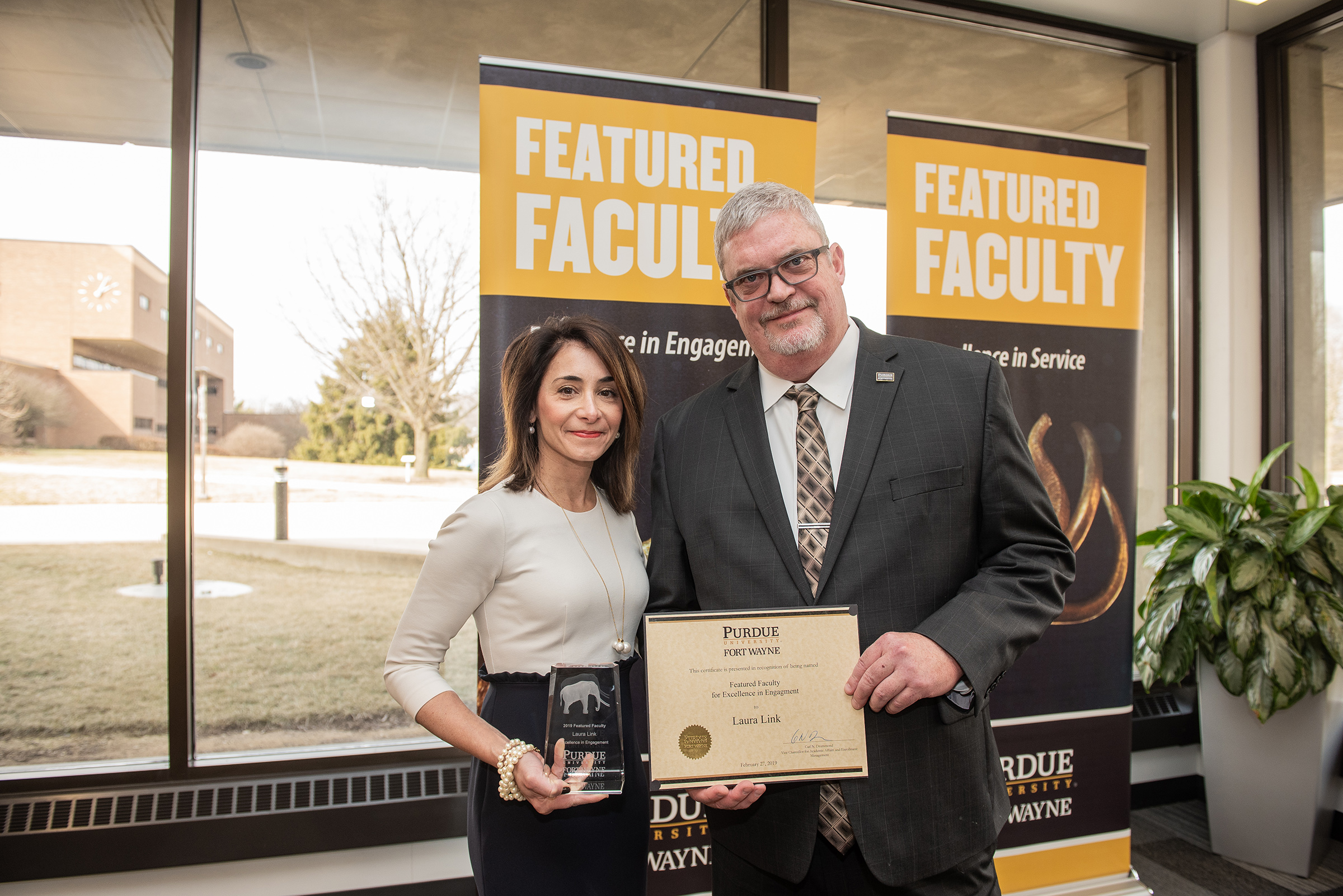 Featured Faculty for Research, Scholarship and Creative Endeavor Excellence - Jeff Casazza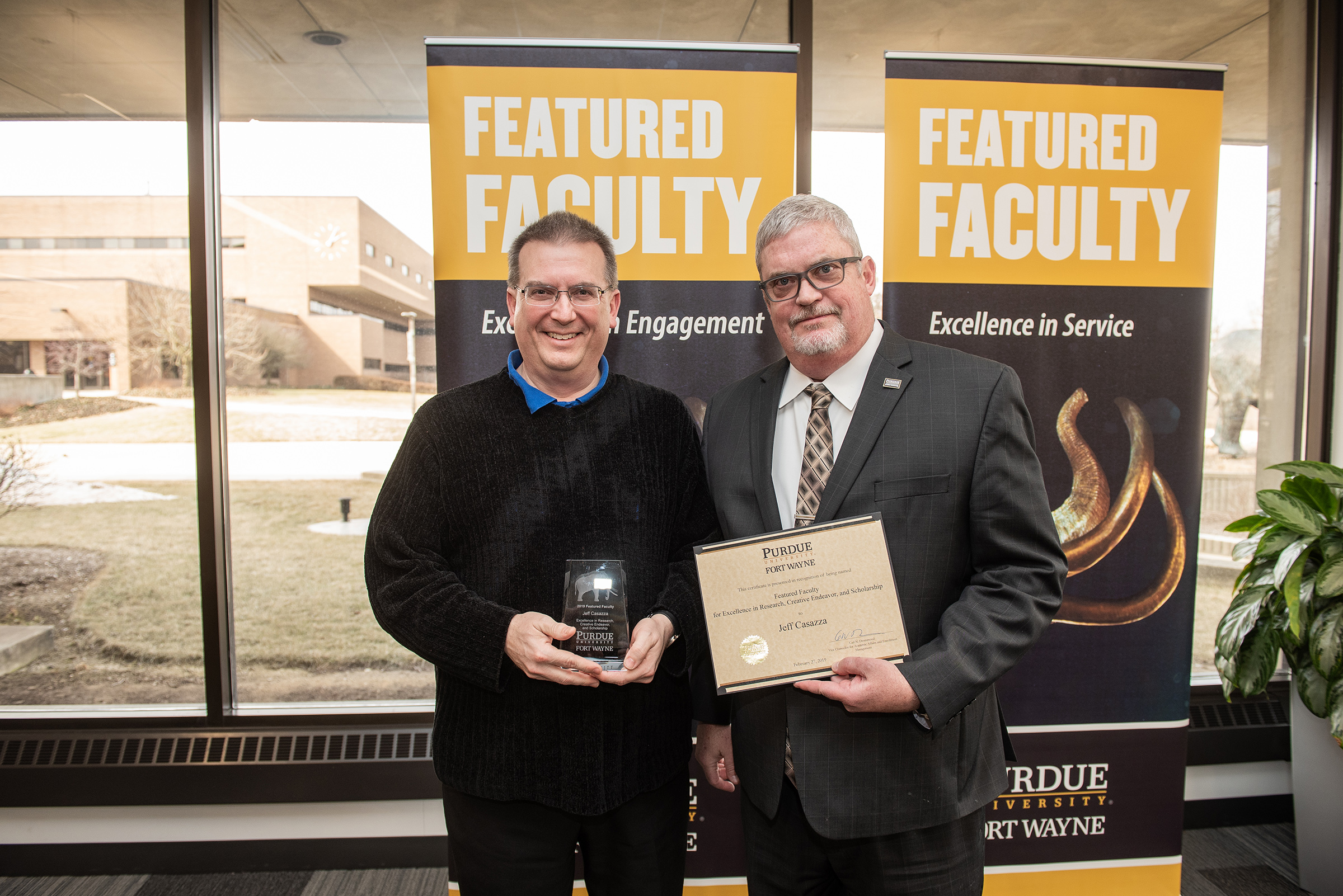 2017-2018 Featured Faculty Awards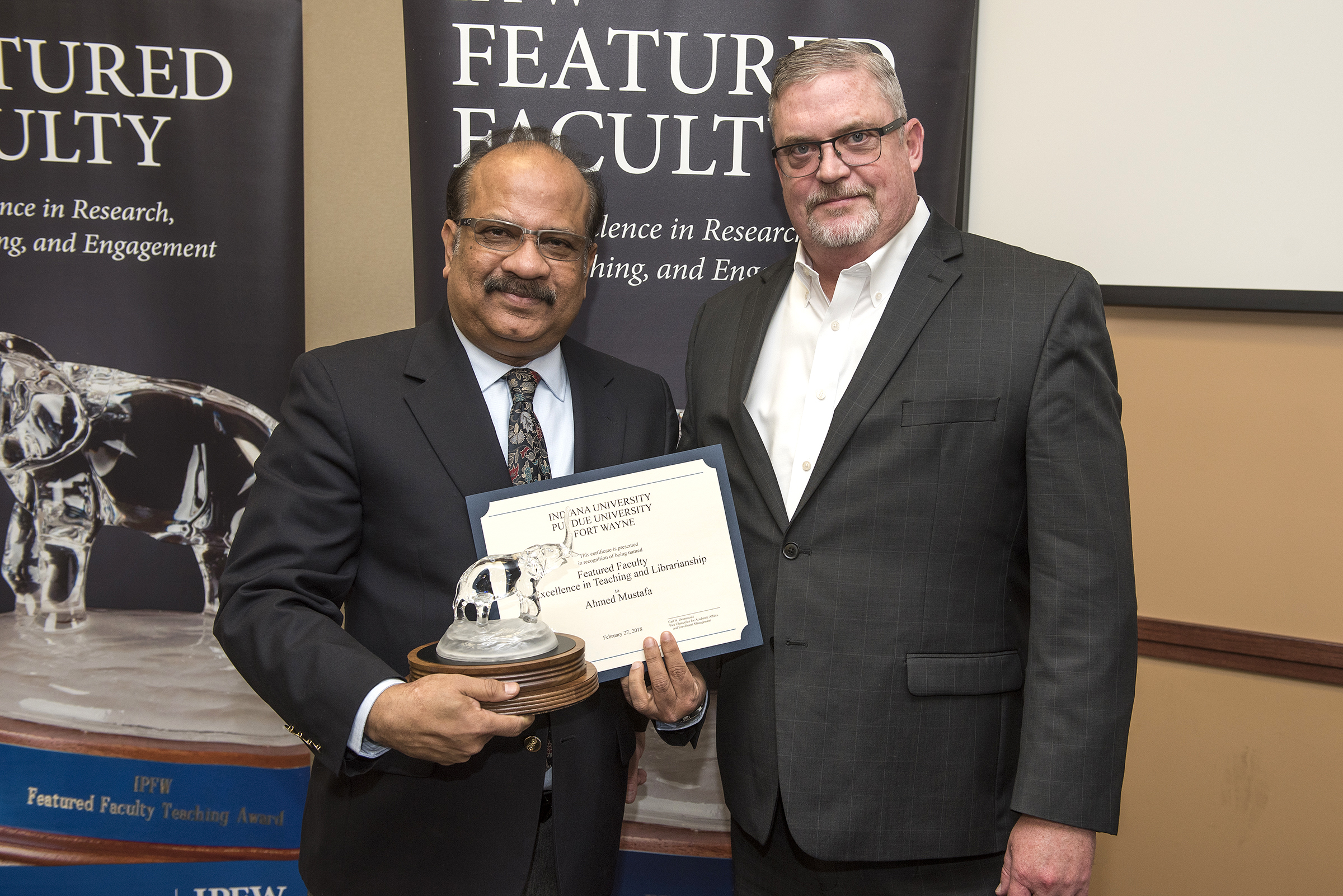 Prof. Ahmed Mustafa with Vice Chancellor Carl Drummond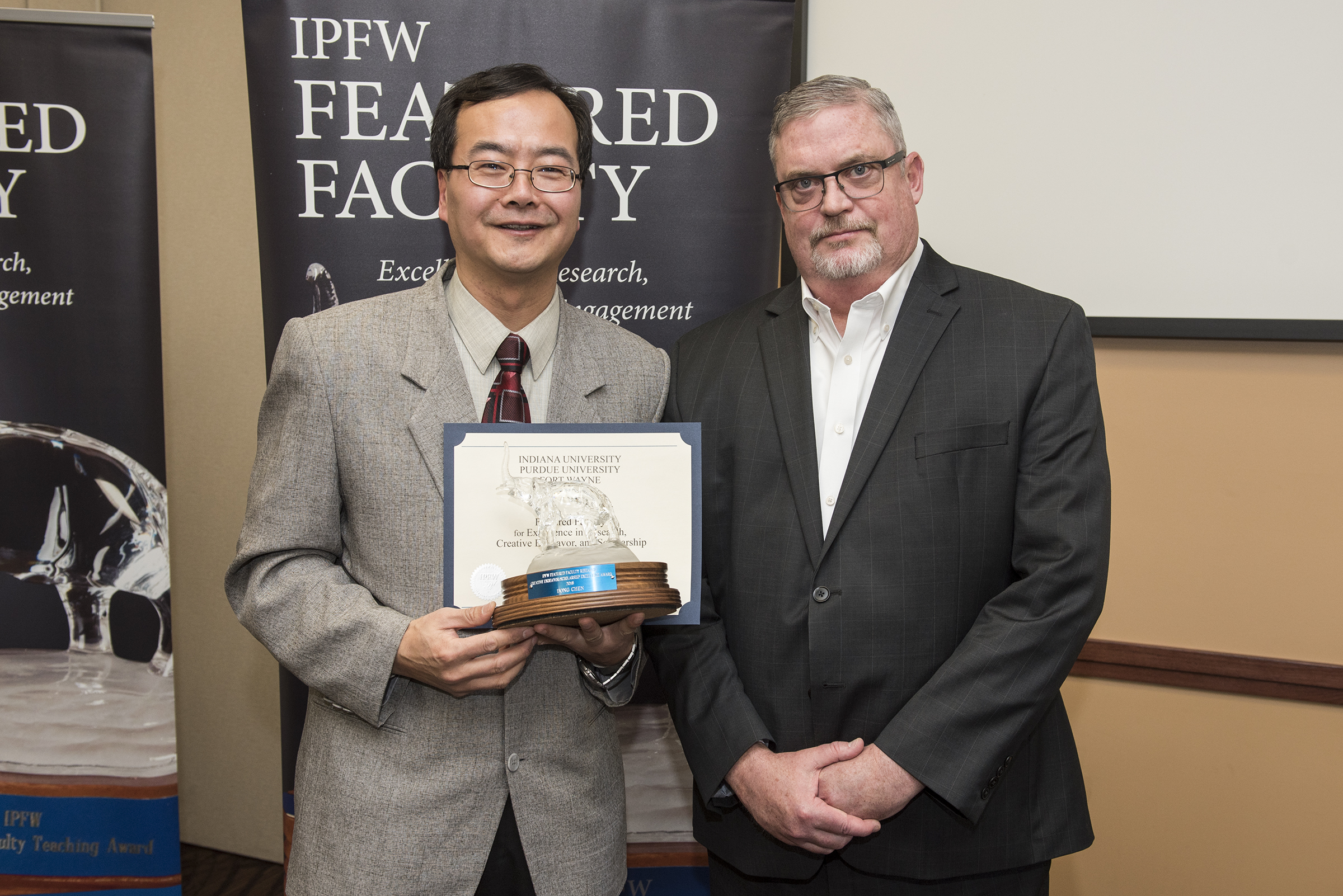 Prof. Dong Chen with Vice Chancellor Carl Drummond
Prof. Mary Ann Cain with Vice Chancellor Carl Drummond
News Release
IPFW Announces Featured Faculty Award Winners
FORT WAYNE, Ind.—Indiana University–Purdue University Fort Wayne (IPFW) announced the two recipients of its 2016–17 Featured Faculty Award in a ceremony on Thursday, November 17, at the Steel Dynamics Keith E. Busse IPFW Alumni Center. The purpose of the award is to recognize the exemplary efforts of faculty in teaching and librarianship; research, scholarship, and creative endeavors; and engagement with the community. Continue to News Release.
The recipients of this year's awards were:
Featured Faculty for Excellence in Engagement – Donald Mueller
Donald W. Mueller Jr., associate professor of engineering, has participated in significant, sustained, high-impact engagement activities with local industry. His collaborative academia-industry engineering projects include working with students, colleagues and local industry to apply engineering knowledge, experience, to provide solutions to challenging, real-world problems. The methodology common to each of these projects involves mathematical modeling and computer simulation as part of engineering analysis or design. Since 2011, Prof. Mueller had undertaken:
Indiana Next Generation Manufacturing Competitiveness Center Projects (IN-MaC Projects - 2)

Technical Assistance Program (or Agreement) Projects (TAP/TAA Projects - 8)


Engineering Senior Design Projects (ESD Projects - 6)
Prof. Mueller also initiated the IPFW Engineering Research and Design Conference—a symposium series to bring together members of industry and academia, both faculty and students, to share current practices and activities, such as those describe above.
Featured Faculty for Excellence in Research, Creative Endeavor, and Scholarship – Zhuming Bi
Zhuming Bi, associate professor of mechanical engineering, explains that sustainable manufacturing is to make products through economically-sound processes that minimize negative environmental impacts while conserving energy and natural resources. Prof. Bi's sustainable research involved students, helped areas companies and promoted collaboration across departments, disciplines and nations. He has contributed significantly to developing enabling technologies for system reconfiguration, modeling and simulation, and enterprise information systems.
Featured Faculty recipients receive a professional development stipend in the amount of $1,000 and are asked to deliver a brief presentation to the IPFW campus community highlighting their work.
The 2016-2017 Featured Faculty Selection Committee was composed of the following faculty members:
Adam Dircksen, continuing lecturer in communication


Marcia Dixson, assistant vice chancellor for learning and teaching

Linda Hite, chair and professor of organizational leadership and supervision

George Kalamaras, professor of English and linguistics

Rachel Rayburn, assistant professor of public policy

Beverly Redman, chair and professor of theatre
2015-2016 Recipient
George Kalamaras is a professor of English at Indiana University–Purdue University Fort Wayne (IPFW), a post he has held since 1990. Kalamaras recently served a two-year term as Indiana Poet Laureate from January 1, 2014, through December 31, 2015. Professor Kalamaras was honored with the first-ever Featured Faculty for Excellence in Engagement award. "George is more than deserving of this award, given his work to share his love of poetry, reading, and writing across the state of Indiana," said Marcia Dixson, associate professor of communication and assistant vice chancellor for teaching and learning.
Adam D. Dircksen, M.S.
Continuing Lecturer, Department of Communication
From the time Adam Dircksen was working on a master's in professional communication, his interests have focused on the scholarship of teaching and learning. Investigating, implementing, and teaching innovative and effective strategies to engage students in online classes has long been the emphasis of his work. Dircksen is committed to helping the IPFW community build and deliver effective and engaging online and face-to-face courses. He has served as an online course retention mentor, as a CELT teaching fellow, and as lead fellow. He has worked closely with more than a dozen faculty as they have built and taught their first online courses. A member of FACET, he is currently serving on IPFW's leadership team, investigating retention in IPFW's online courses. Dircksen regularly presents on SoTL-related topics, including retention in online courses, student engagement in the classroom, accessibility in online courses, developing effective online teaching evaluations, service learning in face-to-face courses, service learning in online courses, conducting effective online discussions, constructing rigorous and meaningful online courses, oral presentations in online courses, facilitating real-time online discussions, etc. Dircksen is from northeast Indiana and is proud to be an IPFW Department of Communication alumnus. He has served as the department's online course director since 2008.


Michelle A. Drouin, associate professor of psychology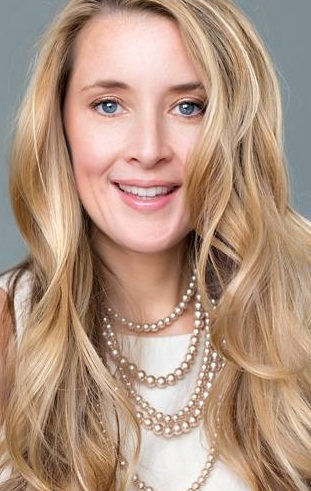 Michelle A. Drouin
Dean, Helmke Library
Website: http://users.ipfw.edu/drouinm/
Since joining the IPFW Department of Psychology, Michelle Drouin, Ph.D., has developed an active undergraduate research lab, a productive research agenda that has attracted international media attention, and service to the campus that has helped to enrich teaching and learning. Drouin mentors 5-15 research assistants (RAs) each semester in conducting psychological research. Drouin has supervised more than 60 RAs—33 have presented their work at conferences and 9 have been coauthors on publications. Since 2008, Drouin has had a two-pronged research agenda, producing both disciplinary and pedagogical works related to the impacts of technology on relationships, communication, and teaching and learning. Drouin's work on sexting, digital infidelity, and technology addiction has attracted attention from international media sources like The Huffington Post, NBC News, and The New York Times. Many students have been coauthors on these works, and she has also developed active collaborations with a number of IPFW faculty members. Meanwhile, Drouin has also been focused on the ways in which technology can be used in the classroom, leading SoTL research projects on two major IPFW initiatives—implementing iPads in the classroom and mentoring online teachers to improve online students' learning.