Our Payroll Practices
We value each and every one of our employees—faculty, staff, and student. One way we express that value is through our compensation practices. We are here to serve you by providing reliable, responsive and timely payroll services.
We are located on the south campus in the Richard T. Doermer School of Business Building, Room 300. We are available to serve you Monday through Friday 8am – 5pm.
Please feel free to email us at [email protected] You may also call us with your payroll questions. In order to serve you safely, in-person assistance is limited. Appointments are required.
We've moved! The Purdue Fort Wayne Human Resources office has moved from Kettler Hall to the Richard T. Doermer School of Business, Room 300, located on the South Campus. To see full map and directions, please click here.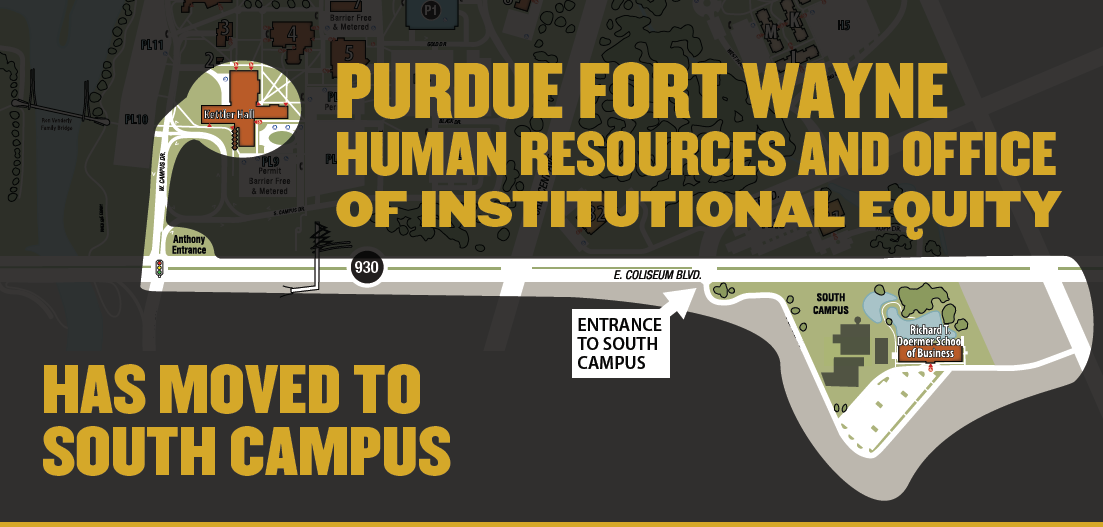 Payroll Services