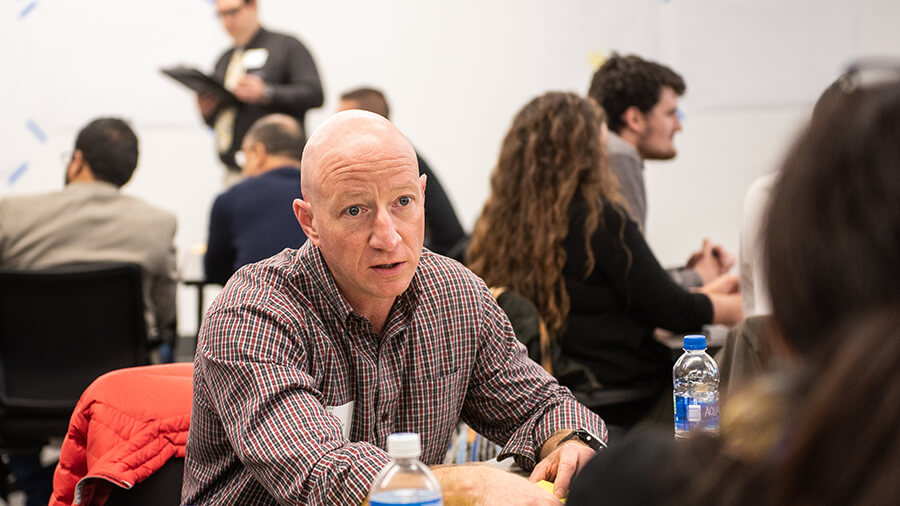 Who We Are
The Office of Engagement is a business- and community-outreach effort based in northeast Indiana. We are a partnership between three universities—Purdue Fort Wayne, Purdue University, and Indiana University—serving the needs of the northeast Indiana region. We do this by making campus-to-community connections.
Our purpose is to enhance the competitiveness of regional businesses and drive economic, workforce, and community-development initiatives in northeast Indiana, utilizing our university partners by providing direct access to resources in the following areas:
Research capabilities (sponsored research and grant collaborations, SBIR/STTR, BAA)
Intellectual property (IU and Purdue licensing opportunities)
Technical assistance (Purdue Technical Assistance Program, lab facilities, faculty assistance, and student projects)
Internships, cooperative education, and student hiring
Workforce-development programs and corporate-training opportunities
Seminars, outreach, and networking events
Areas from the Purdue Technical Assistance Program, where 40-hours of externally funded (free) technical assistance is available to companies operating in Indiana, to licensing of inventions developed in university labs to faculty research partnerships in SBIR/STTR and other grant programs, custom training, and student-hiring opportunities can be accessed by northeast Indiana companies through this office.
For more information about what we do, see System Engagement. You can also contact our staff with any questions.