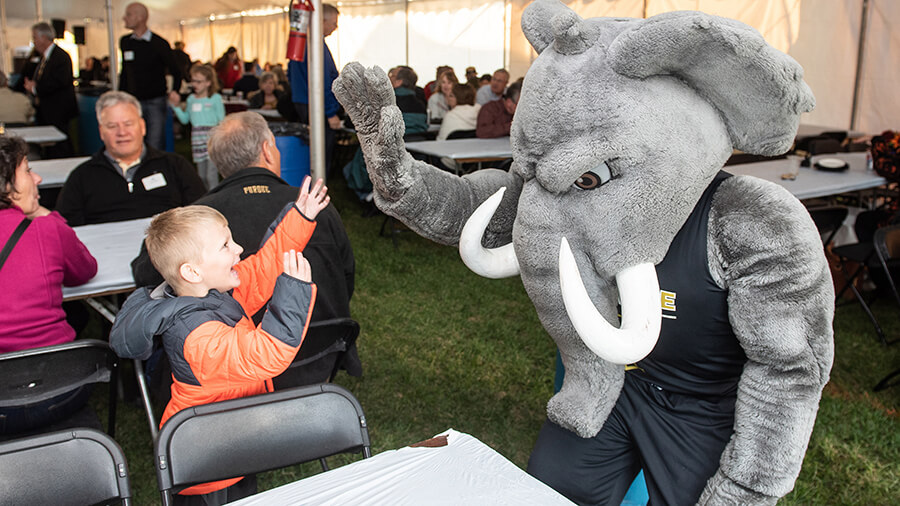 Fun Activities—All Year Round
Check out some of the annual events hosted by the Mastodon Alumni Association. Reconnect and have fun with old friends, professors, and faculty at events such as the Mastodon Roast, homecoming, and Alumni Night at the TinCaps.
Mastodon Roast
Come together with other alumni for a night of fun in October. Enjoy a buffet and help raise money for alumni scholarships through a silent auction. Family-friendly activities also will be available if you want to bring your children to the roast.
Homecoming
You don't need to be a current student to celebrate homecoming—get involved as an alumnus for a week of activities and gatherings in the winter. You'll be able to claim up to four free tickets for the homecoming basketball games for you and your family. A free dinner often takes place in the Athletics Center fieldhouse.
Alumni Night at the TinCaps
Get together with fellow alumni and cheer on the TinCaps during Alumni Night. This enjoyable annual gathering will take place this year on June 6.
For more information, contact Alumni Relations at 260-481-6807 or alumni@pfw.edu.