Polytechnic Programs
Tinkerers, builders, and experimenters—your curiosity can change the future.
Every new gadget began as an innovative idea, a fleeting curiosity that became a perpetual thought that begged to be brought to life. Big and small. Recreational to life changing. It all starts with that spark of curiosity.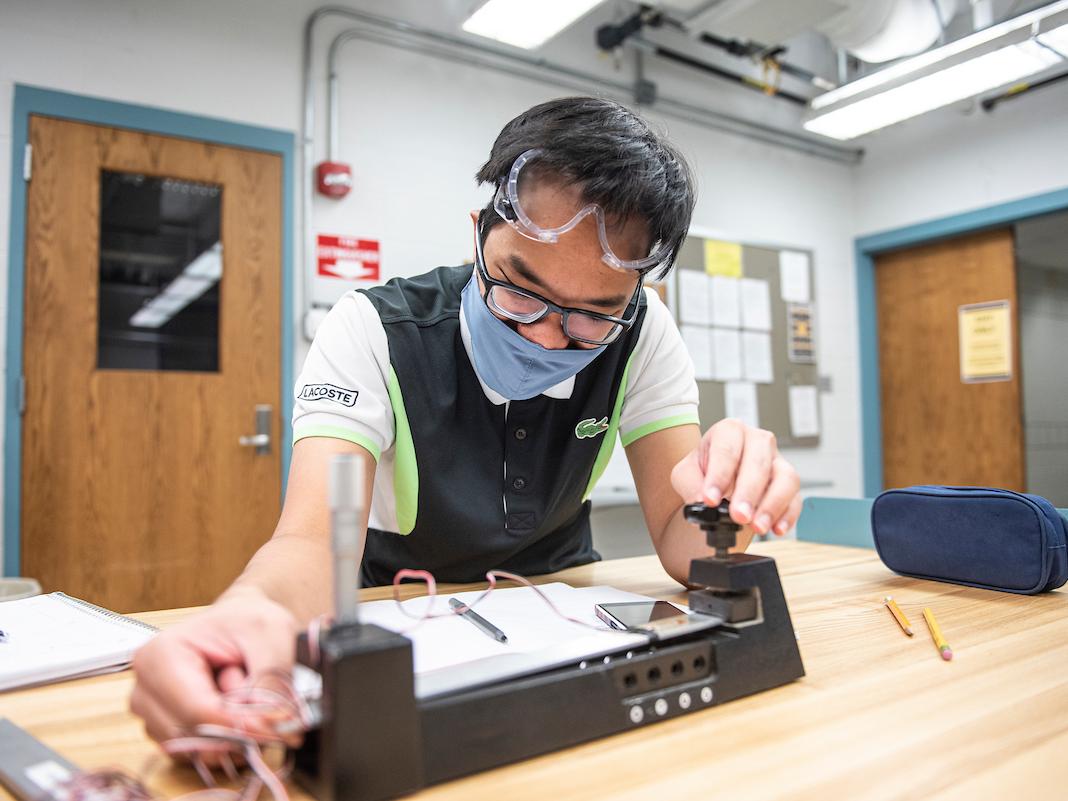 Materials Engineering Technology Minor
Mechanical design engineers, manufacturing engineers, and process engineers need a solid understanding of engineering materials, which is where this minor comes in. It complements the mechanical engineering, mechanical engineering technology, and industrial engineering technology undergraduate programs. The program includes practical laboratory skills, an introduction to the broad field of materials, and specialized courses in materials important to industry in our region, such as steelmaking and biomaterials. Program
Highlights
Program Highlights
Top-notch problem-solving and critical-thinking skills
Experience with quantitative reasoning
Support from the Mastodon community
A prestigious Purdue education
Scholarships
Looking for ways to make paying for college a little easier? ScholarshipUniverse is a tool for current and admitted Purdue Fort Wayne students that allows you to create an academic profile and connect with scholarship opportunities.
For more information about all the scholarships available at Purdue Fort Wayne—including opportunities for specific programs—you can visit the Office of Financial Aid or contact us at [email protected].
Student Learning Outcomes
Upon completion of this minor, students will be able to demonstrate the following learning outcomes:
Understand microstructure and property relationships of a broad range of engineering materials
Understand a variety of materials processing operations and their effects on materials properties
Have basic skills in materials testing, sample preparation, and analysis
Next stop: a successful future.
Materials Analysis Engineer
Materials Characterization Engineer or Scientist
Materials Processing Engineer or Scientist
Materials Scientist or Engineer
Measurement Technician
Technical Product Engineer