Polytechnic Programs
Tinkerers, builders, and experimenters

—your curiosity can change the future.

Every new gadget began as an innovative idea, a fleeting curiosity that became a perpetual thought that begged to be brought to life. Big and small. Recreational to life changing. It all starts with that spark of curiosity.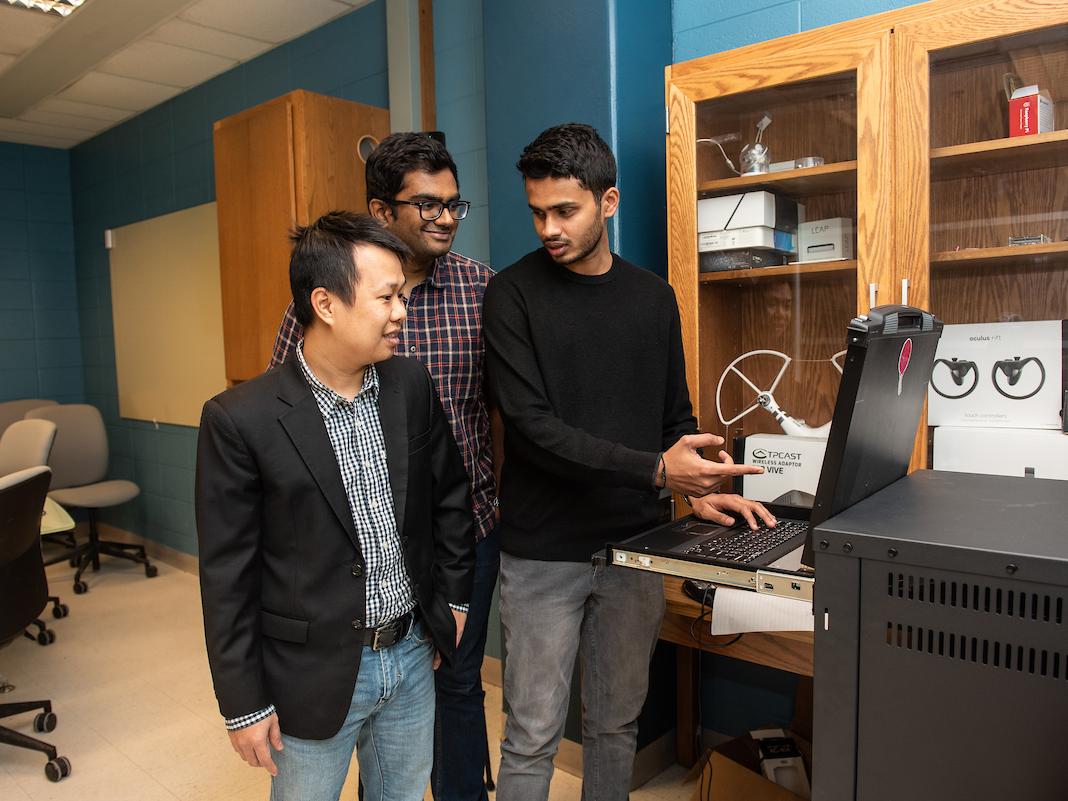 B.S. in Information Technology
Computers pretty much run our world, and we need passionate and innovate minds to understand them, keep them on track, and help them evolve. By majoring in information technology, you'll be one of those minds as you develop an understanding of best practices, standards, and applications of information technologies. When you graduate, you'll have the knowledge and practical hands-on expertise you need to support an organization's information technology infrastructure, as well as the people who use it. Program
Highlights
Program Highlights
The ability to analyze and design information systems and enterprise IT infrastructures
Experience with IT project management 
Support from the Mastodon community
A prestigious Purdue degree
Scholarships
Looking for ways to make paying for college a little easier? ScholarshipUniverse is a tool for current and admitted Purdue Fort Wayne students that allows you to create an academic profile and connect with scholarship opportunities.
For more information about all the scholarships available at Purdue Fort Wayne—including opportunities for specific programs—you can visit the Office of Financial Aid or contact us at [email protected].
Student Learning Outcomes
Upon completion of this degree, students will be able to demonstrate the following learning outcomes:
Analyze a complex computing problem and apply principles of computing and other relevant disciplines to identify solutions

Design, implement, and evaluate a computing-based solution to meet a given set of computing requirements in the context of the program's discipline

Communicate effectively in a variety of professional contexts

Recognize professional responsibilities and make informed judgments in computing practice based on legal and ethical principles

Function effectively as a member or leader of a team engaged in activities appropriate to the program's discipline

Identify and analyze user needs and to take them into account in the selection, creation, integration, evaluation, and administration of
computing-based systems
Next stop: a successful future.
Computer System Security Analyst
Database Administrator
Data Communications Analyst
Hardware or Software Support Specialist
Help Desk Support Specialist
IT Project Manager
Network Analyst
Programmer
Software Designer
Web Application Developer