Community Involvement
Partnering with the Region
An integral part of the Fort Wayne community.
More than a source of higher education, Purdue Fort Wayne is a kaleidoscope of theatre, music, art, dance, sports, continuing education opportunities, and community resources.
Every year, the university hosts nearly 2,500 free events, from lectures and artistic performances to comedians and
cook-outs. Through the Omnibus Lecture Series, local audiences experience nationally acclaimed lectures and performances.
Sold-out crowds of music and theatre lovers thrill to the rich programs at the Rhinehart Music Center and the Williams Theatre, while art aficionados indulge in the continually changing exhibits at the Visual Arts Gallery. Sports fans love watching our 16 teams compete in NCAA Division I athletics.
Come and enjoy our melting pot of resources to educate the mind and stimulate the spirit. Find your place here at Purdue Fort Wayne and get involved. Endless opportunities await you!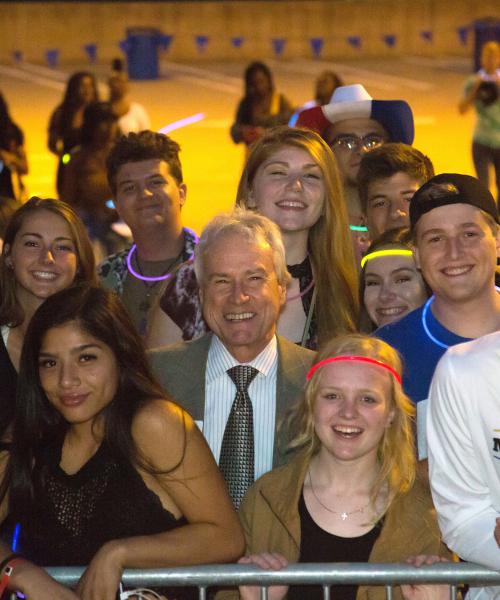 Business Resources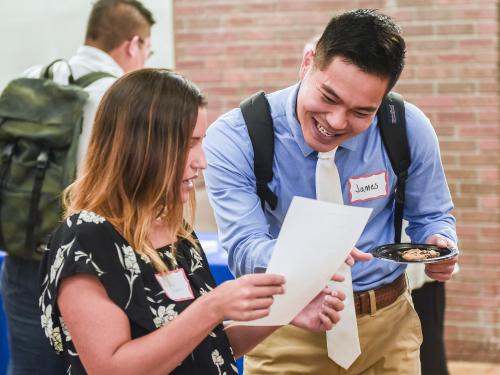 Campus to Community
Campus to Community, also known as C2C, provides direct access to resources in research, technology, technical expertise, and educational services.
Read More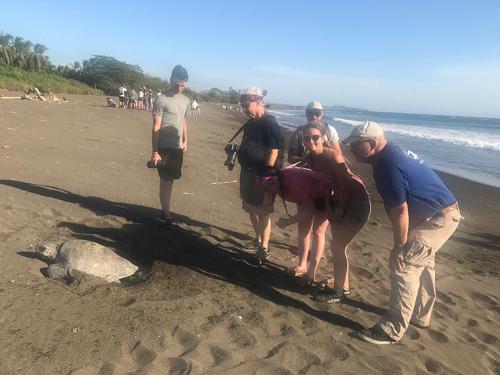 Centers of Excellence
Our Centers of Excellence partner with other institutions, agencies, laboratories, think tanks, and the private sector to provide expertise and resources to a variety of relevant initiatives.
Learn More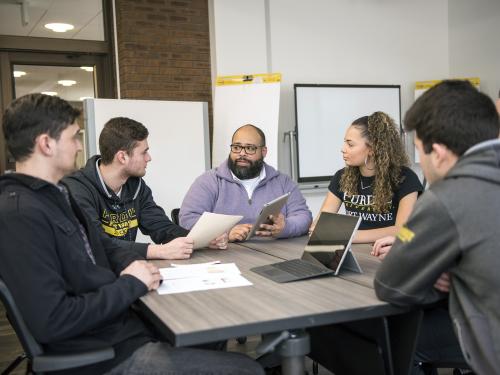 Meeting Space
Walb Union offers a variety of rentable meeting and conference spaces for community use.
See What's Available
For the Kids
Our outreach programs are hosted by various departments. These offerings include the FIRST LEGO League tournament, numerous athletics camps, math and science camp, laser camp, VEX Robotic Exploration Camp, VEX Challenge Exploration Camp, business and manufacturing camp, and GLO (Girls Leading Others) Camp.