Polytechnic Programs
Tinkerers, builders, and experimenters—your curiosity can change the future.
Every new gadget began as an innovative idea, a fleeting curiosity that became a perpetual thought that begged to be brought to life. Big and small. Recreational to life changing. It all starts with that spark of curiosity.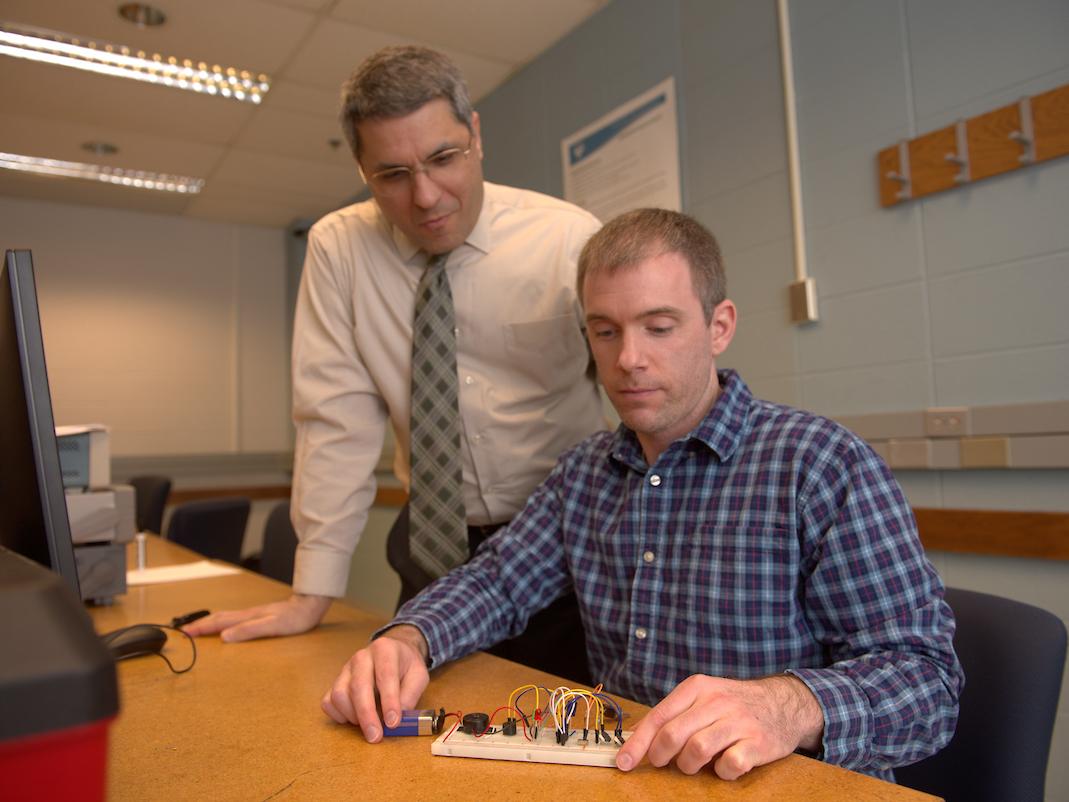 Electronics Minor
Minors are always a great idea. They enhance your skill set and your résumé. The minor in electronics will give you a fundamental technical background in both analog and digital electronics that will help you understand, analyze, and troubleshoot basic circuits. You'll also be able to specialize and gain in-depth knowledge of a particular area of electronics.
This minor is open to students who aren't already majoring in electrical engineering technology or computer engineering technology. Program
Highlights
Program Highlights
Top-notch problem-solving and critical-thinking skills
Experience with quantitative reasoning
Support from the Mastodon community
A prestigious Purdue education
Scholarships
Looking for ways to make paying for college a little easier? ScholarshipUniverse is a tool for current and admitted Purdue Fort Wayne students that allows you to create an academic profile and connect with scholarship opportunities.
For more information about all the scholarships available at Purdue Fort Wayne—including opportunities for specific programs—you can visit the Office of Financial Aid or contact us at [email protected].
Next stop: a successful future.
Communications Engineer
Computer-Controlled Equipment Specialist
Control Systems Specialist
Electrical Engineer
Electronic Systems Engineer
Robots and Automation Engineer