Polytechnic Programs
Tinkerers, builders, and experimenters—your curiosity can change the future.
Every new gadget began as an innovative idea, a fleeting curiosity that became a perpetual thought that begged to be brought to life. Big and small. Recreational to life changing. It all starts with that spark of curiosity.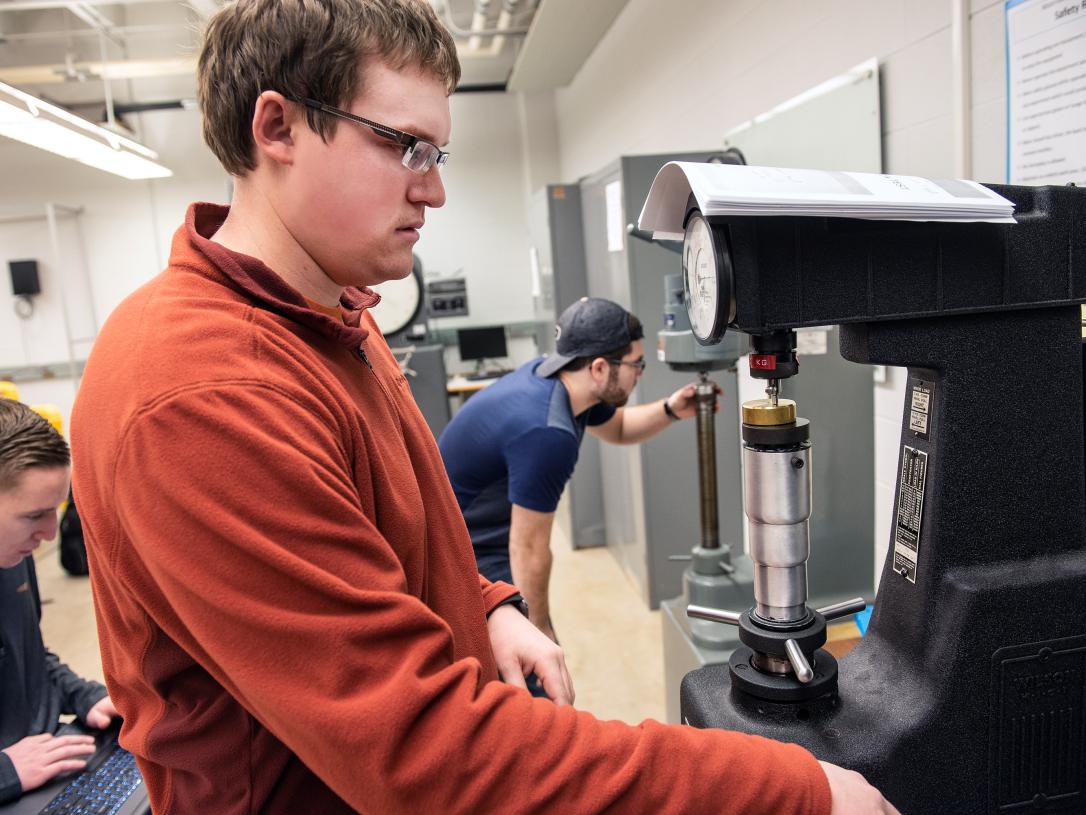 Quality Certificate
If you want to learn techniques to maintain and improve the quality of manufacturing processes, this is the certificate for you. Through this program, you'll learn skills and techniques related to quality, such as design of experiments, metrology, and statistical process control. Program
Highlights
Program Highlights
Top-notch problem-solving and critical-thinking skills
Support from the Mastodon community
A prestigious Purdue education
Scholarships
Looking for ways to make paying for college a little easier? ScholarshipUniverse is a tool for current and admitted Purdue Fort Wayne students that allows you to create an academic profile and connect with scholarship opportunities.
For more information about all the scholarships available at Purdue Fort Wayne—including opportunities for specific programs—you can visit the Office of Financial Aid or contact us at [email protected].
Student Learning Outcome
Upon completion of this degree, students will be able to demonstrate the following learning outcome:
An appropriate mastery of the knowledge, techniques, skills, and modern tools of quality, metrology, SPC, SQC, TQM, ISO standards, and DOE
Next stop: a successful future.
Manufacturing Quality Engineer
Safety Technician
Site Quality Assurance
Supplier Quality Engineer
Quality Assurance Engineer
Quality Engineer