graduate programs
Take that extra step
Build a brighter future.
An extra step means more discoveries, more opportunities, more challenges. An extra step means a graduate program that works for you—one where you can maintain a flexible schedule, work with expert faculty and community partners, and earn a prestigious Purdue degree.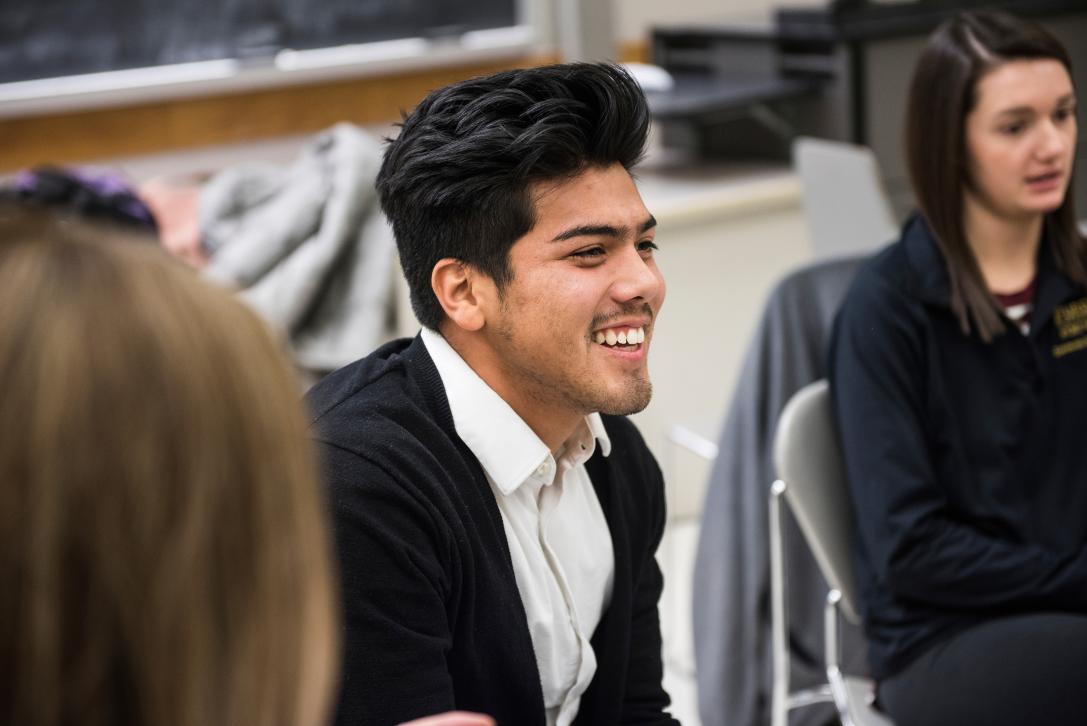 A journey that offers more.
At Purdue Fort Wayne, you'll go beyond the classroom because your education doesn't end there. If you're ready to take the extra step toward a master's degree, we're ready to provide you with guidance, opportunities, and resources.
VALUABLE PARTNERSHIPS WITH THE COMMUNITY
You'll have the opportunity to network with community leaders and interact with local and regional businesses, all while you gain valuable hands-on experience in your field of study.
EXPERT FACULTY
Work closely with our dedicated faculty. The mentoring you'll receive will positively impact your career for years to come.
A Prestigious Degree, RECOGNIZED worldwide
Earn a degree from one of the most trusted and prestigious names in higher education.
FLEXIBLE DEGREES FOR WORKING ADULTS
We understand that your personal or professional life may require more flexibility than you needed as an undergraduate. That's why why we offer hybrid options with in-person and online classes, and we'll work to accommodate you, whether you take classes part-time or full-time.
COMPETITIVE GRADUATE ASSISTANTSHIPS
Interested in being a graduate assistant? Many of our programs offer graduate assistantships, allowing you to gain practical experience in your field of study.
CONVENIENCE
With Purdue Fort Wayne, you'll have the benefit of pursuing a quality graduate degree, right here in northeast Indiana.