Degree Programs
Department of Physics
Physics—answering big questions.
Atoms, the universe, and everything in between, physics addresses how these function. But there's no magic equation. Physics is not about simply following rules. Physics is about discovering and understanding the rules—and applying those to discover the next insight into matter and energy.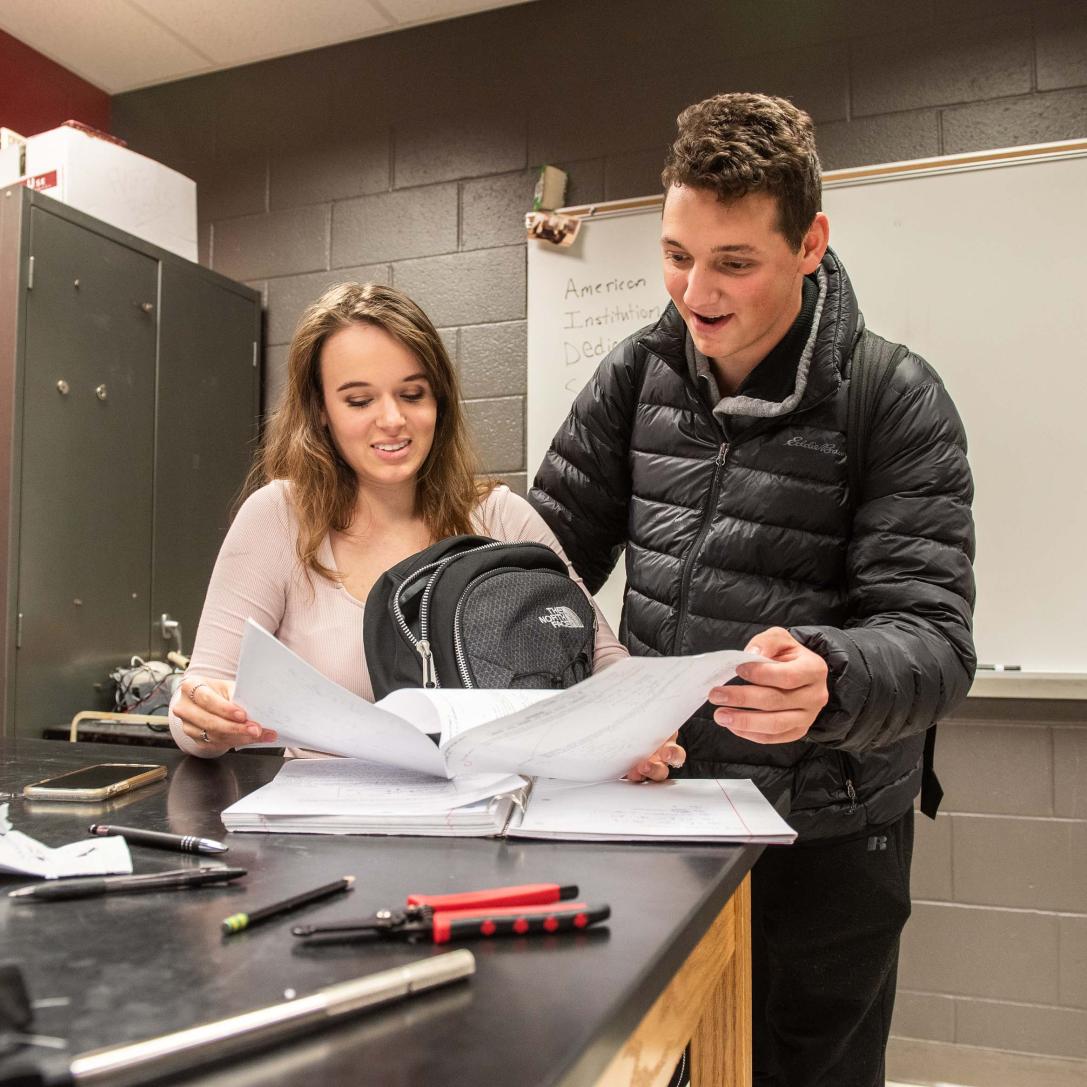 Degrees
Your future begins here.
By studying physics, you'll acquire the background, explanation, and understanding for other sciences, such as biology, chemistry, and engineering. The result? Excellent career opportunities upon graduation.
Minors and Certificates
Indulge in your passion—or find a new one.
Sometimes it takes only a little bit of something to gain a lot. Take our minors and certificates. These programs are meant to satisfy your curiosity (and expand your expertise and résumé) with only a handful of credits.