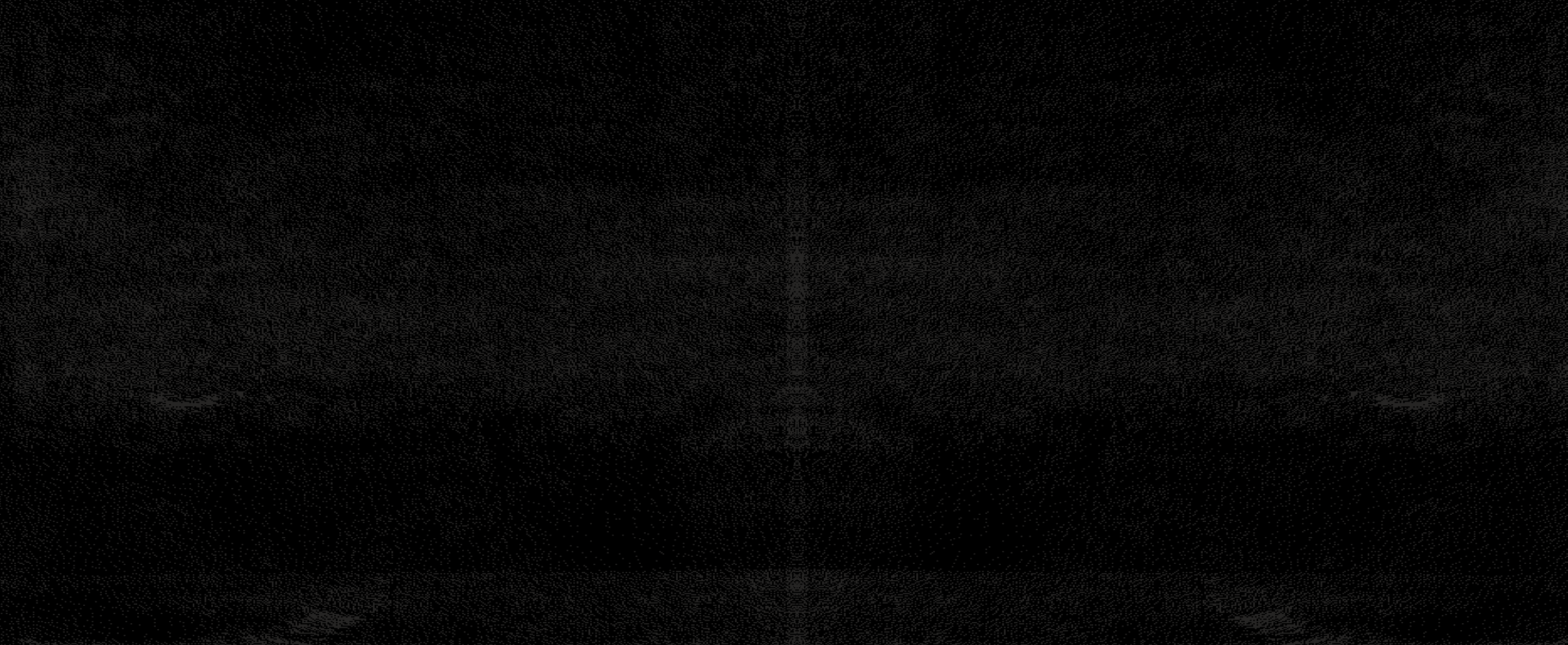 Learn how "things" really work.
Physics is an incredible science. There's no magical equation. There are no memorization tactics. It's not about simply following predetermined rules—it's about discovering and understanding the rules.
LEARN MORE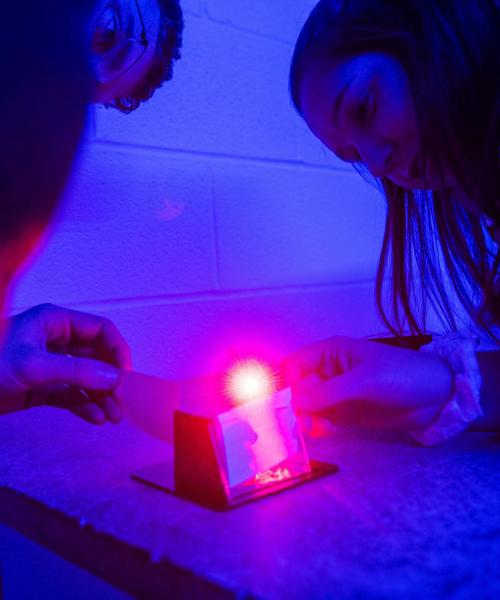 PROGRAMS
We encourage budding physicists to go further than they ever imagined.
Physics. Astronomy. Biomedical physics. Computational physics. Optoelectronics and photonics. Engineering physics. Materials science. Teaching. No matter your direction, you'll find a program to help you achieve the knowledge and success you're looking for.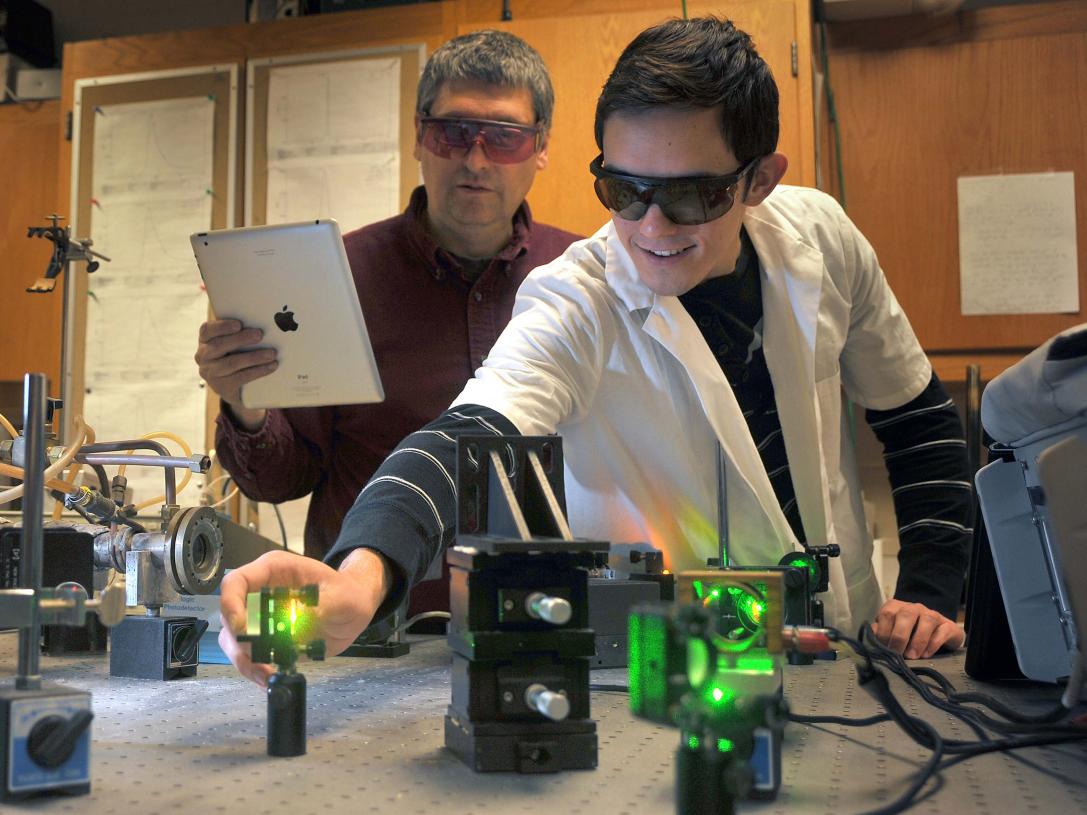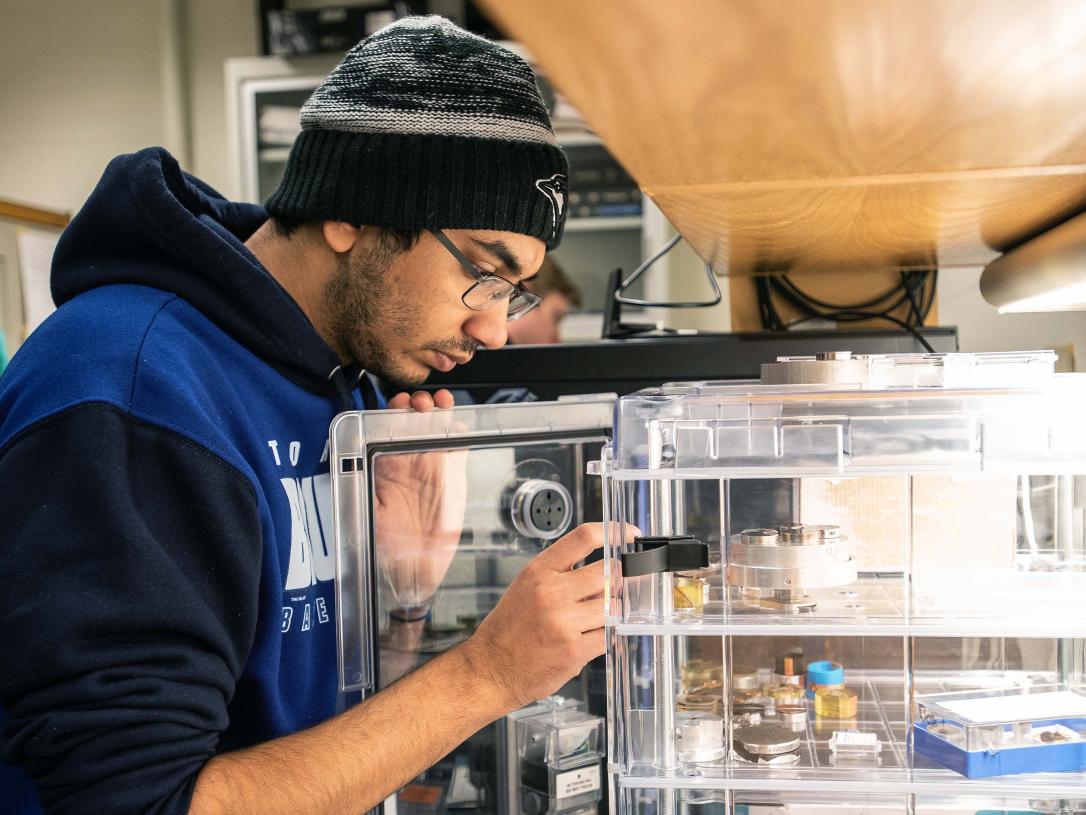 $128,950
Median annual salary for physicists
faculty
Don't underestimate the power of great professors.
You'll learn from top researchers who are experts in their field as you turn your passion for all things physics into your career. 
$128,950
Median annual salary for physicists

OPEN A LOT OF NEW DOORS
"I graduated in 2019 with a degree in chemistry and minors in physics and mathematics. I struggled to find a job that fit my interests and that I was qualified for. I was laid off from my previous job in 2020 due to COVID-19, and knew that if I went back to school, I would open a lot of new doors for job prospects. I also knew that I was almost halfway through receiving a full degree in physics. It was a pretty clear decision for me to turn my poor circumstances into an opportunity."
Madison VonGunten, B.S. '21