Physics Programs
Physics

—where innovation and understanding become a unified front.

Did you know that physicists developed the underlying technology for cell phones, computers, and tablets? They also created the image sensors used in cameras, magnetic storage in hard drives, the MRI—the list goes on, but you get the picture.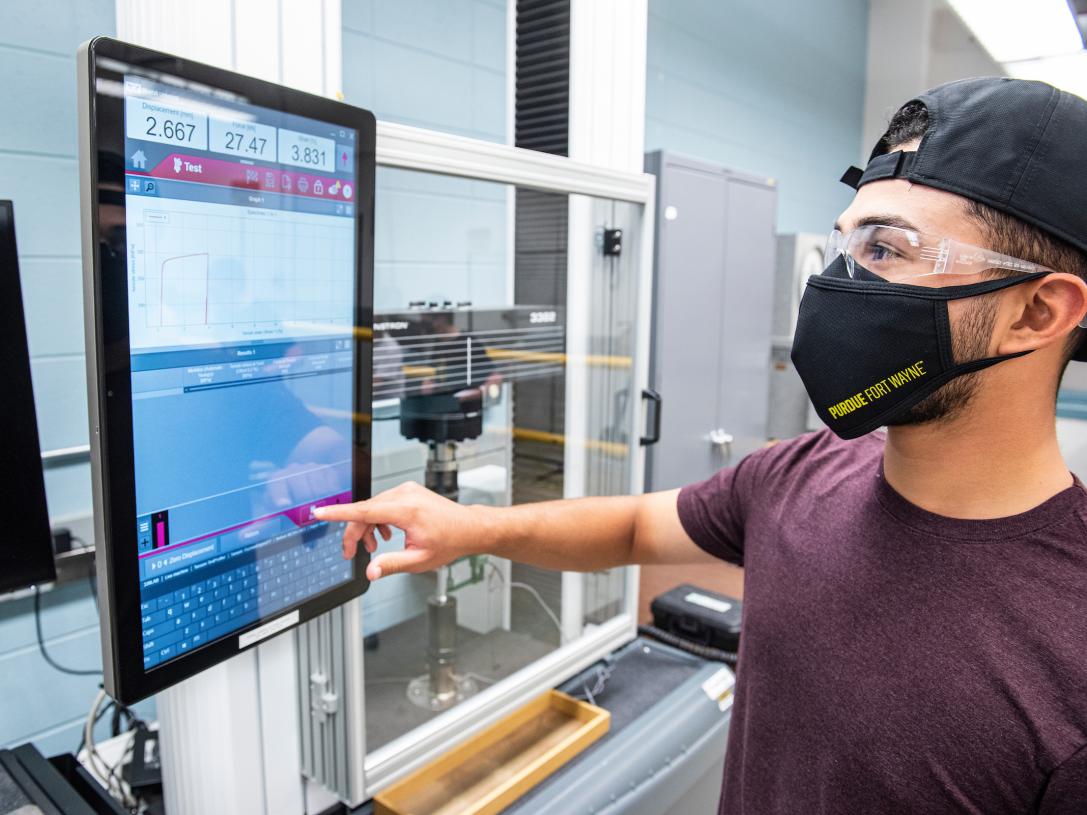 Materials Science Minor
X-ray analysis. Electron microscopy. Quantum mechanics. You'll study all this and more during your pursuit of a materials science minor. This program will also introduce you to the structure of materials, as well as how to make measurements of materials. Program
Highlights
Program Highlights
Development of analytical-thinking and research skills
Understanding of the importance of experimentation and data analysis
Support from the Mastodon community
A prestigious Purdue degree
Scholarships
Looking for ways to make paying for college a little easier? ScholarshipUniverse is a tool for current and admitted Purdue Fort Wayne students that allows you to create an academic profile and connect with scholarship opportunities.
For more information about all the scholarships available at Purdue Fort Wayne—including opportunities for specific programs—you can visit the Office of Financial Aid or contact us at [email protected].
Next stop: a successful future.
Materials Analysis Engineer
Materials Characterization Engineer or Scientist
Materials Processing Engineer or Scientist
Materials Scientist or Engineer
Measurement Technician
Technical Product Engineer