Degree Programs
Department of Electrical and computer engineering
It takes an innovative engineer to solve complex technical problems.
Our engineering programs are ABET accredited and prepare students to tackle the toughest engineering problems with the most innovative solutions.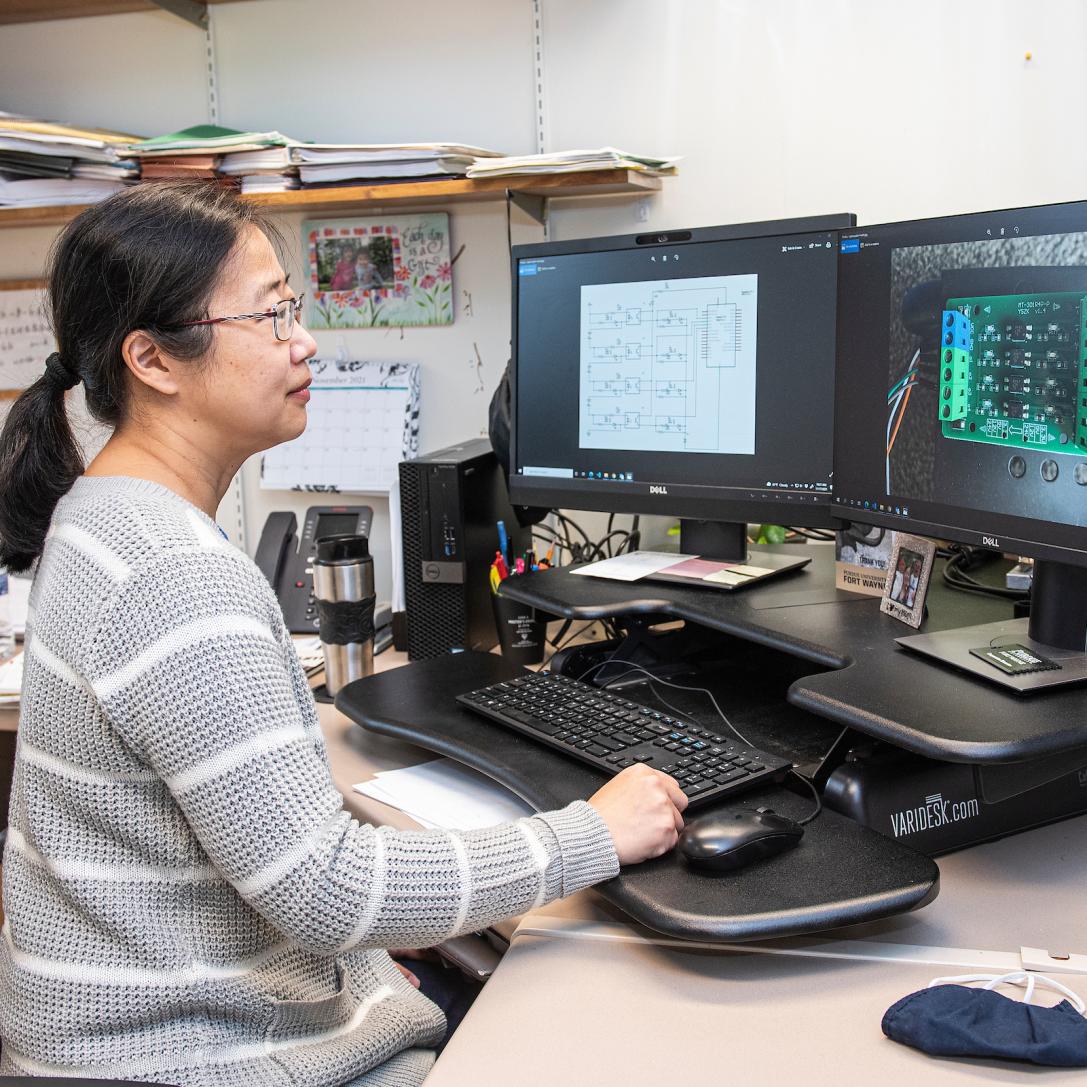 DEGREES
This is where you'll make it happen.
Engineers make their mark on our lives every day. They're problem solvers who look at complex challenges and determine how to fix them using innovative ideas. If you're creative, love a good challenge, and want to make a difference that you can see in your community, you're in the right place.
If you already know your future involves a master's degree, you can pursue the combined B.S. and M.S.E., which is a five-year dual-degree program.
minors
There's nothing minor about minors.
Our minors are a great way to enhance your bachelor's degree and broaden your skill set. The Department of Electrical and Computer Engineering recommends that engineering students minor in computer science, math, or physics.
ECE 30200 can be used to satisfy the requirements of Math minor. Please contact Math Department to request MyBluePrint exception after you complete ECE 30200.
ECE 22900 and ECE 36800 may be used to satisfy the requirements of CS Minor. Please contact CS Department to make such requests after you complete these two courses.