Degree programs
Department of Organizational Leadership
Leading the way to make a difference.
Connection. Assessment. Change. Progress. They're all factors of successful businesses, and all businesses need leaders who can make them happen. By majoring in organizational leadership, you'll become one of these leaders.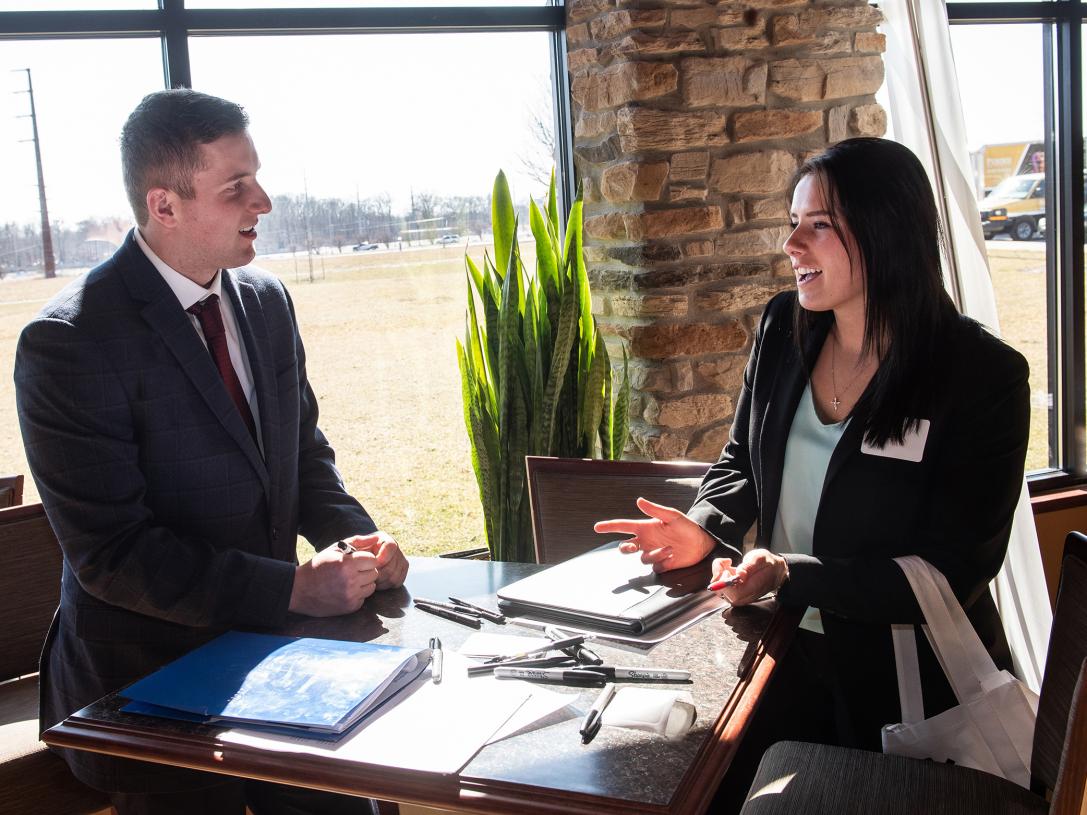 Degrees
Your future starts here.
With a heavy emphasis on leadership, our programs focus on the human interactions occurring in all types of organizations. For a business to be successful, it's crucial that its employees be connected and engaged with the business. In the Department of Organizational Leadership, you'll learn the skills needed to understand and lead people more effectively, which is a huge contributing factor in organizational success.

Minors and Certificates
Set yourself apart. 
Minors and certificates are a great way to enhance your bachelor's degree and broaden your skill set. Check out what the Department of Organizational Leadership has to offer.