Organizational Leadership Programs
Leading the way to make a difference.
Connection. Assessment. Change. Progress. They're all factors of successful businesses, and all businesses need leaders who can make them happen. By majoring in organizational leadership, you'll become one of these leaders.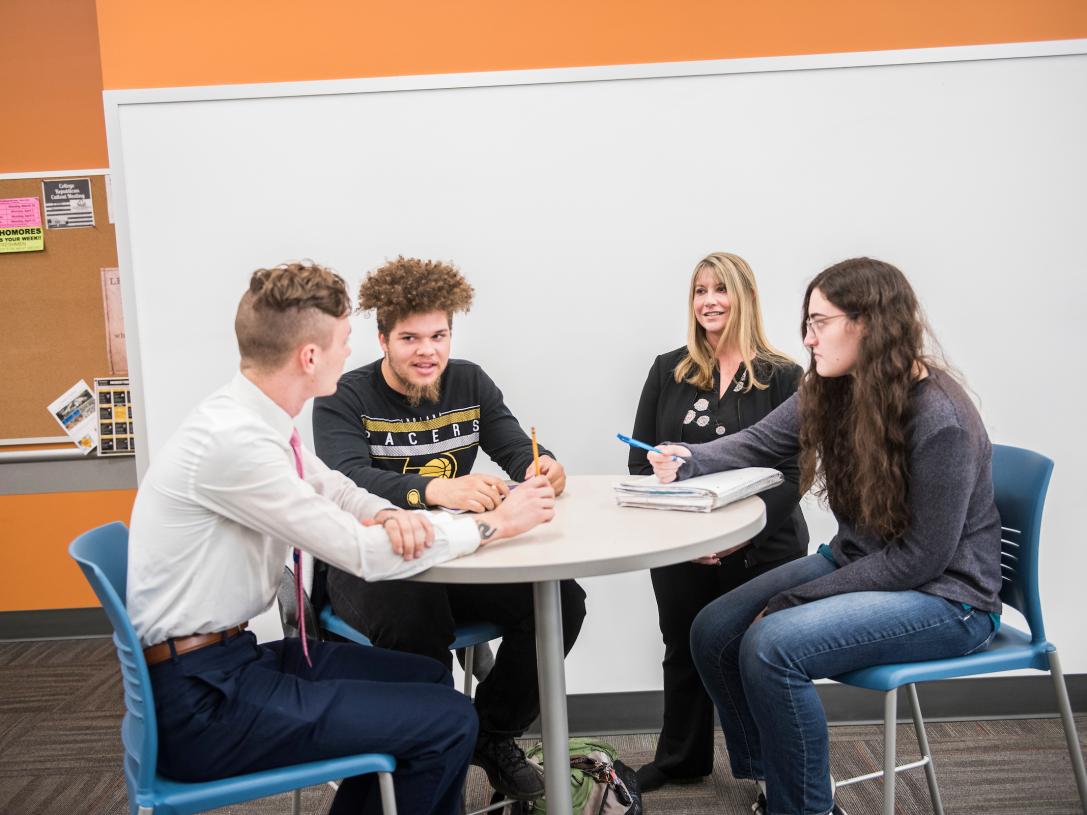 A.S. in Organizational Leadership 
The associate of science in organizational leadership will prepare you for leadership positions in a variety of private and public industries. If you already have technical skills and work experience, but you find yourself lacking the degree you need to advance further, you'll find this two-year program particularly beneficial. Program
Highlights
Program Highlights
The development of leadership, collaboration, and communication skills
Experience with self-reflection and awareness  
An enhanced cultural awareness
Support from the Mastodon community
A prestigious Purdue degree
Scholarships
Looking for ways to make paying for college a little easier? ScholarshipUniverse is a tool for current and admitted Purdue Fort Wayne students that allows you to create an academic profile and connect with scholarship opportunities.
For more information about all the scholarships available at Purdue Fort Wayne—including opportunities for specific programs—you can visit the Office of Financial Aid or contact us at [email protected].
Student Learning Outcomes
Upon completion of this degree, students will be able to demonstrate the following learning outcomes:
Understand contemporary issues and theories in the areas of leadership, human resources systems, and team design and facilitation
Show an awareness of the cultural context of organizations; demonstrate their ability to work with others
Design, lead, and participate in a multidisciplinary team environment
Understand the professional and ethical implications and responsibilities of leadership
Communicate effectively in written, verbal, and technological environments
Engage in self-reflection for professional and personal development
Next stop: a successful future.
Data Coordinator
District Manager
Human Resources Manager
Human Resources Specialist
Production Supervisor
Regional Manager