Organizational Leadership Programs
Leading the way to make a difference.
Connection. Assessment. Change. Progress. They're all factors of successful businesses, and all businesses need leaders who can make them happen. By majoring in organizational leadership, you'll become one of these leaders.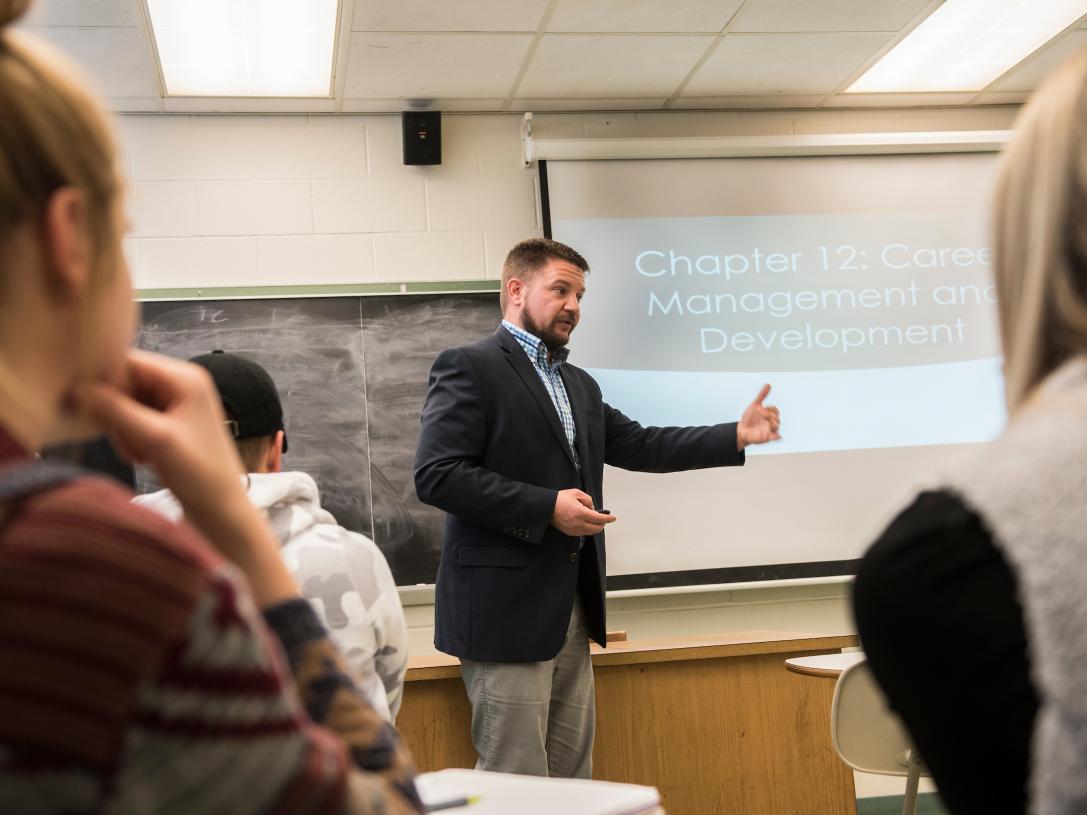 M.S. in Organizational Leadership 
When you want to inspire on a deeper level, influence greater change, and develop more confidence to lead, you need a graduate degree in organizational leadership. Focused on understanding and working with people within organizations, you'll learn and apply leadership concepts and theories that can lead to meaningful changes. Program
Highlights
Program Highlights
The development of leadership, collaboration, and communication skills
Experience with self-reflection and awareness 
An enhanced cultural awareness
Support from the Mastodon community
A prestigious Purdue degree
Scholarships
Looking for ways to make paying for college a little easier? ScholarshipUniverse is a tool for current and admitted Purdue Fort Wayne students that allows you to create an academic profile and connect with scholarship opportunities.
For more information about all the scholarships available at Purdue Fort Wayne—including opportunities for specific programs—you can visit the Office of Financial Aid or contact us at [email protected].
Next stop: a successful future.
Data Coordinator
District Manager
Human Resources Manager
Human Resources Specialist
Production Supervisor
Regional Manager