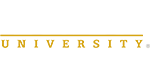 Discover the New Purdue University Fort Wayne
At Purdue Fort Wayne (formerly IPFW), you can experience all the perks of a big-name university—at the right size for you. Earn a degree in business, education, music, engineering, science, art, communication, and so much more. Get personalized attention and enjoy hands-on opportunities.
Undergraduate Students
Learn about earning an associate or bachelor's degree.
Graduate Students
Set yourself apart with a master's degree or graduate certificate.
International Students
Find out what it takes to be admitted as an international student.