 ADmission Requirements
 undergraduate Admissions
The key to your next adventure.
You're ready to take thunderous steps toward the life you want. Review the following information to learn how to get started and what you need to make it in the Herd.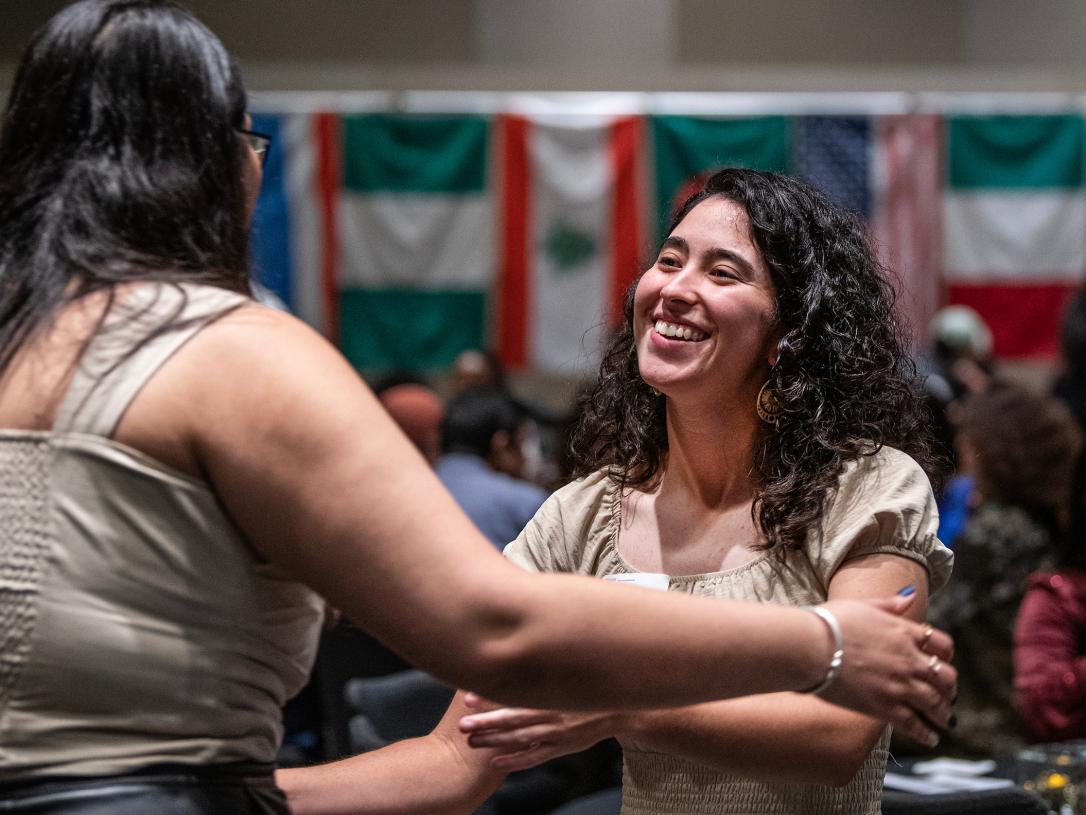 Requirements
What you need to know (and share).
Before applying, be sure to review the following requirements list that applies to you.
Criteria for Admission
The Office of Admissions will base your admission eligibility on the following criteria: 
Minimum high school GPA of 2.3 on a 4.0 scale
Successful completion of a Core 40 diploma (for Indiana residents) or a strong college-prep curriculum
SAT or ACT exam scores (not required but strongly recommended for engineering students)
Advanced Placement (AP) exam scores, if applicable (see Credit through Testing for more information about earning Purdue Fort Wayne credit from AP exams)
If you're a homeschooled student, your eligibility will be based on the same criteria. Learn more about creating and submitting home-school transcripts.
If you have studied at an institution outside the United States that does not hold United States Regional Accreditation, a credential evaluation will be prepared by the Office of International Education.
If you've been out of high school for more than two years, you're considered an adult learner. If you're an adult learner with a GED or HSE (High School Equivalency) credential, your scores may be used in place of a high school transcript as part of your application criteria. 
Transcripts
Since we require official transcripts to be sent directly to us from your educational institution, it isn't necessary to upload them through the application portal. If you upload your transcript yourself, it will not be considered official. You have the following options to provide Purdue Fort Wayne with your official transcript:
Mail: Office of Admissions, 2101 East Coliseum Boulevard, Fort Wayne, Indiana 46805
Digital credential service: Parchment
Email: 

[email protected]

In person: all transcripts must be in their original sealed envelope
Test Scores
Purdue Fort Wayne is a test-optional institution. However, SAT and/or ACT scores are strongly encouraged for students who are applying to an engineering program. For test scores to be official, they must be sent directly from the issuing institution.
Provide the testing agencies with our school code so they can send us your official scores.
SAT School Code: 1336
ACT School Code: 1217
Criteria for Admission
As a transfer student, you probably already have earned credits—and you want to make sure they count. In general, your credits will transfer to Purdue Fort Wayne if you earned them
at a regionally accredited postsecondary institution,
in college-level courses (not remedial or ESL), and
while achieving a grade of at least C−.
To qualify for admission, you must also have an overall GPA of at least 2.0 (on a 4.0 scale) from the college you attended. If you're ready to learn more about how your credits will transfer, we're ready to help with a pretransfer evaluation.
If you were previously enrolled at Purdue Fort Wayne and are considering returning to the Herd, you fall into one of two categories: reentry or readmission. Review the following information to determine your status and what the next steps are to reenroll.
Reentry
If you've attended Purdue Fort Wayne but have not registered for classes for more than one year, you must submit a new application. You will also need to provide the university with official transcripts from all colleges attended since your enrollment here. You will not have to pay an application fee. You are not guaranteed reentry or entry to your desired degree program.
Readmission
If you were dismissed from Purdue Fort Wayne—or from any Purdue University campus—you must wait until one full semester (fall or spring) has passed before you can apply for readmission to the university.
Readmission to the university is not automatic. You are not guaranteed acceptance to your most current department or major.
Criteria for Admission
Completed application and $30 application fee
Cumulative GPA of 2.5 on a 4.0 scale
Proof of English proficiency (for students whose native language is not English)
Additional requirements apply.
Criteria for Admission
High School Juniors and Seniors
Maintain a B average (a grade point average of 2.8 on a 4.0 scale or 7.4 on a 12.0 scale)
Meet the course prerequisites
Complete or be making satisfactory progress toward enough high school credits to meet Core 40 or Academic Honors high school graduation requirements
Approval from your parent or guardian
Second-Semester High School Freshmen and Sophomores 
Maintain a B average (a grade point average of 3.0 on a 4.0 scale or 8.0 on a 12.0 scale)
Must have taken one semester or trimester of high school work
Meet the course prerequisites
Complete or be making satisfactory progress toward enough high school credits to meet Core 40 or Academic Honors high school graduation requirements
Approval from parent or guardian