Music Programs
This is where musicians become everything they've dreamed.
Our degrees and minors span all realms of music, from education to performance to therapy.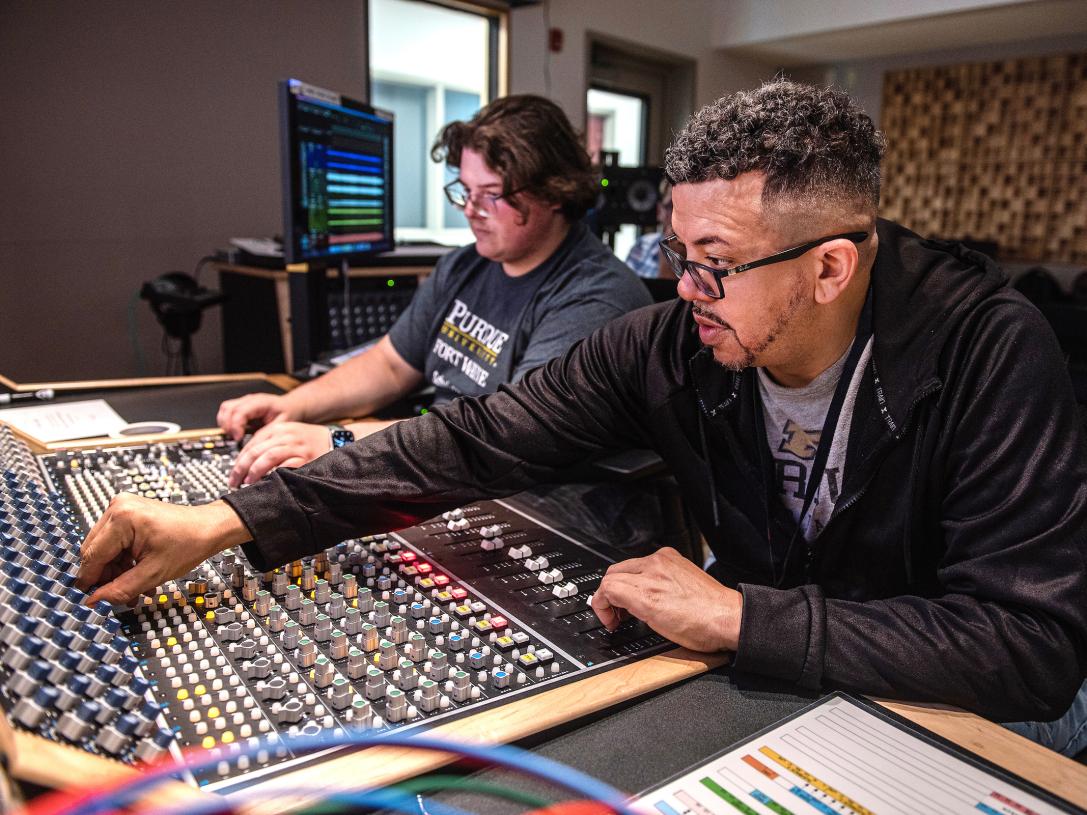 B.S.M. in Music Industry and MBA (Dual Degree)
This innovative dual-degree program allows you to learn the ins and outs of the multibillion-dollar music and entertainment industry—and earn an MBA at the same time. With knowledge about business practices, copyright law, contracts, marketing, and management, you'll graduate prepared for a variety of careers in music. You'll also get to take advantage of the strong partnership between the School of Music and Sweetwater. Program
Highlights
Program Highlights
Interaction with leaders in the music industry
Real-world experience with the Gold Top Music Group
Business-networking opportunities
A prestigious Purdue degree
Accreditation
Purdue University Fort Wayne is an accredited institutional member of the National Association of Schools of Music and the American Music Therapy Association. The B.S.M. and MBA dual-degree in Music Industry program is also accredited by the Association to Advance Collegiate Schools of Business (AACSB), which provides a voluntary mechanism of quality control. The AACSB is the most prestigious business accrediting body in the nation. Only about one-quarter of all business schools in the nation possess this distinction.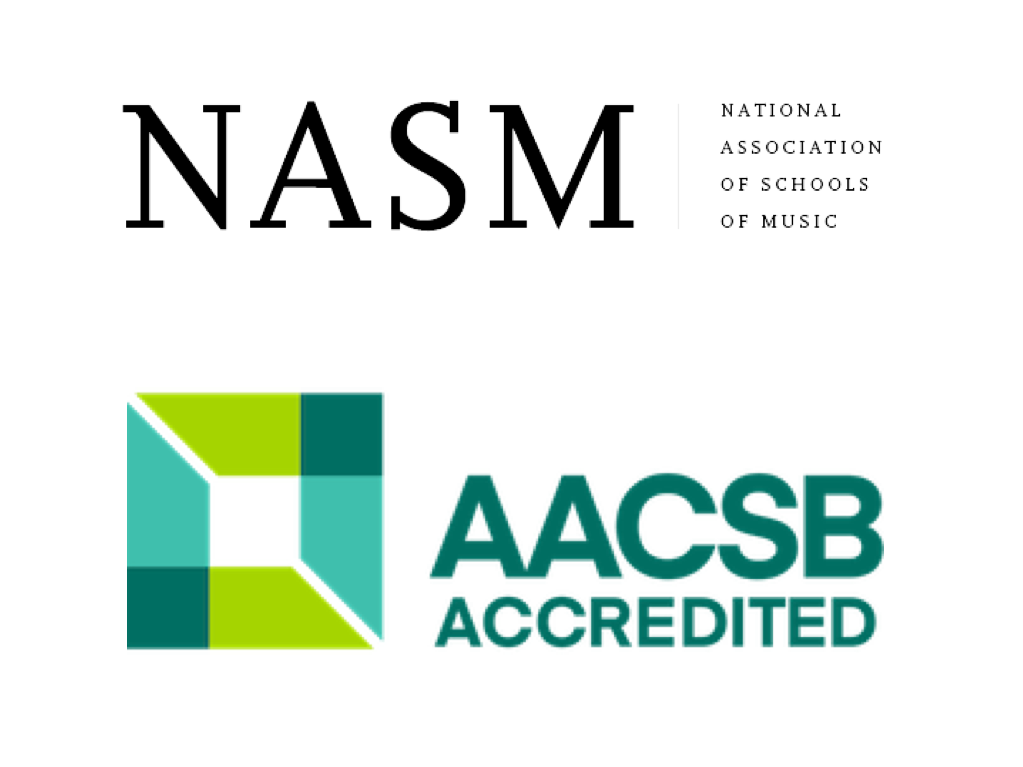 Scholarships
Looking for ways to make paying for college a little easier? ScholarshipUniverse is a tool for current and admitted Purdue Fort Wayne students that allows you to create an academic profile and connect with scholarship opportunities.
For more information about all the scholarships available at Purdue Fort Wayne—including opportunities for specific programs—you can visit the Office of Financial Aid or contact us at [email protected].
Student Learning Outcomes
Upon completion of this degree, students will be able to demonstrate the following learning outcomes:
Knowledge of popular music styles with an understanding of the social, political, and cultural impacts that shaped musical development
Proficiency in utilizing appropriate technology to notate and create music, to investigate and report scholarly research, and to support the specific demands of their professional degrees
An understanding of the legal problems and issues associated with the music industry, including case studies, modern/emerging business models, and music licensing
Application of working knowledge of music event production and the functions and operation of the music publishing industry
An understanding of marketing products in the music industry, including online, distribution, advertising and promotion
Practices and techniques for self-marketing and promoting the "independent" musical artist or group in order to succeed in the current music industry
Next stop: a successful future.
Arts Administrator
Booking Agent
Entertainment Accountant
Merchandiser
Professional Performer
Publicist
Theatre Manager
Tour Manager