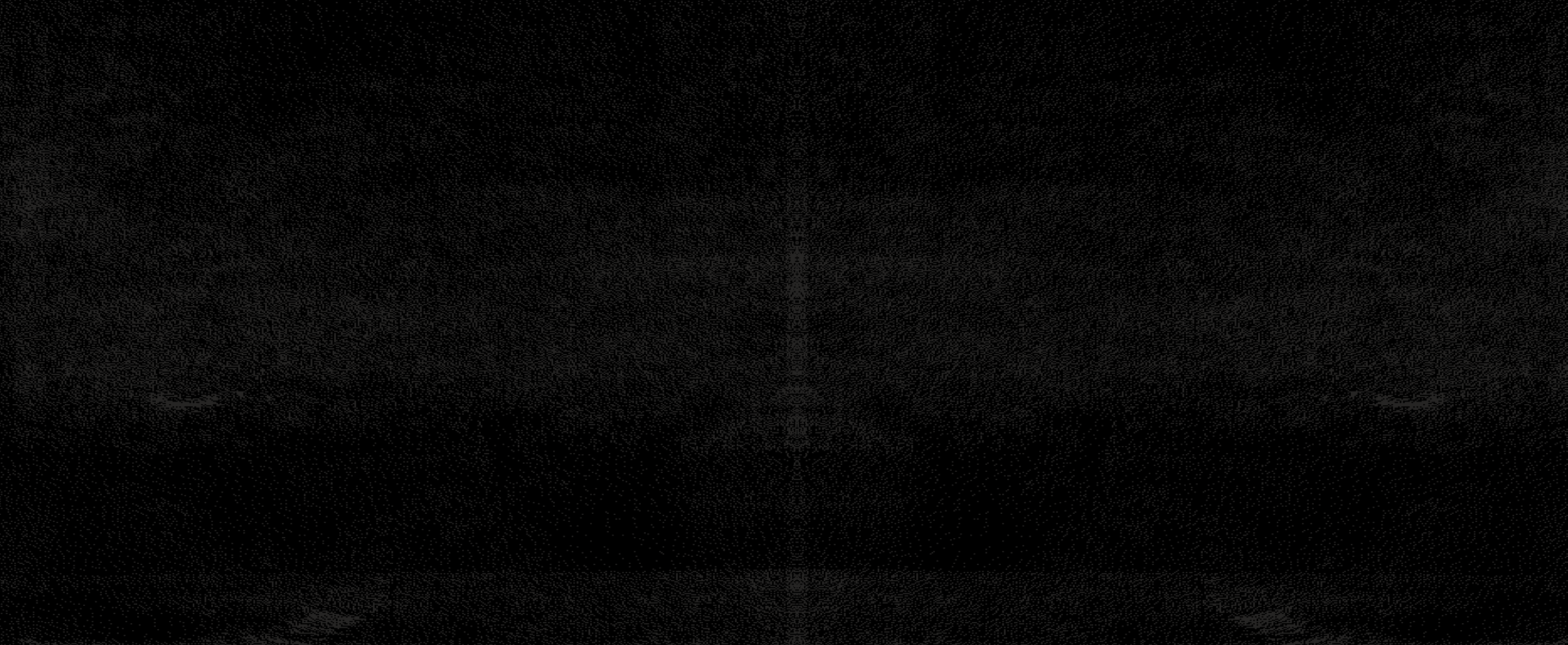 This is where musicians and music professionals come alive.
The School of Music fosters the growth of emerging musicians and music professionals by immersing them in an energetic and inspiring culture.
LEARN MORE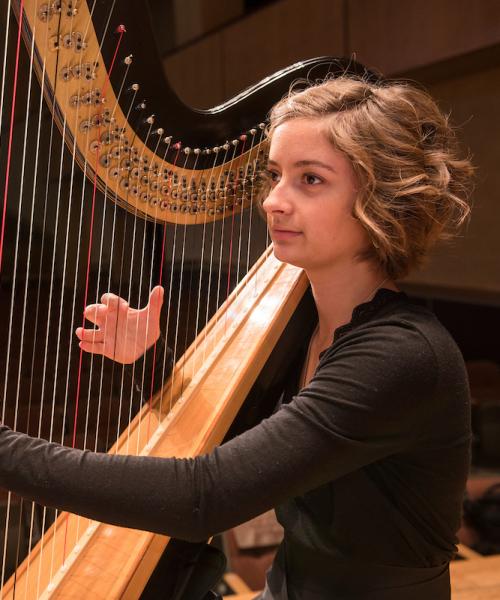 programs
You have the freedom to create your own path.
Music is what makes us human; it helps us understand ourselves and each other. Come discover your identity and follow your passion for music. Learn how to build a life that matters to the world around you.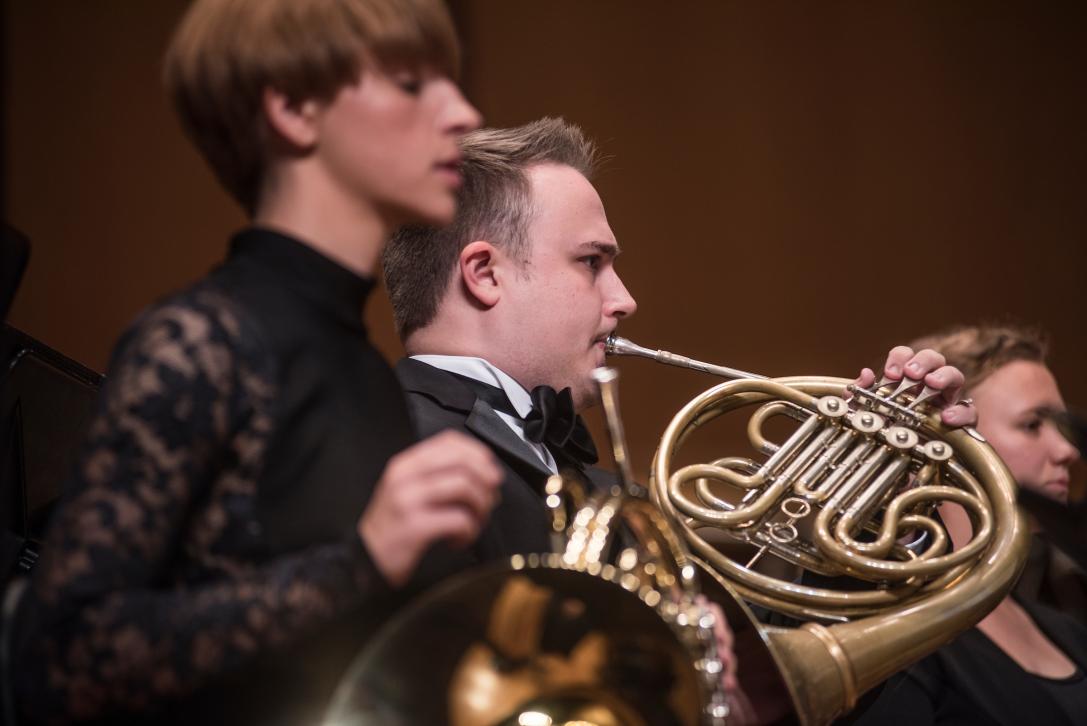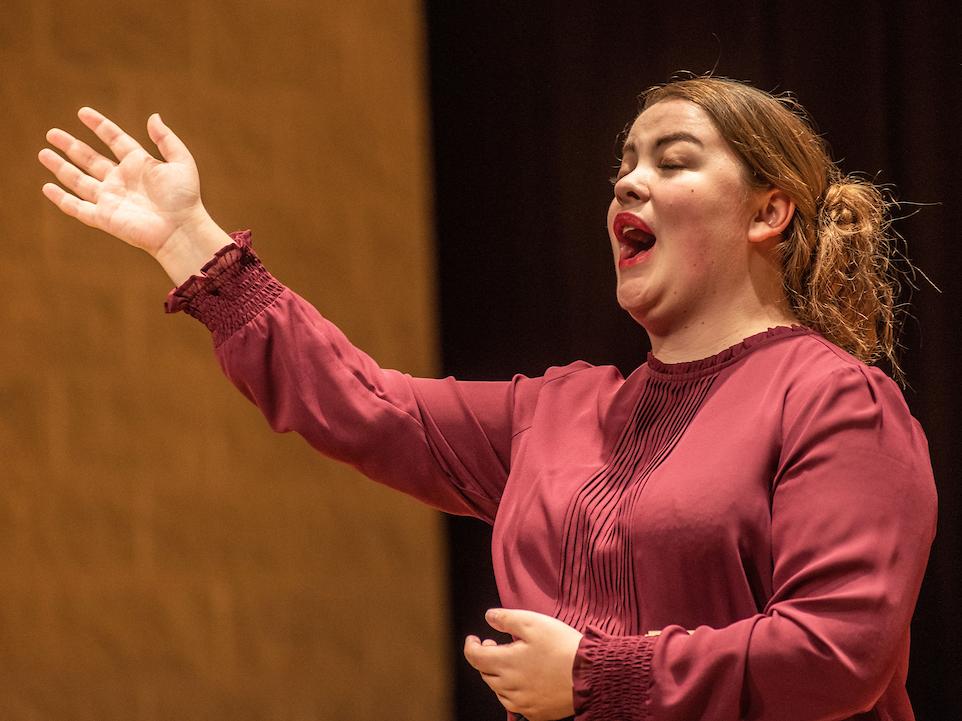 20+
COMMUNITY PARTNERS FOR MUSIC THERAPY CLINICAL TRAINING
faculty
Learn from top professionals who are also dedicated teachers.
You'll study from distinguished professionals—including members of the Fort Wayne Philharmonic, clinical music therapists, and music industry leaders—as you fine-tune your specialty.
20+
COMMUNITY PARTNERS FOR MUSIC THERAPY CLINICAL TRAINING

Friends and Memories
"The professors and staff care about their students so much. The main thing I've loved about being here are the friends and memories I have made, especially my music therapy friends."
Nicole Prosch, Music Therapy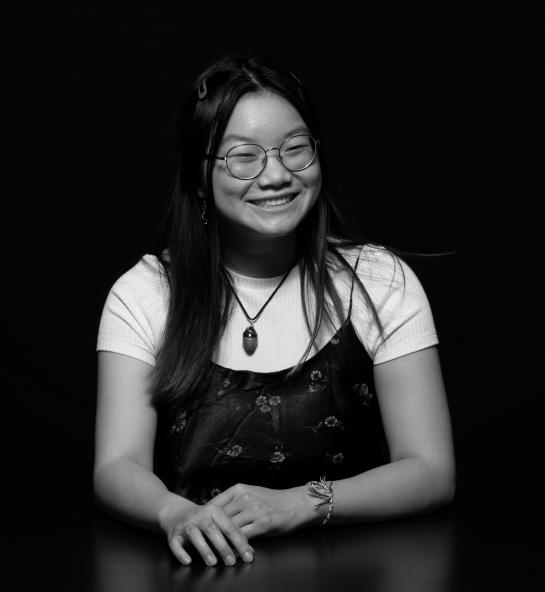 Explore Recording and Production
"I chose to pursue popular music because I knew it would give me a chance to study and continue to play drums in a higher-education setting. I also wanted to explore recording and production more in depth, and I knew this major would give me the opportunity to do that."
Delaney Rice, Popular Music (Recording and Production)

concerts and events
This is where you'll shine. 
Letting our students show off their talent not only makes the world a more beautiful place, but it also allows them to achieve musical and personal growth. Check out the upcoming concerts and events to hear the sounds of passionate students, faculty, and guest artists.
gold top music group
This is where passion meets purpose.
By offering professional immersion, the Gold Top Music Group assists graduates with job placement in an industry that heavily emphasizes experience when hiring.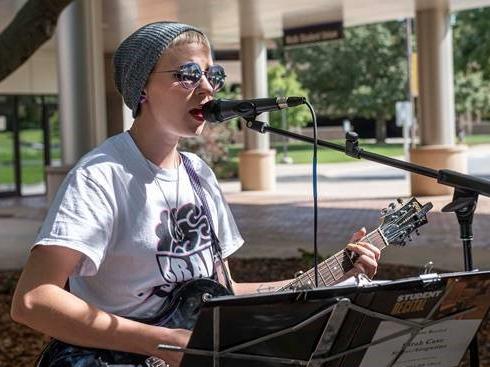 Stats
100%
Music Education Certification Exam Pass Rate
100%
JOB PLACEMENT FOR BOARD-CERTIFIED MUSIC THERAPY ALUMNI
Auditions and Scholarships
Auditions and scholarships go hand in hand here. Music scholarships are awarded based on a performance audition, an interview, financial need, and academic history. Once admitted to the university, students (except in music industry) must audition successfully on a primary instrument.
Fill out the audition request form here.
For questions, contact Sandy Franke, associate administrative assistant, at [email protected] or 260-481-6714.
Saturday, Dec. 9, 2023

Saturday, Jan. 27, 2024

Monday, Feb. 19, 2024

Saturday, Mar. 16, 2024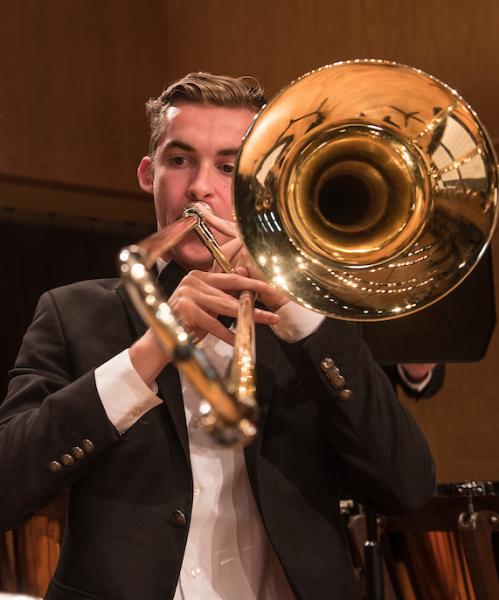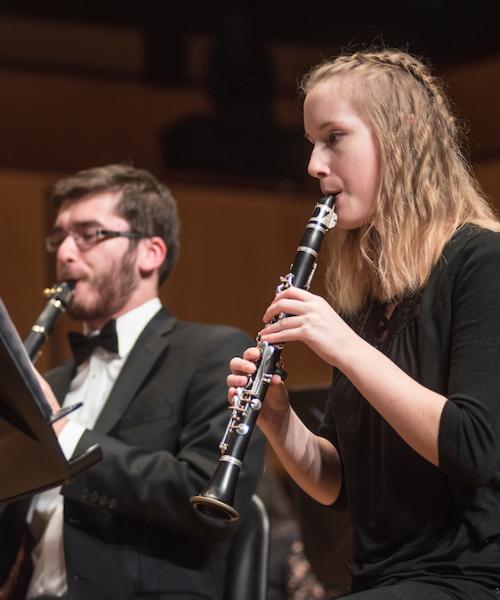 events
This is your opportunity to participate.
Check us out while you're still in high school. We have lots of opportunities to get involved and participate. These include the following:
Choral Festival

Honor Band

Instrument Days

Piano Camp and Competition

JazzFest

WindFest
Ensembles and Performance Areas
The bands at Purdue Fort Wayne consist of the Symphonic Wind Ensemble and Symphonic Band. Both are open to all students. The wind ensemble is open via audition only. The bands frequently collaborate with and premiere works by renowned composers, including William Bolcom, David Maslanka, Frank Ticheli, John Mackey, Omar Thomas, Steven Bryant, Michael Markowski, Viet Cuong, Joel Puckett, and Jennifer Jolley. Soloists include Gail Williams, Billy Hunter, Harmonic Brass, Kenneth Tse, and Joseph Lulloff.
Saxophone Choir
The Purdue Fort Wayne Saxophone Choir is open to saxophonists of all ages, including Purdue Fort Wayne students, high school students, and adults. The group performs both original music for the saxophone and transcriptions of orchestral works. A recital is presented each semester on campus.
Saxophone Quartet
The Purdue Fort Wayne Saxophone Quartet can be heard in recital each semester on campus, as well as in the community presenting standard saxophone quartet repertoire, contemporary compositions, and holiday tunes.
Clarinet Ensemble
The Purdue Fort Wayne Clarinet Ensemble is an instrumental ensemble consisting entirely of instruments from the clarinet family, including the Eb clarinet, Bb clarinet, alto clarinet, bass clarinet, contra alto clarinet, and contrabass clarinet. The group performs original works for the clarinet choir and arrangements representing a variety of styles and time periods.
To request more information or if you are interested in joining this ensemble, please send a message to Kylie
Stultz-Dessent, visiting instructor in clarinet and music, at [email protected].
Guitar Ensemble
The Purdue Fort Wayne Guitar Ensemble is a performing ensemble focused on classical guitar repertoire and technique. Students perform a wide array of musical styles, from classical masterworks to contemporary compositions, that are representative of musical traditions and cultures of the world.
The ensemble performs in duo, trio, and quartet combinations and often collaborates with other instrumentalists and vocalists. The ensemble can be heard regularly on campus and in numerous local and regional venues. Additionally, the group is a frequent participant at the annual Mid-America Guitar Ensemble Festival. It has been coached in master classes by internationally renowned masters Jason Vieaux, the Los Angeles Guitar Quartet, Duo Melis, and the Canadian Guitar Quartet.
This primary ensemble is open to music majors, minors, and classical (nylon string) guitarists. Students may join the ensemble upon completing a successful audition.
The ensemble is directed by Laura Lydy, senior lecturer in music. For more information, contact her at [email protected].
String Ensemble
The Chancellor's Quartet centers on rehearsals and coaching in a string-quartet setting. The group sometimes expands to include an oboe, piano, or contrabass.
Choral Ensembles
The choral program offers exceptional opportunities in choral music, including three major choral ensembles: University Singers, Chamber Treble Singers, Choral Union. We also have a cappella ensembles for which you must audition: BellaDONnas, a treble ensemble, and the Singing Dons, a tenor-bass ensemble.
Our musical repertoire selection embraces a diverse range of time periods and styles. All ensembles enjoy an emphasis in music from other cultures and traditions, as well as masterworks from the traditional Western musical canon. The choral program regularly collaborates with other local arts organizations, such as the Fort Wayne Philharmonic and Fort Wayne Children's Choir.
University Singers
The university's auditioned mixed=choral ensemble, University Singers—under the direction of William Sauerland, director of choral studies and assistant professor—is a 1-credit course open to all students. The group performs works ranging from choral-orchestral masterworks to a cappella pieces to sacred and secular repertoire, representing a variety of styles, genres, historical periods, and cultures. Auditions are held every spring for the following academic year.
To set up an audition or to request more information, please contact Sauerland at [email protected].
Chamber Treble Singers
Open to all students, Chamber Treble Singers is an auditioned ensemble, 1-credit course. Directed by William Sauerland, director of choral studies and assistant professor, the ensemble performs all styles of music, from Renaissance madrigals to folk songs to jazz to contemporary music. Auditions are held every spring for the following academic year.
To set up an audition or to request more information, please contact Sauerland at [email protected].
Choral Union
This group is so named because it is a union of students (who may take the course for 1 credit) and members of the local community (who love to sing and are not typically taking the course for credit). If you can't fit a daytime choir into your schedule, this is the choir for you. The group is nonauditioned and strives for excellence in choral singing.
To find out more information about joining Choral Union, contact William Sauerland, director of choral studies and assistant professor, at [email protected].
Opera Ensemble
The Purdue Fort Wayne Opera Ensemble is directed by Sam Savage, associate professor of voice. This class offers students valuable performance opportunities and teaches the skills necessary to pursue operatic and musical performance in the profession.
Each semester, the class produces a program of opera scenes, a full-length opera, or a musical. Opera-workshop participants frequently benefit from master classes with guest artists, including bass Anthony Offerle, soprano Laura Pedersen, composer Dan Shore, and guest directors, such as Don Bernardini.
Course registration requires permission of the instructor. For more information contact Savage at [email protected].
The university's Jazz Ensemble is made up of a rhythm section and a horn section. It is conducted by Terry Fisher, adjunct professor. Student musicians play everything from big-band music to jazz standards to jazz renditions of other popular music. The group presents four to six concerts a year. The ensemble comprises approximately 20 students who play either tenor, alto or baritone saxophone, clarinet, French horn, trumpet, trombone, bass trombone, piano, guitar, bass, and drums.
Often, advanced students are organized into combos to give them the opportunity to play pieces more suitable for smaller groups and composed by jazz greats, such as Benny Carter, Art Farmer, and Thelonious Monk.
For more information about the Jazz Ensemble, student jazz combos, or the jazz minor, contact Fisher at [email protected].
The orchestra offers performance opportunities, orchestral training, and experience for music majors, nonmusic majors, and community members. We welcome string, wind, brass, harp, piano, and percussion musicians from the campus and community.
For information or to schedule an audition, please contact Kevin McMahon, visiting assistant professor in orchestra, at [email protected].
The piano area at Purdue Fort Wayne provides a nurturing environment for pianists with varied interests and career goals. We offer a variety of learning experiences, in addition to a great deal of individualized attention and support.
Here are some highlights of our program:
Piano faculty are active as performers, master-class presenters, lecturers, and adjudicators.
Many performance opportunities, including an annual concerto competition, studio recitals, and a variety of large and chamber ensembles. Special campus events have included the 50 Hands Monster Piano Concert and other concerts featuring multiple pianists in various combinations.
Facilities include two performance halls equipped with nine-foot Steinways, piano studios and rehearsal halls with seven-foot Steinways, and designated practice rooms with grand pianos for piano primaries.
Frequent guest artist piano recitals and master classes. Recent guests include Antonio Pompa-Baldi, Alexander Korsantia, and Boris Slutsky. Ongoing collaboration with the Fort Wayne Philharmonic brings the orchestra's guest soloists to campus for master classes.
Graduates are active as solo and collaborative performers, independent studio teachers, school teachers, music therapists, recording technicians, and church musicians. Piano performance graduates have been accepted at prestigious graduate programs in performance in schools, including the Cleveland Institute of Music, Manhattan School of Music, and the Peabody Institute.
Opportunities for precollege pianists include the Gene Marcus Piano Competition (ages 18 and under) and the Gene Marcus Piano Camp and Festival (grades 7–12).
For information about the piano program, please contact Hamilton Tescarollo, professor and director of keyboard studies, at [email protected].
Image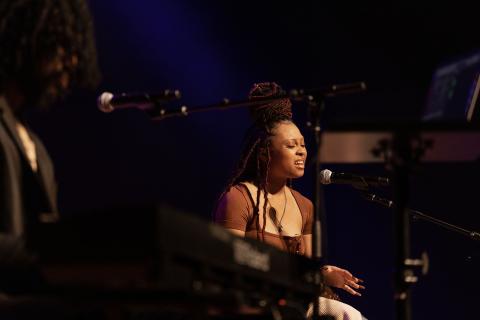 The Popular Music Ensembles allow the Popular Music and Music Industry students to showcase a wide array of popular musical styles in various venues around the Fort Wayne area.
In the spring of 2019, they embarked on a five-day tour of the Midwest with American songwriter Ryan M. Brewer. In 2020, they learned, arranged, and recorded original songs by alumna Sarah Case.  Every semester the Popular Music Ensembles put on a concert in the Sweetwater Performance Theatre.
These ensembles are ever changing, based on the instrumentation of those involved. No matter your instrument, there is a place for you in one of our Popular Music Ensembles.
DONATIONS
Giving to music. 
Your tax-deductible contribution can help our students achieve musical and educational excellence. We will be glad to discuss with you the many ways in which you can help. Please contact Jeremy Grall, director of the School of Music, at [email protected] or 260-481-6726.