About Us
Department of Communication
Prepare to communicate.
You have an idea for your future. We're just here to help you realize it. From expanding your skills to deciding on a specialty, the Department of Communication will give you the support and resources you need to make it all happen. Expert faculty. Hands-on experiences. State-of-the-art labs. Amazing opportunities. It's all here, just waiting for you to experience it.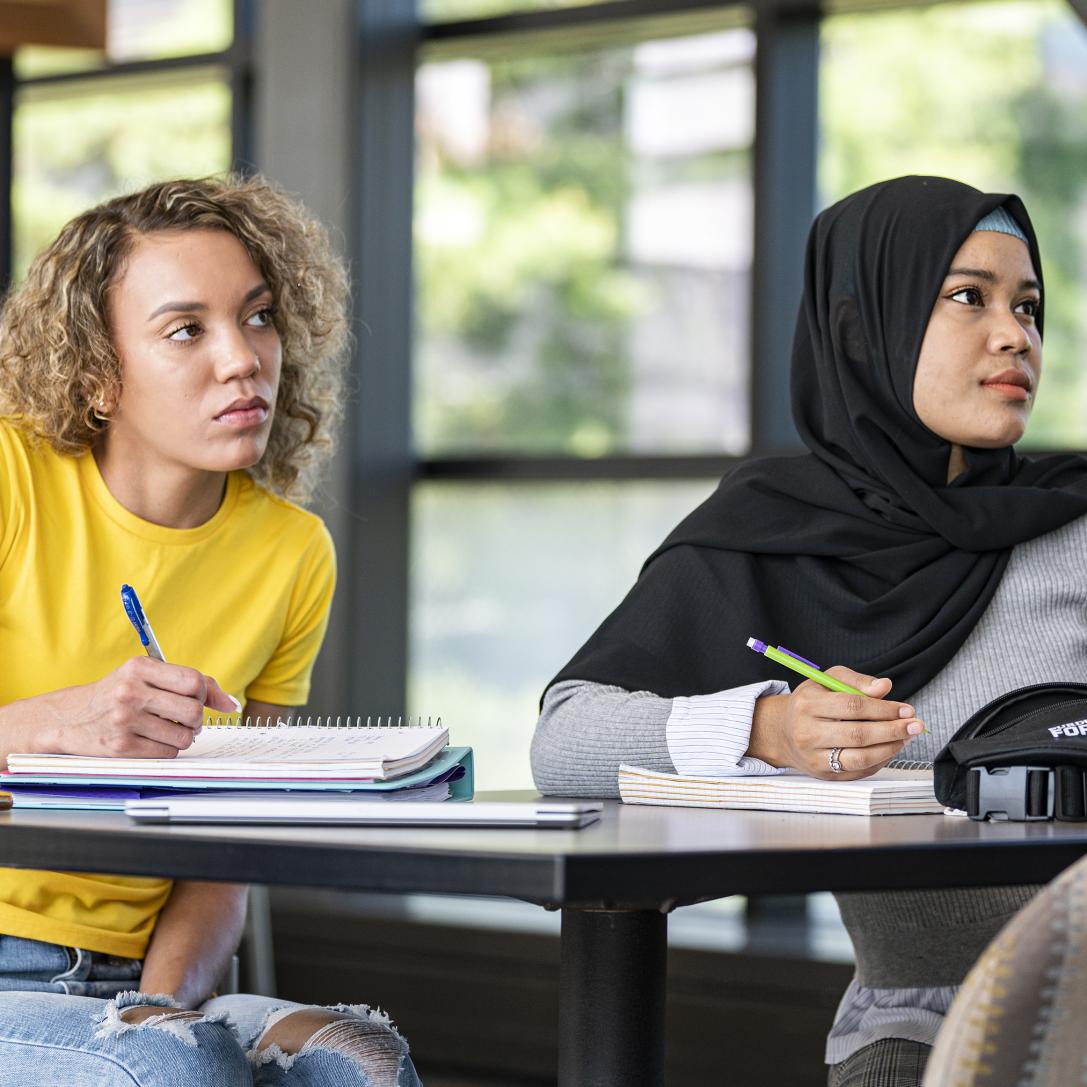 Opportunities
The place to be to set yourself up for future success.
In an ever-changing world where communication is key, you'll have many opportunities—inside and outside the classroom—to improve your skills and become an expert communicator.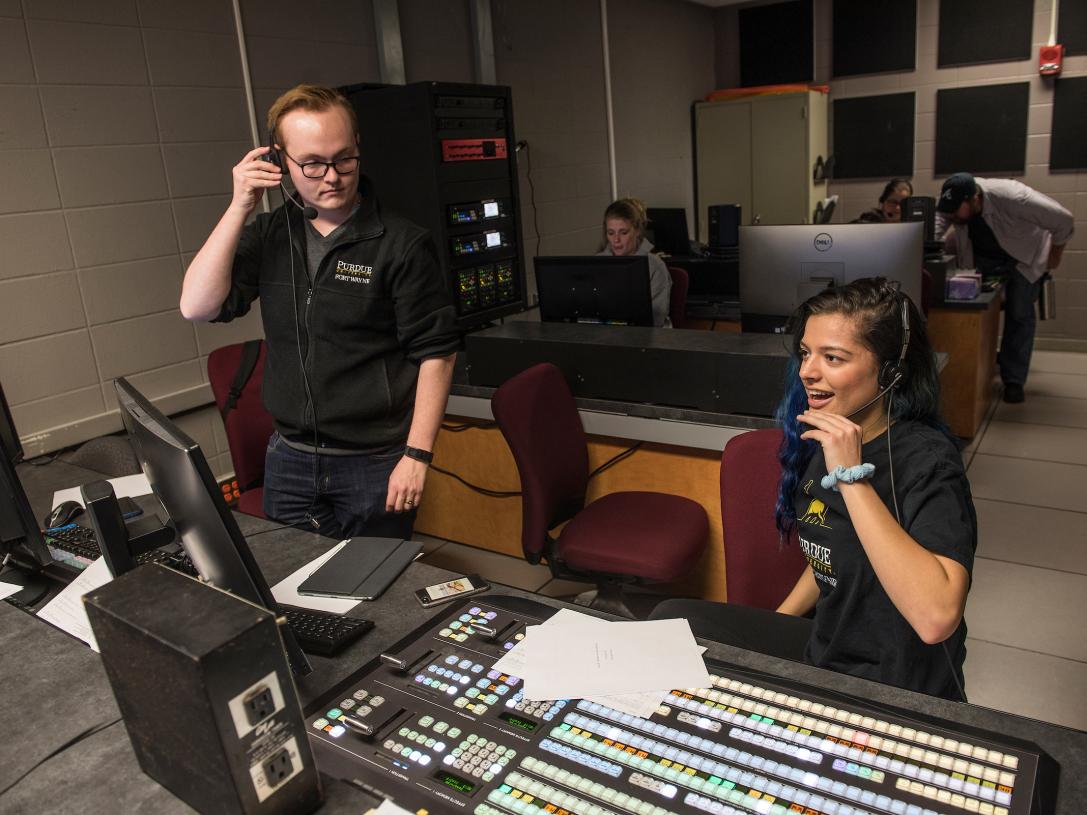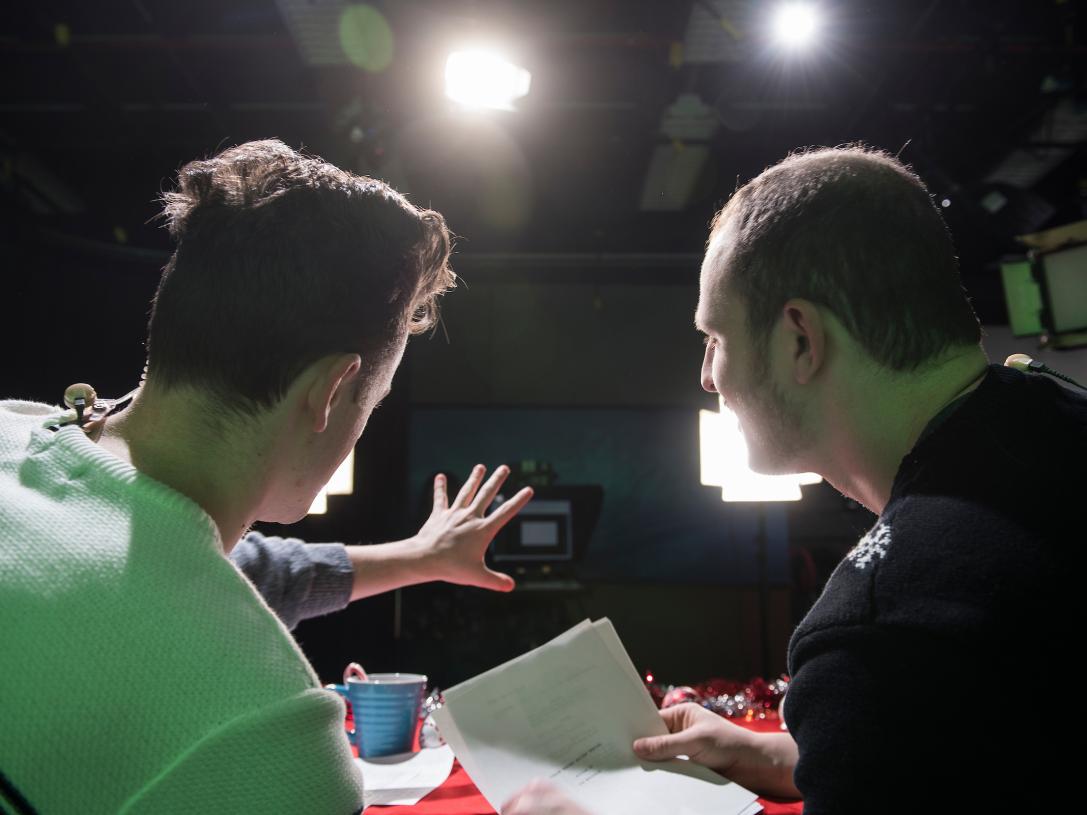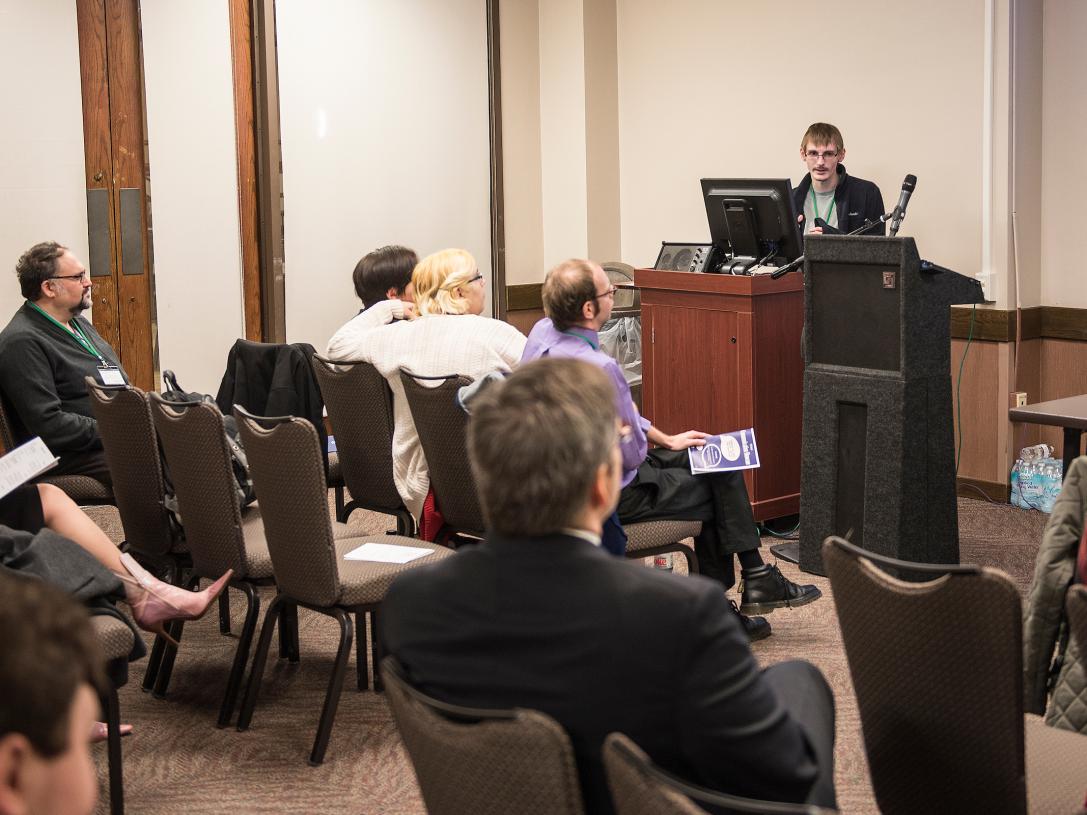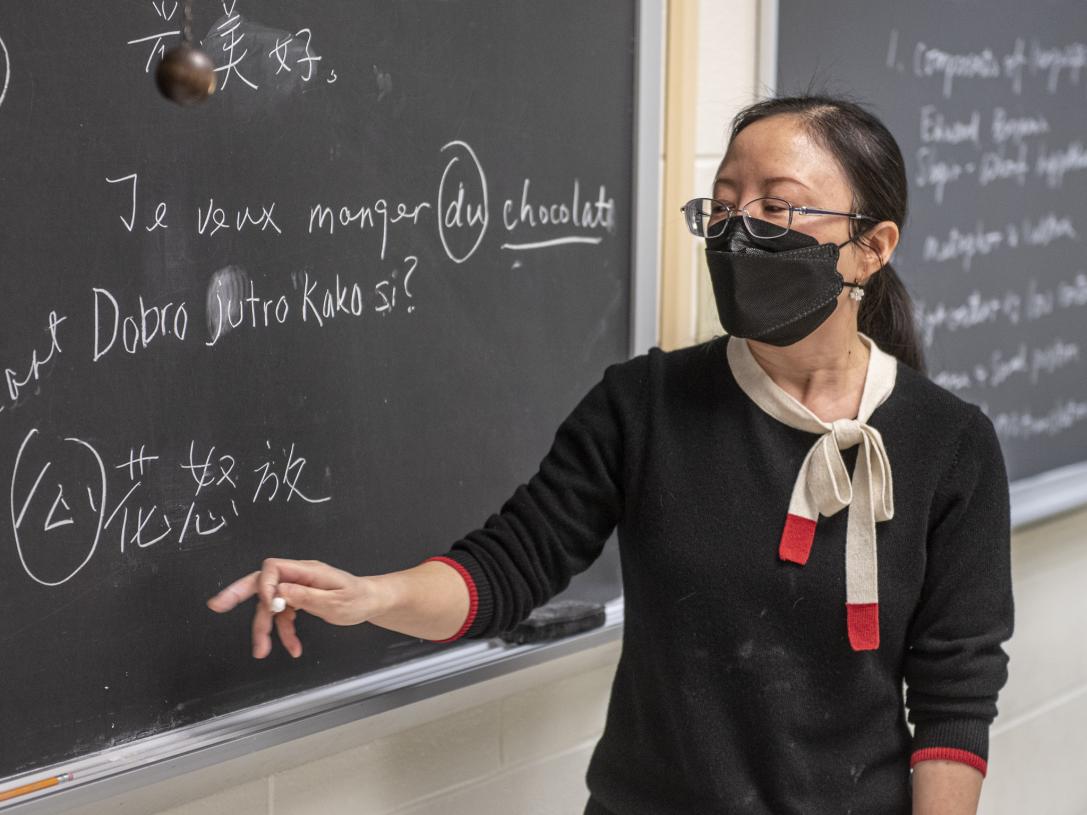 Students in a broadcasting studio
Students in studio
A PFW student presents at a communications showcase.
Faculty in a COLA Communications class
Students in studio