 Graduate Studies
Department of Communication
Apply
Take the next step in your education.
Aspire to do more. Earn a master of arts in professional communication and build on your undergraduate studies by developing a solid framework of the theory and research of human communication.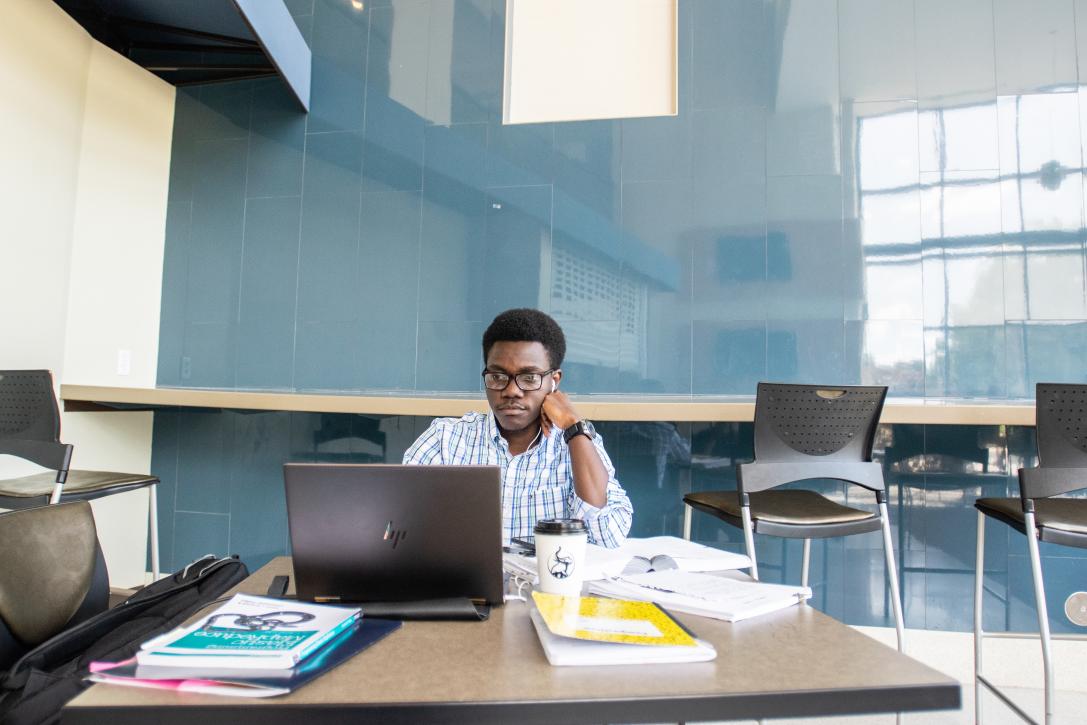 Program Details
Important information for graduate students.
First Semester
Complete conditions (if applicable).
Submit choice of pursuing comprehensive examination, professional project, or thesis option, with signed approval of advisory committee chair.
Completion of 15–18 Credits
Select an advisory committee.
File plan of study. (When you are ready to do this, contact Steve Carr, graduate program director, at 

[email protected]

 or 260-481-6545 for relevant codes.)
Two Semesters before Graduation
Complete graduation application.
Graduating Semester
Second week: first deposit of synthesis paper
October 15 (for fall session) or March 15 (for spring session): approved draft of synthesis paper due
November 1–15 (for fall) or April 1–15 (for spring): comprehensive examinations
The Department of Communication does not process synthesis papers, comprehensive exams, or graduation applications during the summer sessions. Also, you should keep this information in mind:
The three-semester rule. If you are inactive for three semesters (including summer), you have to apply for readmission to the program.
The five-year rule. If you are inactive for five years or more, your courses will no longer count and your plan of study is no longer valid.
COM 59000 Directed Study of Special Problems is a variable topic, variable credit, repeatable course that requires the consent of the instructor for enrollment. This course provides a valuable opportunity for students to pursue interests that are not addressed appropriately or at all in regularly scheduled courses. This course is not to be used as a substitute for a regularly scheduled titled course.
To request enrollment in COM 59000, you must present a plan of study that is acceptable to the department faculty member(s) who will direct the study. The agreeable faculty sponsor should inform your advising committee (if one is formalized) and the graduate program director of willingness to direct the study. 
As a graduate student registered for COM 59000 Directed Study of Special Problems, you will not serve as an instructor in a 500-level class. The academic quality of the proposed project will serve as the primary basis for approval of COM 59000.
You should contact the graduate program director to request a curricular exception. To count as part of your plan of study, the course first must receive approval from the advisory committee chair (acting on behalf of the committee) and the graduate program director. To register for COM 59000, you must first have convened your advisory committee and submitted a plan of study. In exceptional circumstances, the graduate program director may waive some or all of these requirements upon the recommendation of your initial faculty mentor.
It is your responsibility to file a plan of study or an amended plan of study that shows the title of COM 59000 exactly as that title appears on your transcript. Any inconsistencies will result in a rejection of your plan of study and may delay graduation.
Any progress on the COM 59000 project must be considered tentative until the necessary approvals are obtained properly.