Beyond the Classroom
department of accounting
Mastodons put their knowledge to use.
Relevant experience. Mastodons seek it out, use it to implement their own ideas, and capitalize on it when they're ready for their next challenge. It's one way to build a strong résumé, and you'll have ample opportunities here.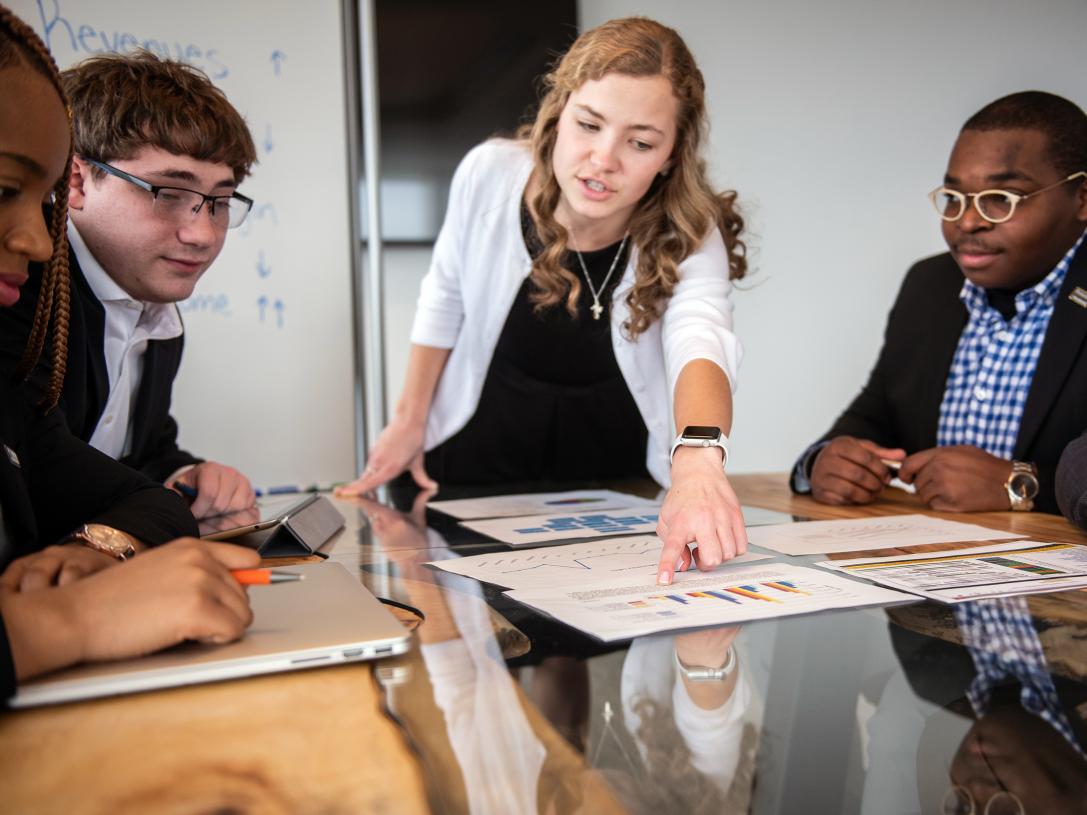 INTERNSHIPS AND EXPERIENTIAL LEARNING
Gain experience in your field with real projects, clients, and employers
Improve chances of gaining employment after graduation
Explore careers and gain realistic expectations
Receive support from Purdue Fort Wayne
Apply classroom theories to the work environment and gain insight to future class topics
Grow your network and establish valuable references
BKD (certified public accountants)
Crowe (certified public accountants)
NESCO Specialty Rentals (rental and sales of specialized equipment)
ProFed Credit Union
SYM Financial Advisors
Therma-Tru (door manufacturer)
Tippman (paintball supplies)
Trelleborg (engineered polymer solutions)
As an accounting student, you'll have the chance to attend conferences, dive deep into research, expand your knowledge through class projects, and challenge yourself through competitions.
Your advisor and a faculty mentor will help you have a beneficial experience where you can earn academic credits and gain real-world business experience. These internships each have job descriptions that have been approved by the department, so you'll know that it's worth your time while you earn 150 CPA credits (or make it count as an elective). Any funds earned will not affect your FAFSA.
LIVING LEARNING COMMUNITY
Live, and learn, with the business Herd.
This is where you can make your love of business an even bigger part of your life. This section of student housing puts together business majors for networking and entrepreneurship opportunities. It's the perfect place to fuel your business passion and create lifelong connections that can create opportunities for your future.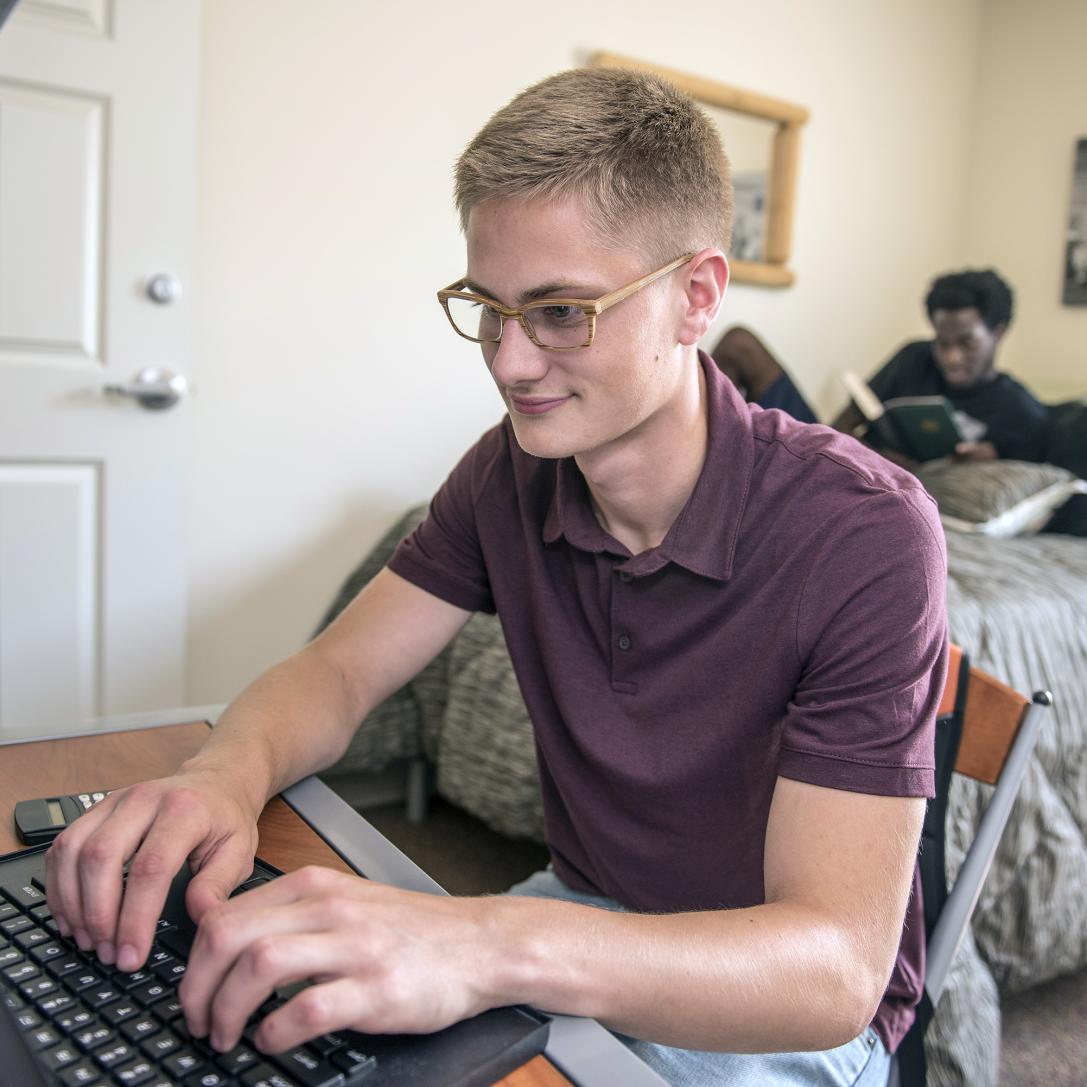 PROGRAMMING
A few ways to enhance your education.
Meet your future employer at a DSB Career Night. These events create great opportunities to hear from and interact with various accounting professionals. Bring your résumé, dress professionally, and prepare to make the connection you need for future success.
Increase your knowledge and strengthen your accounting acumen with this career-assisting opportunity. Accounting taxation professionals will train and mentor you as you pick up valuable, real-world experience in tax-return preparation and tax law.
Student Organizations
Network, socialize, and develop your professional skills.