STUDENT RESOURCES
DEPARTMENT OF ACCOUNTING
support
Massive support—fit for a Mastodon.
Resources abound in the Department of Accounting—and on our campus—and they're all designed to help you move toward your next accomplishment. Assistance is always available. Just let us know what you need.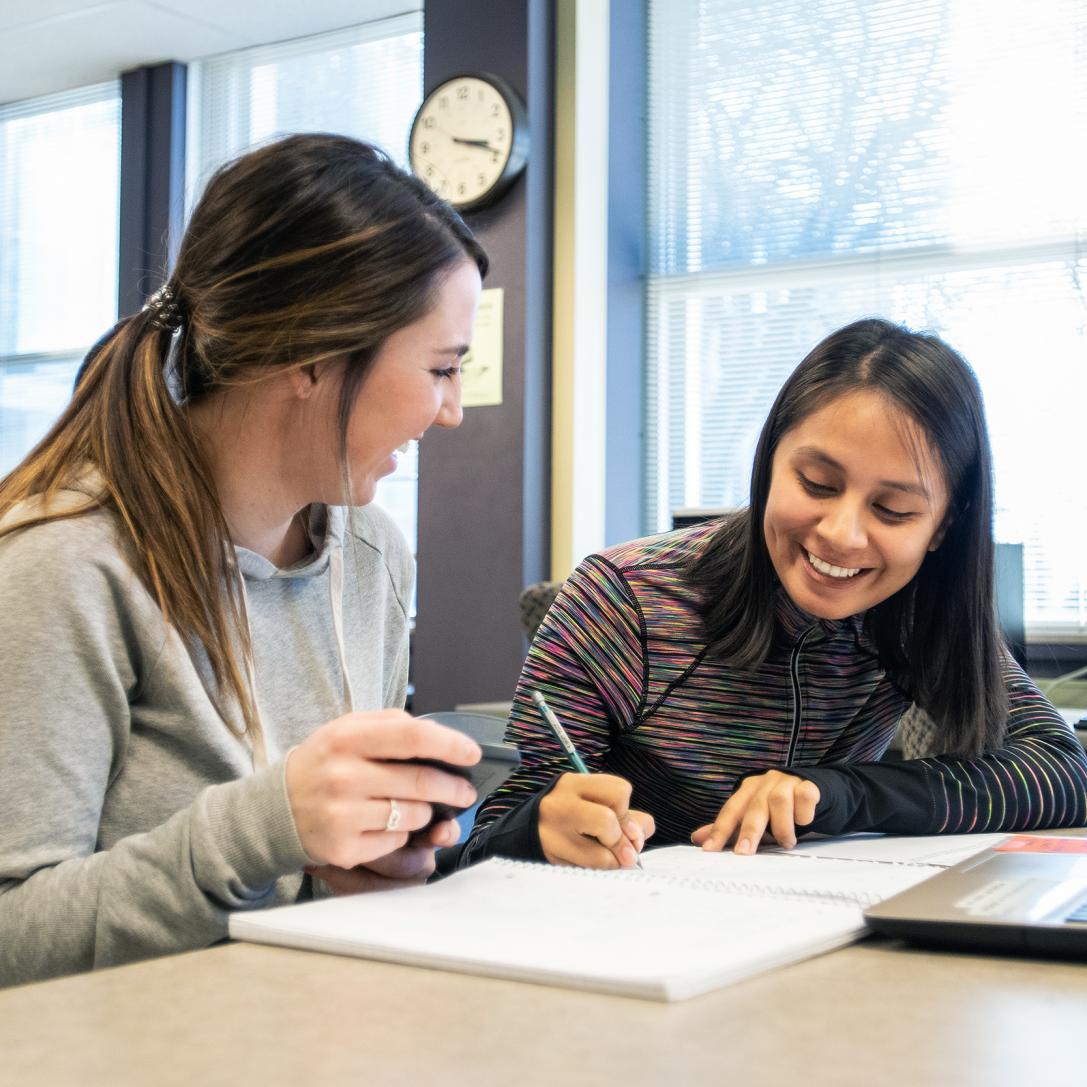 Passport to success
The professional edge you need.
Passport to Success will make you career ready by focusing on competencies established by the National Association of Colleges and Employers: career and self-development, communication, critical thinking, equity and inclusion, leadership, professionalism, teamwork, and technology.
Take a look at some of the ways the program can help you:
Self-reflection and career exploration
Exposure to area employers and new ideas
Assistance with writing résumés and cover letters
Interviewing skills
Internships and relevant work
Professional certifications or groups
International experiences
Networking opportunities
Business-etiquette workshops
Choose activities that best fit your needs and accumulate points for every event you attend. The following are a few examples:
Career assessments
Mock interviews
Online workshops
Business-related professional certification
Volunteering
Internships
Job shadowing
You'll need to achieve point-milestone markers each year to make sure that you've accumulated enough points to finish by graduation. The Suitable app—just search Google Play or the App Store—can help you keep track of your activities and the progress you are making. You can log in with your Purdue Fort Wayne username and password.
Your advisor can provide you all the assistance you need with Passport to Success and Suitable. Reach out to them for help.
Yes, but if you're a student with significant professional experience, you can opt out.
Your participation will allow you to avoid the following pitfalls:
Procrastinating in designing a career plan
Rationalizing that you don't have time to invest in these types of activities
Unrealistically expecting that a job will be waiting when you graduate
By completing Passport to Success, you can ensure that you're career ready when you graduate—and have the tools to show it.
Passport to Success supports the three pillars of the Doermer School of Business, with the accompanying activities:
Global
Study-abroad opportunities
Professional-communication workshops
Business-etiquette workshops
Networking opportunities
Strategic
Career assessments and counseling
Internships and co-ops
Financial-planning workshops
Mock interviews
Student-organization leadership roles
Innovative
Transition-to-career-life workshops
Entrepreneurship opportunities
Aligning career needs to activities
Submission of program-worthy ideas
Business Connections
Introduce yourself.
Attending one of our 16 networking events will help you find the right employer, whether for an internship or a full-time job. Take advantage to enhance your career options by networking with representatives from a variety of private and public companies.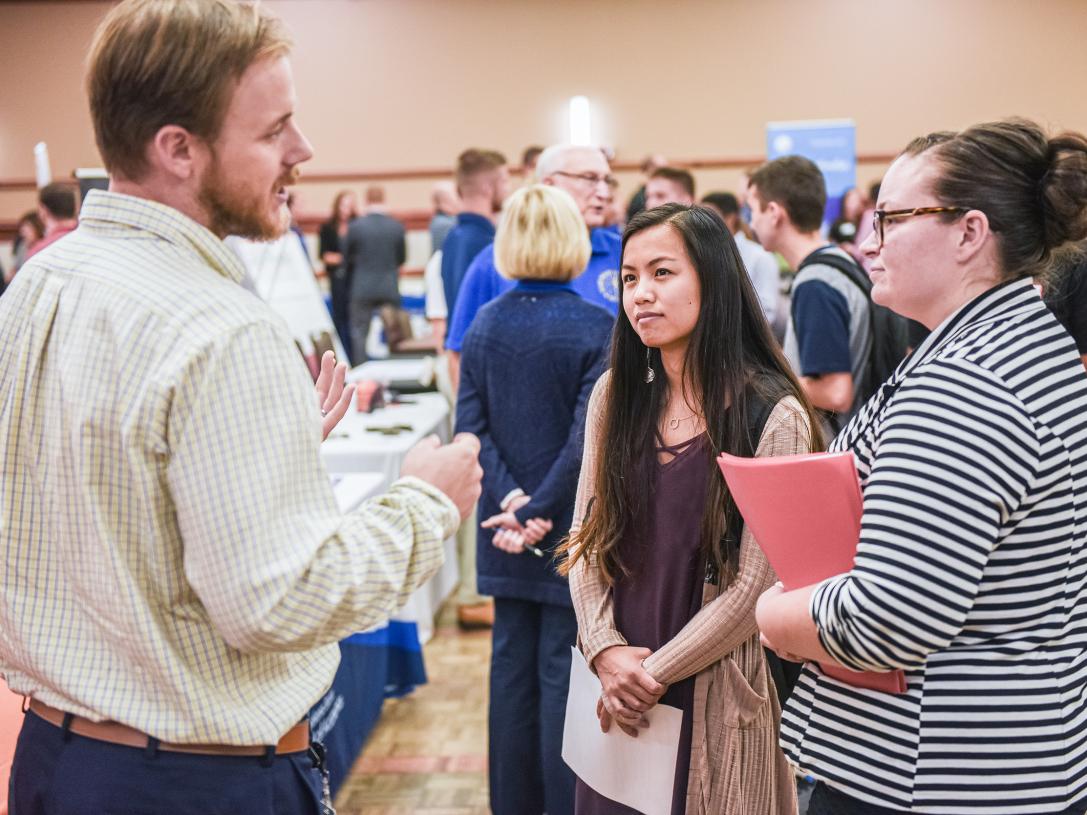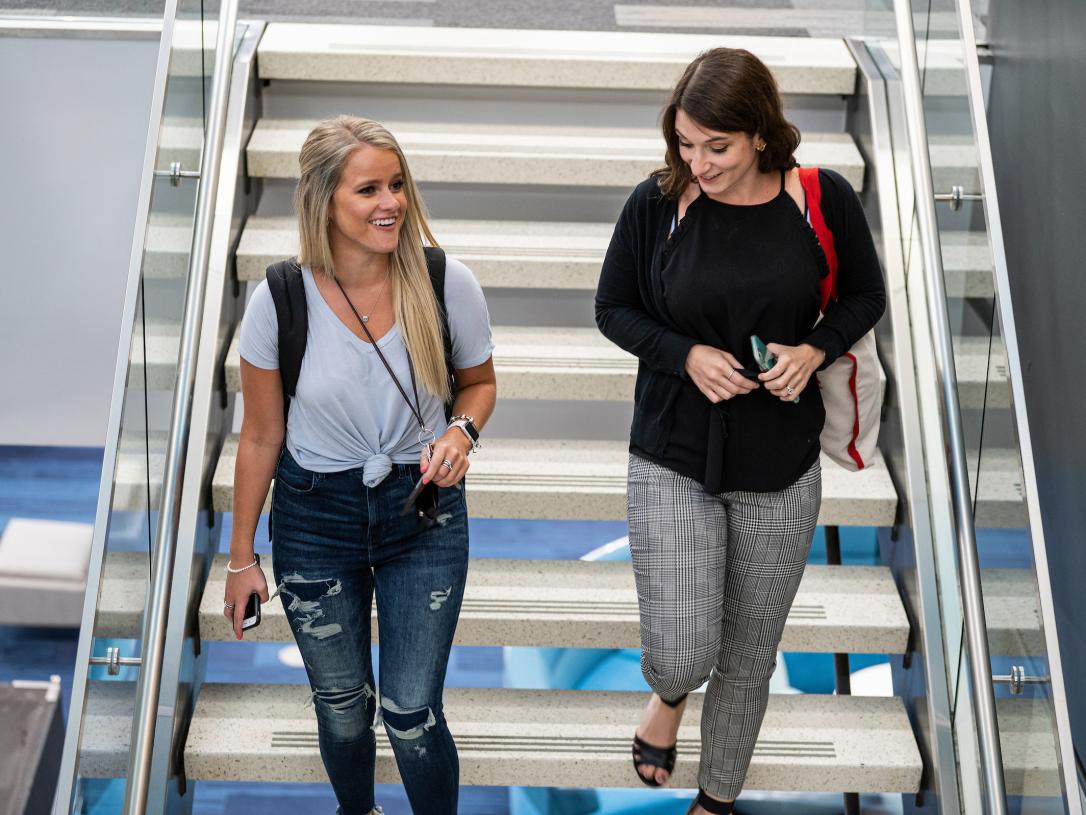 SCHOLARSHIPS
Get the help you need.
Enhance your education and help relieve your financial burden with the power of a scholarship. Your advisor or the Office of Financial Aid can help.
Academic Resources
The support you need.
Your education is not a singular pursuit, and we recognize that. You'll have plenty of support from the Mastodon community.