Mathematical Sciences Programs
It all adds up to creating the future you want.
Numbers are kind of your thing, and we get that. We're here to help you take what you love and turn it into a rewarding career.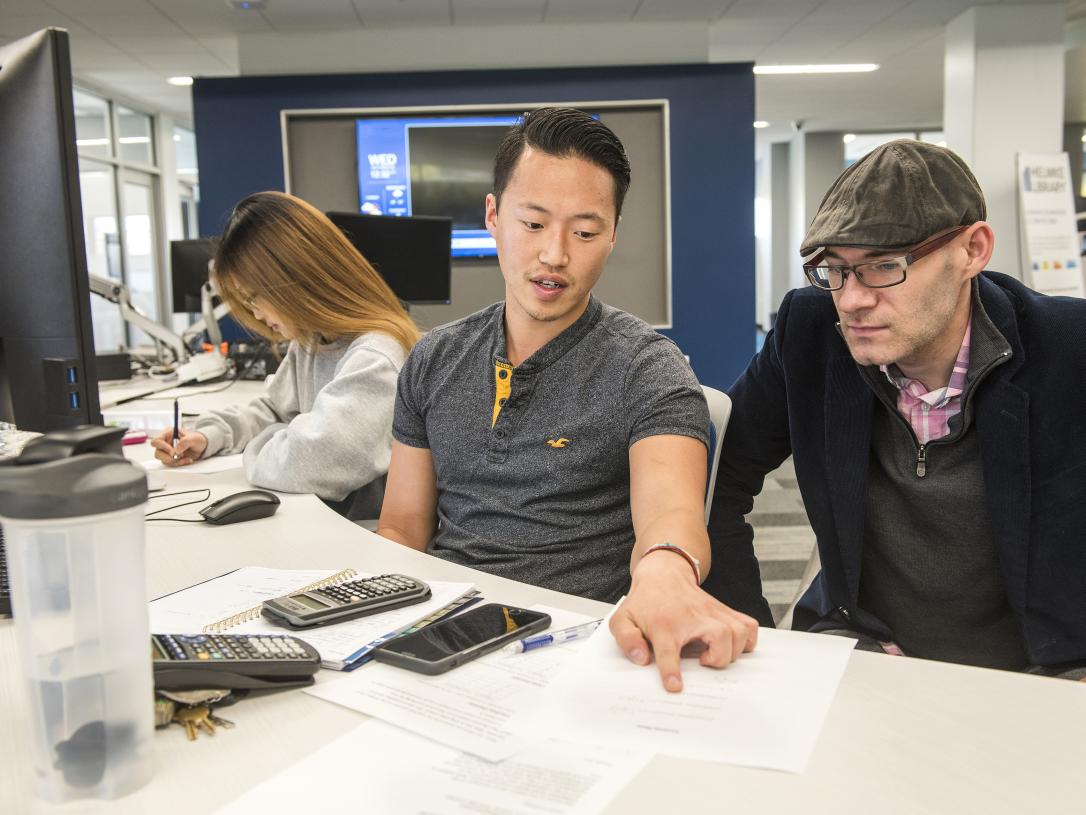 B.S. in Mathematics
If you already love math, do you really need another reason to major in it? Well, if you do, consider this: employers value the skills of math majors. Not just the whole numbers thing but also the critical-thinking and problem-solving aspects, which are so crucial to many businesses. As you study math, you'll also gain a solid understanding of how math plays a vital role in other fields, such as physics, engineering, and business. Program
Highlights
Program Highlights
Top-notch problem-solving and critical-thinking skills
Experience with quantitative reasoning
The ability to construct logical arguments
Support from the Mastodon community
A prestigious Purdue degree
Scholarships
Looking for ways to make paying for college a little easier? ScholarshipUniverse is a tool for current and admitted Purdue Fort Wayne students that allows you to create an academic profile and connect with scholarship opportunities.
For more information about all the scholarships available at Purdue Fort Wayne—including opportunities for specific programs—you can visit the Office of Financial Aid or contact us at [email protected].
Student Learning Outcomes
Upon completion of this degree, students will be able to demonstrate the following learning outcomes:
Reason mathematically and be good problem solvers
Understand the role mathematics has played in solving important problems in a variety of disciplines (e.g., physics, engineering, and business)
Understand the fundamental concepts in algebra and analysis, the value of mathematical proofs, and be able to do simple proofs
Master the fundamental concepts necessary to obtain certification to teach mathematics in the secondary schools (for students who pursue the double degree in secondary education)
Next stop: a successful future.
Actuary
Cryptographer
Data Analyst
Data Scientist
Financial Manager
Insurance Underwriter
Investment Analyst
Mathematician
Math Teacher
Meteorologist
Statistician