Mathematical Sciences Programs
It all adds up to creating the future you want.
Numbers are kind of your thing, and we get that. We're here to help you take what you love and turn it into a rewarding career.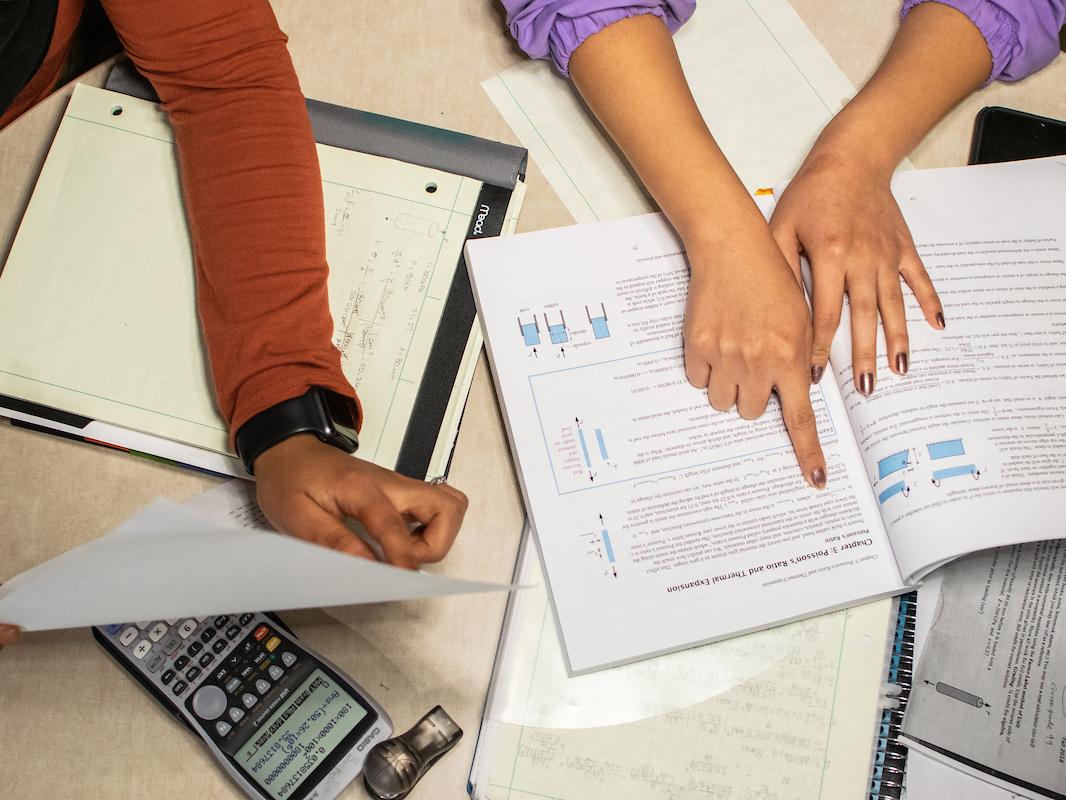 Mathematical Sciences Research Certificate
You might be wondering how this certificate differs from the mathematics minor. Well, in these courses you will learn research methods and tools, foundations of research in the theory of the discipline, and advanced communication skills. Basically, this certificate is a more well-rounded approach, while the minor is all about the numbers. Program
Highlights
Program Highlights
Top-notch problem-solving and critical-thinking skills
Experience with quantitative reasoning
The ability to construct logical arguments
Support from the Mastodon community
A prestigious Purdue education
Scholarships
Looking for ways to make paying for college a little easier? ScholarshipUniverse is a tool for current and admitted Purdue Fort Wayne students that allows you to create an academic profile and connect with scholarship opportunities.
For more information about all the scholarships available at Purdue Fort Wayne—including opportunities for specific programs—you can visit the Office of Financial Aid or contact us at [email protected].
Student Learning Outcomes
Upon completion of this certificate, students will be able to demonstrate the following learning outcomes:
Research methods and tools appropriate to the mathematical sciences
Foundations of research in the theory of the discipline
Advanced communication skills, and apply what they have learned by executing a research project and communicating the results to others
Next stop: a successful future.
Actuary
Cryptographer
Data Analyst
Data Scientist
Financial Manager
Insurance Underwriter
Investment Analyst
Mathematician
Math Teacher
Meteorologist
Statistician