Communication Programs
Communication is key.
Communication makes the world go round. Think about it. From writing an A+ paper to texting friends—it all requires communication. So why not become a pro?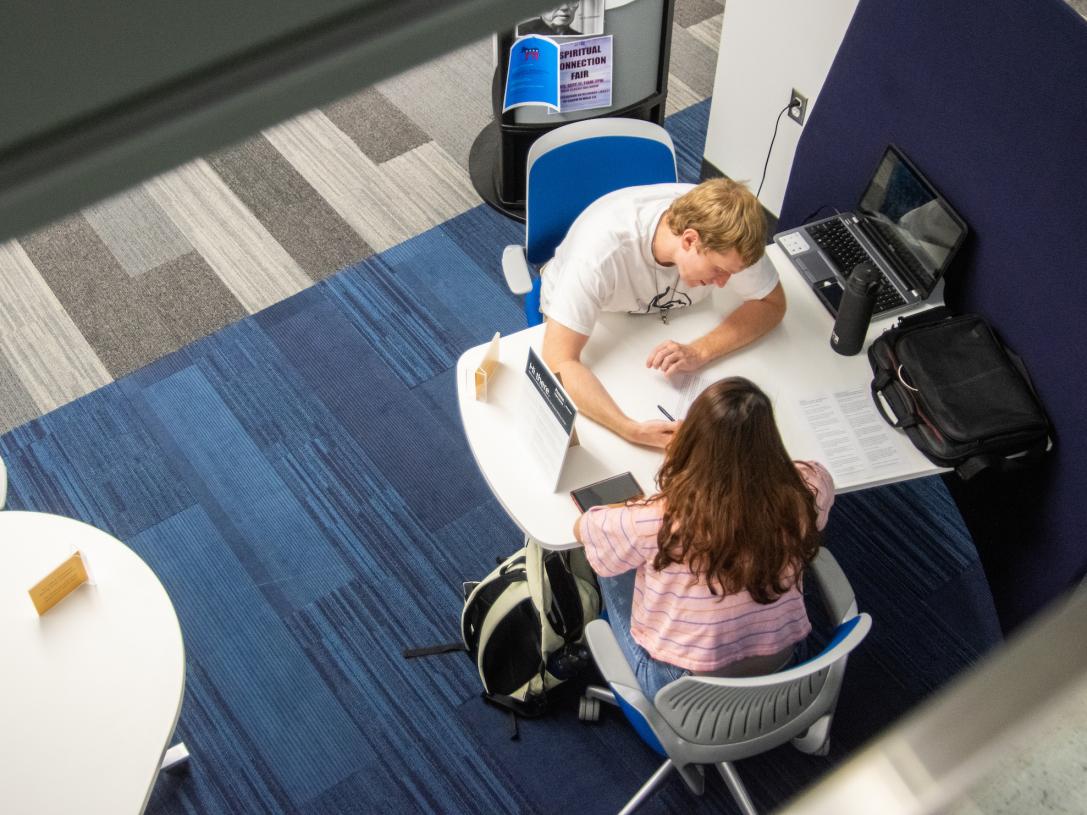 Communication Studies Minor
If you're pursuing a major other than communication, you're eligible to earn the communication studies minor. Adding it to your education may just get you noticed by more employers. (Seriously. Have you seen job postings recently? Pretty much all of them mention "excellent communication skills" in some form.) Program
Highlights
Program Highlights
Develop your problem-solving skills
Learn how to research and analyze information
Enlighten your mind with human-discourse facts
Enhance your education
Scholarships
Looking for ways to make paying for college a little easier? ScholarshipUniverse is a tool for current and admitted Purdue Fort Wayne students that allows you to create an academic profile and connect with scholarship opportunities.
For more information about all the scholarships available at Purdue Fort Wayne—including opportunities for specific programs—you can visit the Office of Financial Aid or contact us at [email protected].
Next stop: a successful future.
Communication and Diversity Trainer
Communications Director
Editor
Elected Official
Film Producer
Human Resources Professional
Marketing Manager
Newscaster
Public Relations Professional
Social Media Manager
Writer