Communication Programs
Communication is key.
Communication makes the world go round. Think about it. From writing an A+ paper to texting friends—it all requires communication. So why not become a pro?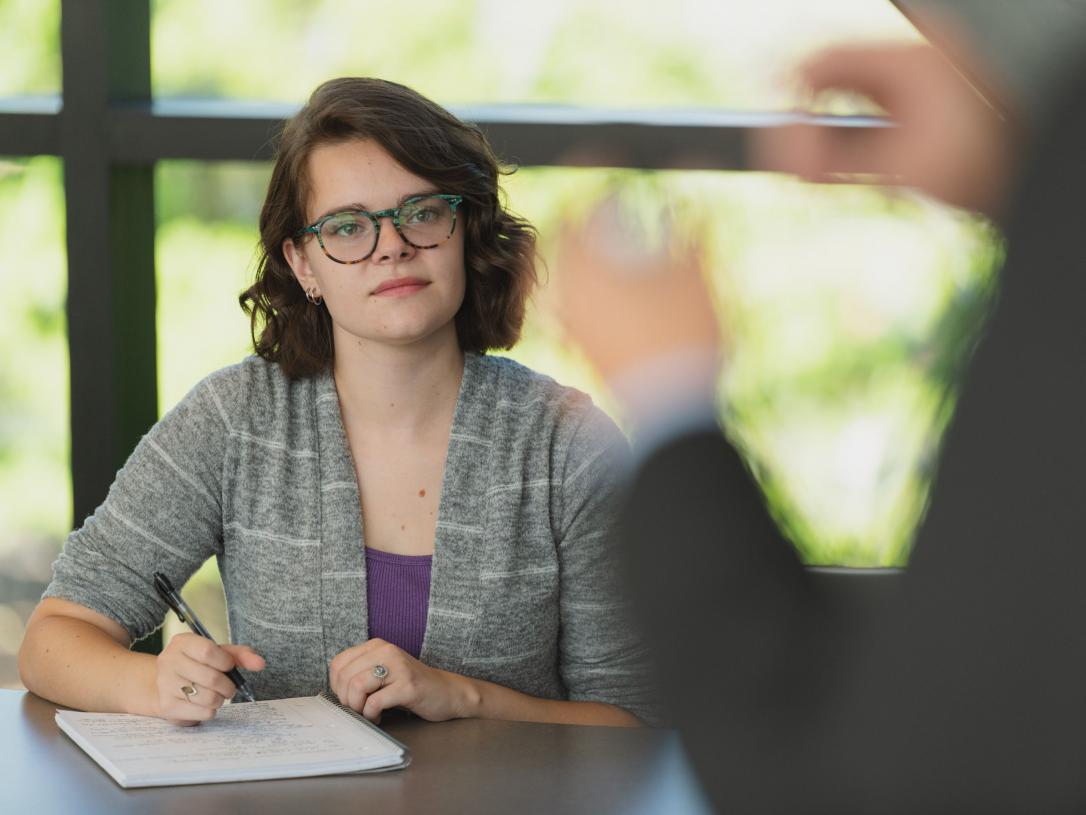 B.A. in Communication
Our communication programs develop your critical-thinking, speaking, writing, presentation, and leadership skills—all of which are highly desired skills in any profession. You'll hone your specialty as you work in state-of-the-art labs, being taught by expert faculty who'll support you every step of your way. Our diverse curriculum includes training in theory, research, writing, speeches, and persuasion. Program
Highlights
Program Highlights
The development of problem-solving skills
The ability to research and analyze information
An enhanced understanding of argumentation and writing
Support from the Mastodon community
A prestigious Purdue degree
Scholarships
Looking for ways to make paying for college a little easier? ScholarshipUniverse is a tool for current and admitted Purdue Fort Wayne students that allows you to create an academic profile and connect with scholarship opportunities.
For more information about all the scholarships available at Purdue Fort Wayne—including opportunities for specific programs—you can visit the Office of Financial Aid or contact us at [email protected].
Student Learning Outcomes
Upon completion of this degree, students will be able to demonstrate the following learning outcomes:
Articulate the historical traditions of the discipline
Demonstrate an awareness and skillful use of new technologies relevant to their major
Explain communication concepts and theories relevant to the major
Explain, evaluate, and apply the processes involved in productive conflict in contexts (interpersonal, small group, organizational, mediated, and public) relevant to their major
Demonstrate awareness of diverse perspectives
Read, speak, write, and listen competently
Demonstrate the ability to be a critically engaged citizen
Next stop: a successful future.
Communication and Diversity Trainer
Communications Director
Editor
Elected Official
Film Producer
Human Resources Professional
Marketing Manager
Newscaster
Public Relations Professional
Social Media Manager
Writer