about us
department of art and design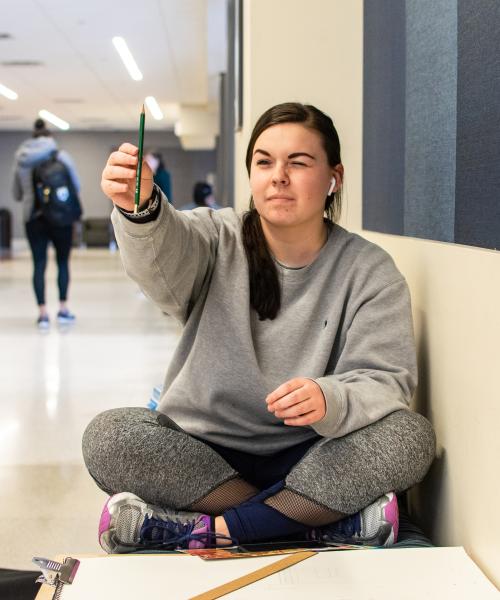 Pursue your passion in art and design.
The Department of Art and Design provides the support and resources you need to flourish and succeed. You'll have access to state-of-the-art, safe, well-equipped studios; small classes and personalized mentoring; to world-class visiting artists, workshops, and exhibitions; and faculty who are noted art makers and researchers.
WHAT WE STAND FOR
The Department of Art and Design is affiliated with the following professional and student organizations:
American Society of Interior Designers
Art Education Association of Indiana
International Interior Design Association
National Art Education Association
National Association of Schools of Art and Design
National Council on Education for the Ceramic Arts
The Department of Art and Design is accredited by the National Association of Schools of Art and Design.
The mission of the Department of Art and Design is to serve our students and community in the following ways:
Provide an engaging educational experience for artists, designers, and educators
Foster an environment of research and creative endeavor
Offer comprehensive programs in art and design that focus on the development of technical and conceptual skills through creative investigations
Promote appreciation and critical awareness of the visual arts through community and global engagement
The Department of Art and Design values the following:
The pursuit of knowledge in an environment that encourages free and open inquiry
The cultivation of creativity
The highest academic, artistic, and ethical standards
Artistic and scholarly collaboration
Interdisciplinary inquiry and scholarship
The professional commitment, innovations, and accomplishments of faculty and staff
Partnerships with the community to enhance creative and intellectual culture in the region
Diversity, equity, and inclusion
The Department of Art and Design will continue to be regionally recognized for preparing students to succeed as lifelong learners and art and design professionals through the following ways:
The excellence, value, and accessibility of its programs
Its exceptional academic curricula and facilities that foster unique teaching, learning, and professional practice experiences for our students
The scholarly and creative accomplishments of its faculty, staff, students, and alumni
Its contributions to the quality of artistic and creative culture in the region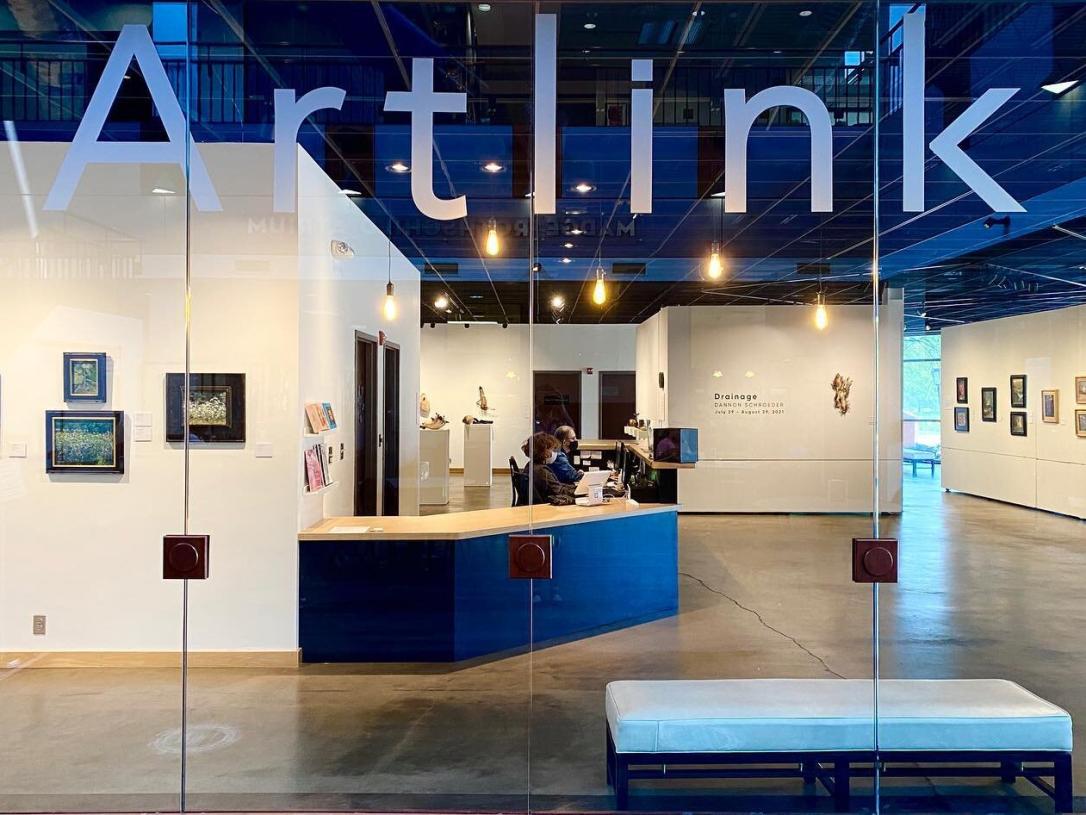 OUR partnerS
Sharing a commitment to the region's art scene.
The Department of Art and Design is committed to collaborating with and supporting regional arts organizations. These include the following:
American Advertising Federation of Fort Wayne
Area Schools
Artlink
Blue Jacket Inc.
The Bradley Hotel
First Presbyterian Church
Fort Wayne Community Schools
GEAR-UP Fort Wayne Schools
Facilities
Hone your skills and stoke your creativity.
Discover everything you need in specialized studios, classrooms, a woodshop, three computer labs, a 65-seat multimedia lecture hall, and the Visual Arts Gallery. Our specialized art studios, including a woodshop and hot-work area, provide space for the study and production of ceramics, sculpture, metalsmithing, printmaking, painting, and drawing. The digital arts studios feature computer labs with the most up-to-date software for graphic design, web design, and photography, along with a workroom for assembly and airbrushing.