Gender and Justice Institute
Women's Studies Program
Explore how gender impacts your life.
Hosted by our program and facilitated by our advanced students, the Gender and Justice Institute is a three-day educational workshop open to area high school students who wish to explore and learn more about how gender impacts their lives.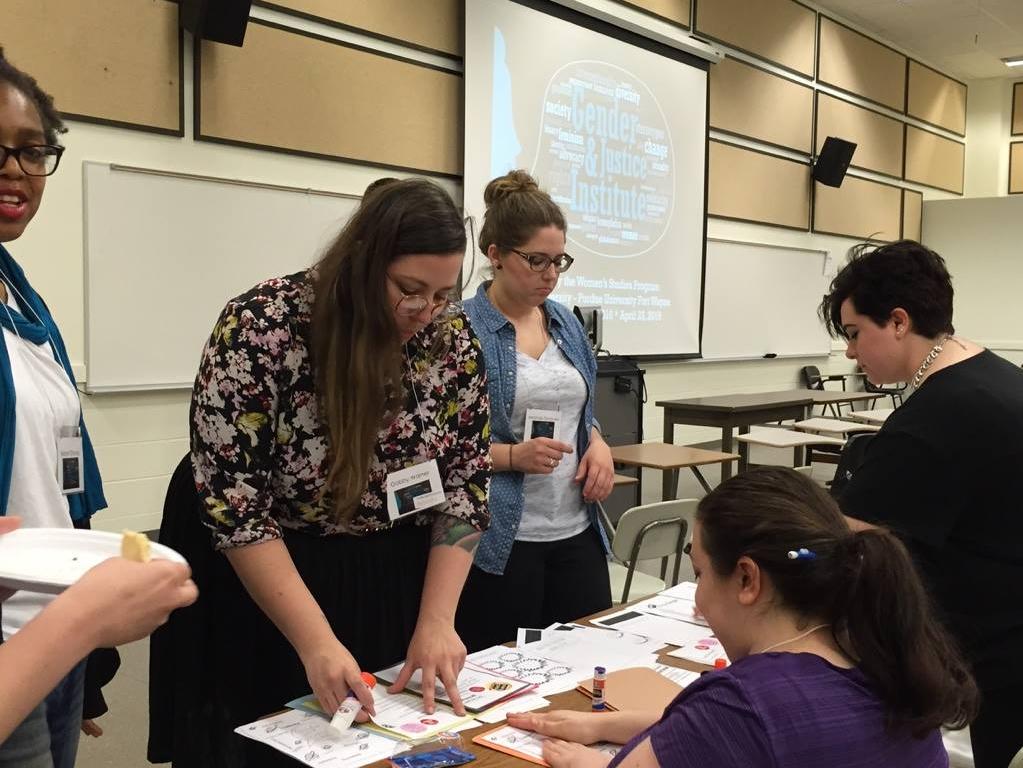 FAQ
Discover the ins and outs of our institute. 
Throughout this three-day workshop, students will participate in fun and informative discussions and activities focused on gender, privilege, identity, popular culture, feminism, activism, and social justice.
Once registration opens, you can come back to this page to find a downloadable registration form.
No. It's totally free, but registration is limited.
Absolutely. We try to keep the topics and materials fresh and always welcome returning students. 
Yes. Workshop days are set up sequentially and build on one another, but we can send you any materials you miss so that it won't be completely unfamiliar to you.