Student Resources
College of Liberal Arts
support
The support of the Herd is always behind you.
You need what you need when you need it. We get that, which is why we offer loads of resources for every stage of your academic journey.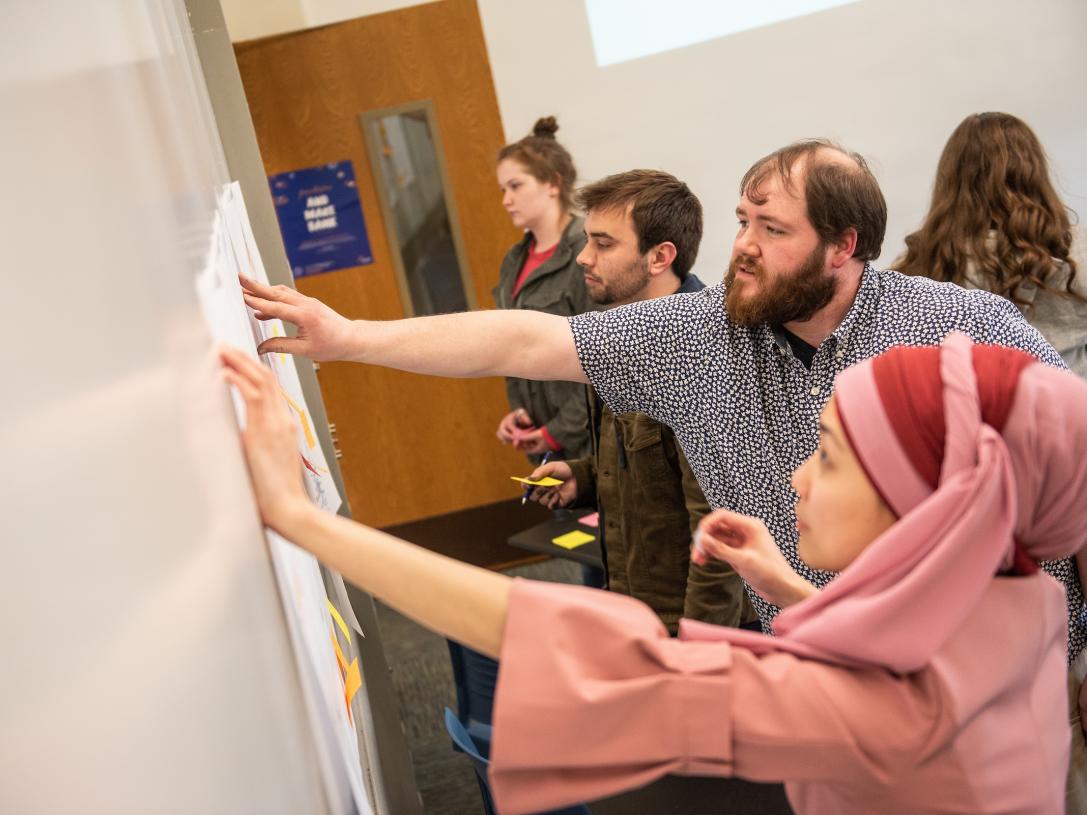 Advising and Registration
Get the guidance you need to succeed.
You're making big moves with your education, and you need expert advice and guidance to make sure that you get to where you want to be. In the College of Liberal Arts, you will work with both a professional and faculty advisor, both of whom will help you make the most of your time at Purdue Fort Wayne by providing answers to all advising and registration questions.
Purdue Fort Wayne students who choose a College of Liberal Arts major benefit from faculty advising and mentoring. Whether helping you understand the requirements for your major or how to structure your curriculum to achieve your postgraduation goals, our award-winning, expert faculty advisors are available to guide and mentor you from your first semester of college to graduation and beyond. Indeed, many of our graduates maintain mentoring relationships with their faculty advisors for years, even decades, after graduation. Faculty advising and mentorship is the cornerstone of the College of Liberal Arts approach to helping you successfully complete your degree while finding courses that will engage and challenge you.
Your advisor can help connect you to a wide range of department-specific programs and mentoring opportunities to help you successfully transition from high school to college—or reenter school if you are a returning student—and then successfully navigate college and beyond.
Any special guidance for transfer students?
Transfer students are required to consult with the lead advisor in the Student Success Center prior to starting their first semester to ensure that transferred courses are properly credited and to avoid enrolling in duplicate or overlapping courses.
How often should I met with my advisor?
As a student in the College of Liberal Arts, you must consult with an advisor at least one term prior to your anticipated graduation date. However, to get the most out of your education, we strongly encourage communication with an advisor throughout your academic career.
With so many classes and programs to choose from, you'll want to take advantage of all the resources and opportunities available to you for a smooth registration process. Set yourself up for a successful semester with early registration. 
Make it a priority to register as early as possible. This will give you the best selection of classes and allow you greater flexibility with your schedule. It will also allow you more time to make any adjustments (if needed) and let you focus on classes or other items you need to take care of.
See the academic calendar for early registration dates.
You have two ways to sign up for classes. You can go to goPFW or use the Purdue Fort Wayne mobile app. Choose the platform that works best for you.
To register for classes in goPFW you will need to log in to goPFW with your username and password, click the Enrollment tab, and use the registration tools to search for and add classes to your schedule. For detailed registration instructions, check out this video.
To register for classes in the Purdue Fort Wayne mobile app you will need to download the app, log in with your username and password, click My Registration in the menu, and start searching for classes to add to your cart. For detailed registration instructions, check out this video.
Once you've completed registration, you can see your schedule for the upcoming semester in goPFW under the Enrollment tab by clicking Summary Schedule of Classes.
SCHOLARSHIPS
Don't let financial hurdles get in your way.
Looking for ways to make paying for college a little easier? ScholarshipUniverse is a tool for current and admitted Purdue Fort Wayne students that allows you to create an academic profile and connect with scholarship opportunities. For more information about all the scholarships available at Purdue Fort Wayne—including opportunities for specific programs—you can visit the Office of Financial Aid or contact us at [email protected].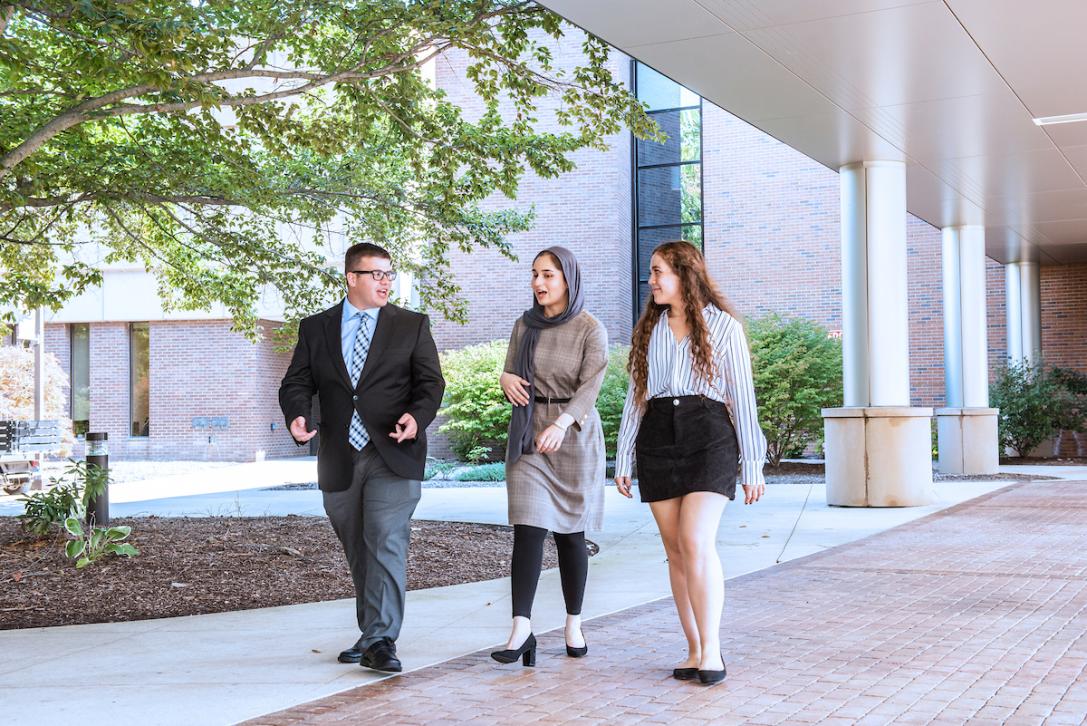 Academic Resources
The support you need.
Your education is not a singular pursuit, and we recognize that. You'll have plenty of support from the Mastodon community.