About Us
College of Liberal Arts
We're in the business of teaching you to think.
The College of Liberal Arts at Purdue Fort Wayne is home to over 30 undergraduate and graduate degree programs representing both traditional liberal arts disciplines and interdisciplinary areas of study. Our core mission is to provide students a broad liberal arts education that is rich in tradition and responsive to a culturally diverse, technologically advanced, and
ever-changing world.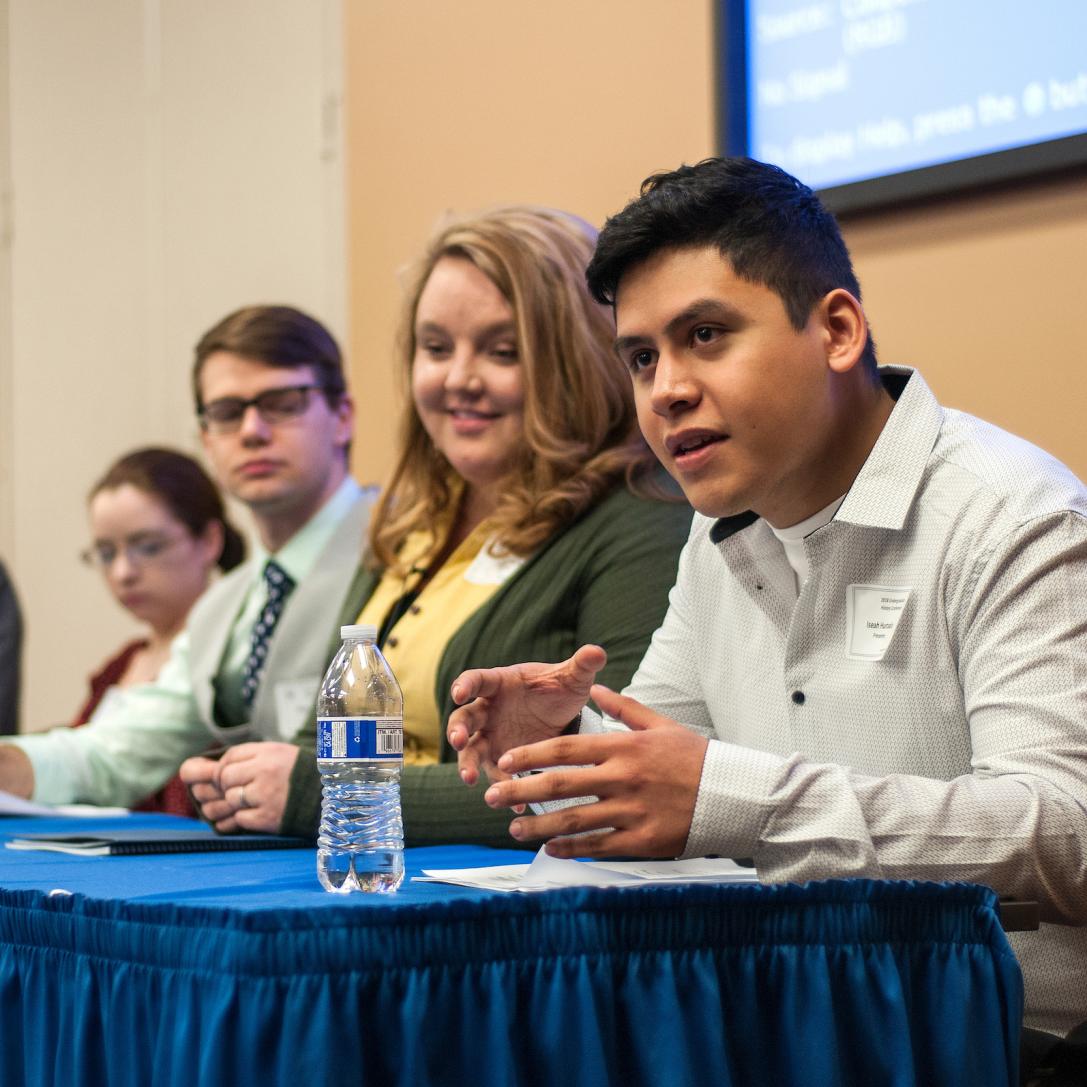 Stats
8
Interdisciplinary Studies Degrees
Driven by human understanding
A liberal arts degree will set you apart.
Our degree programs provide rigorous training in written, oral, and critical-thinking skills that are fundamental to success in every field.
As a liberal arts student at Purdue Fort Wayne, you can develop and hone the following skills:
Critical and creative thinking
Written and oral communication
Problem-solving
Reasoning
You will be encouraged to understand, participate in, and influence fundamental debates over how individual people and whole societies, no matter their differences, can find ways to live well with one another, solve problems, and move toward common goals.
We want to prepare you to be an informed, curious citizen of the world. Your education in the liberal arts begins with the fulfillment of the Purdue Fort Wayne general education curriculum. Through additional coursework within the College of Liberal Arts, you will deepen this foundation, honing your abilities to communicate effectively, apply reasoning, appreciate diversity, understand the world and human institutions, and develop creative and informed solutions to current and future challenges. Our curriculum aims to prepare you for both the challenges and the opportunities created by the globalized society, economy, and workplace of the 21st century.
OPPORTUNITIES
Welcome the knowledge and the experience.
Today's world is a fast-changing one that rewards those who are adaptable, intellectually nimble, and committed to diversity and inclusiveness. Our intensive focus on the liberal arts produces graduates who are able to thrive in careers that are likely to shift, sometimes dramatically, over the course of several decades.