Beyond the Classroom
College of Liberal Arts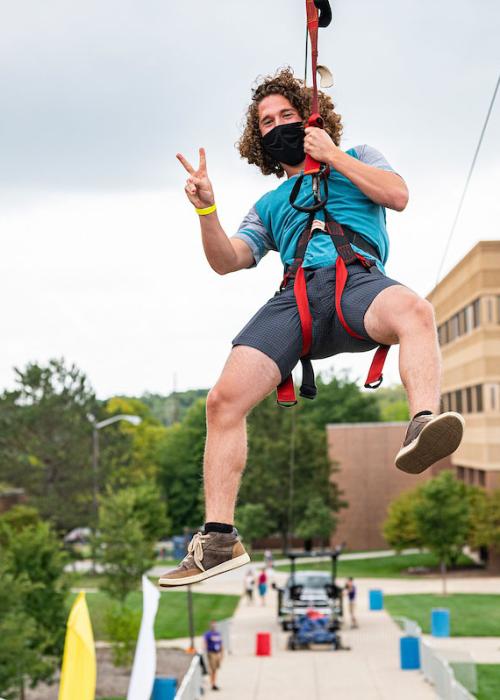 Take a break from your books.
Studying and taking tests is important, but so is going beyond the classroom to maximize your college experience. Check out the options you have to make the most of your time at Purdue Fort Wayne.
Research, Internships, and Jobs
Set yourself up for success.
The power of research, internships, and jobs shouldn't be underestimated, which is why you'll find that most of our departments offer their own unique experiences. While participating in original research and internships will give you an upper hand when you're competing in the job market, it will also give you invaluable experience and unforgettable memories.
University Research and Innovation provides students with various support mechanisms, including funding and training for research, scholarly activities, and creative endeavors. Check out what options they may have for you.
Many of our departments offer specialized research opportunities, so be sure to check with your major department about what's available.
The Career Development Center is a great place to search for open internship opportunities with the university and around the community. Check them out online or set up a meeting with one of their advisors.
Many of our departments also offer specialized internships, so be sure to check with your major department about opportunities.
Take a look at Handshake to find the latest job opportunities on campus and around Fort Wayne. What's the difference between jobs you find on Handshake and those you may find on other career sites? Well, Handshake posts jobs from employers who are sensitive to the unique circumstances of hiring employees who are in college.
Centers of Excellence
This is where excellence and expertise connect.
Centers of Excellence are foci of research excellence or community service, dedicated to the creation of new knowledge in a specific scholarly niche. Each center has a unique mission and domain expertise to carry out that mission.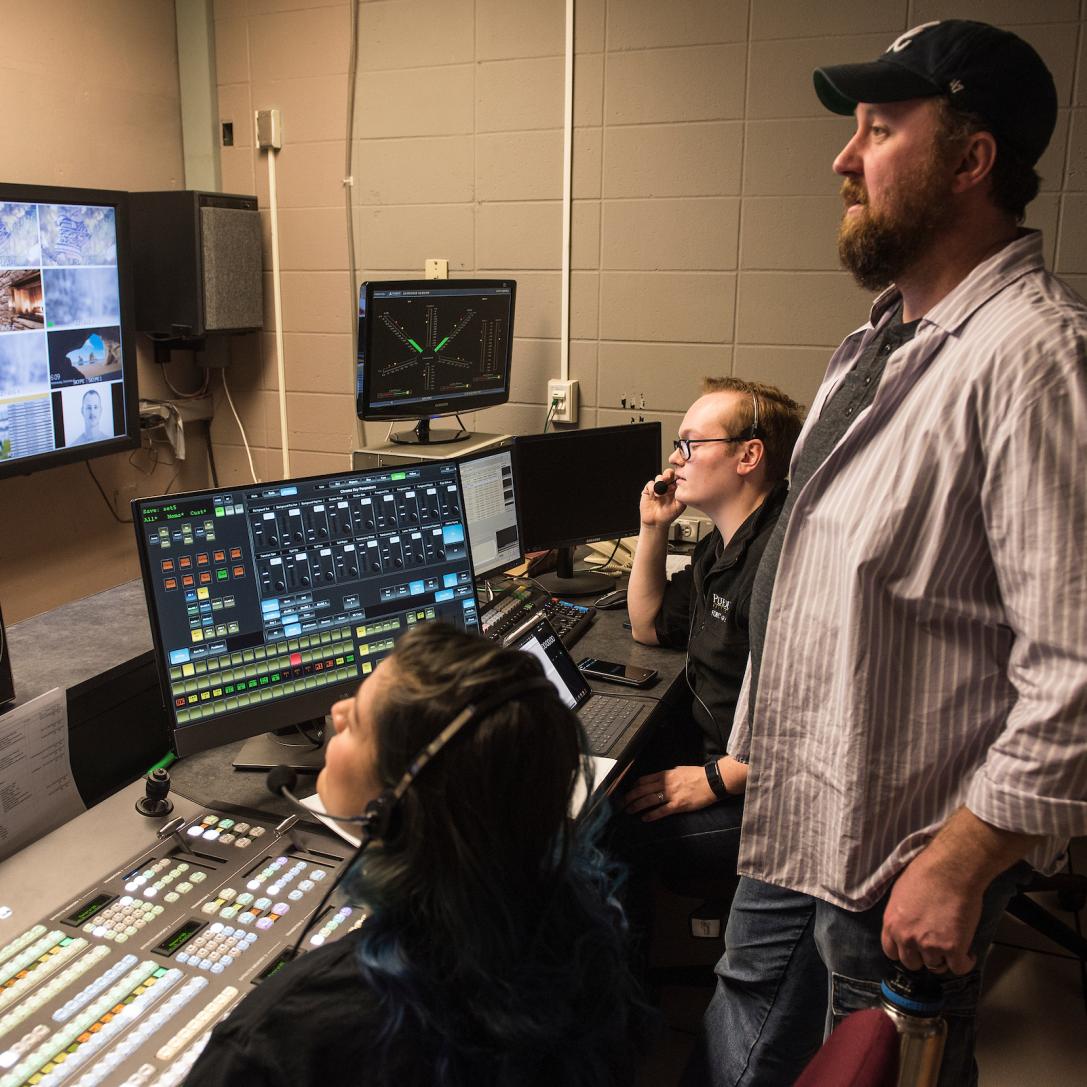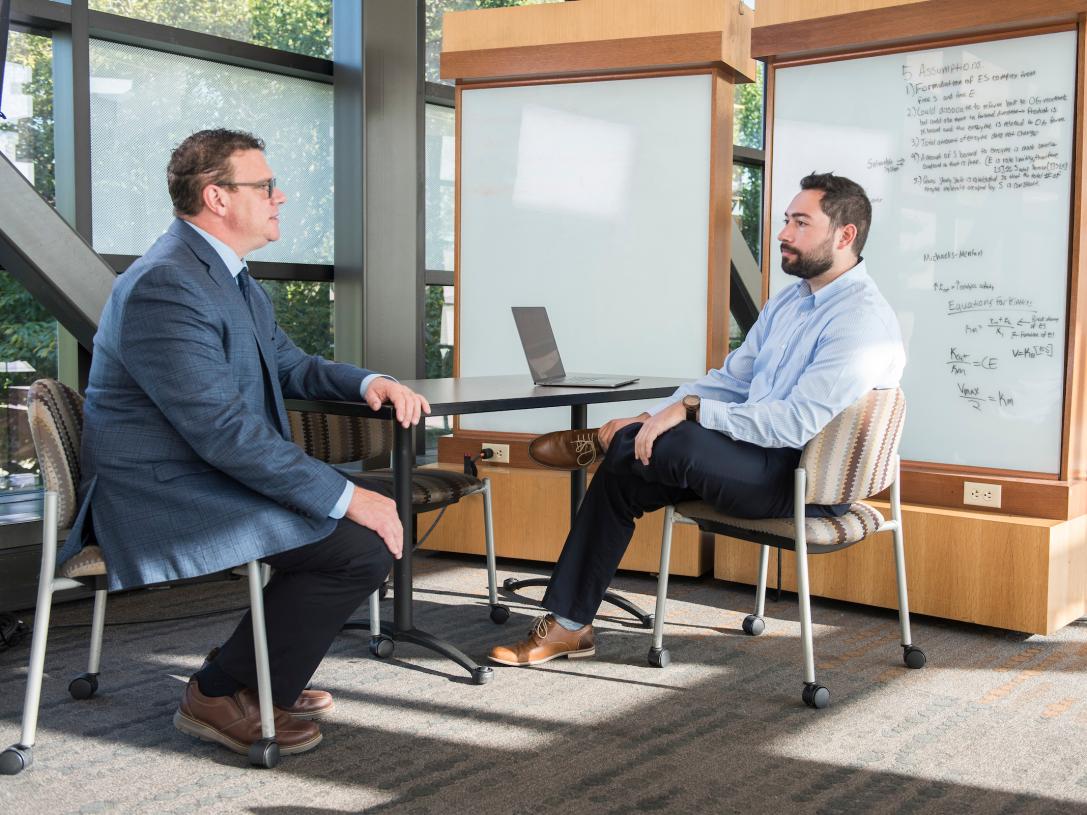 ACADEMIC JOURNAL
Clio
Clio: A Journal of Literature, History, and the Philosophy of History, a double-blind, peer-reviewed international interdisciplinary journal, publishes scholarly essays that explore the connections between history, literature, and the arts.
Humans understand themselves and their cultures, even create themselves and their cultures, through stories. Sometimes we call those stories "history," and sometimes we call them "literature." Clio is interested in the interconnectedness of these two disciplines, as well as the philosophical work that supports these kinds of inquiries. We publish researched essays at the intersections of these disciplines—that is, not simple expositions of historical events or uncontextualized "readings" of literary texts, but articles that are interdisciplinary in argument and method. Essays should be accessible to an interdisciplinary scholarly audience.
Clio has been in existence for almost 50 years and is published in both print and electronic form, with
full-text availability through EBSCO academic databases such as Biography Reference Center, History Abstract with Full Text, History Reference Center Plus, and Humanities Source.
View a printable version of the Clio Subscription, Back Order, and Permissions Rates (valid through June 30).
SUBSCRIPTIONS
United States
International 
Individual
$60 (USD)
Individual
$80 (USD)
Institutional
$120 (USD)
Institutional
$160 (USD)
SINGLE COPIES
United States
International 
Individual
$25 (USD)
Individual
$30 (USD)
Institutional
$50 (USD)
Institutional
$60 (USD)
STUDENT RATE
Students receive a 50 percent discount. Please include a scan of a valid student ID or other proof with your subscription order.
REPRINT PERMISSIONS
The cost is $400 plus applicable royalties. All payments are split evenly with authors, but permission is granted through Clio. Please send request to the managing editor with full details regarding the publication in which the piece will be reprinted, including publisher and media type(s).
CANCELLATIONS
Cancellations are accepted at any time but will not cover any issue currently in production. Refunds are available in US dollars only.
PAYMENT
Payments can be made by check or money order in US dollars. Payment is expected prior to the start of a new or the end of a current subscription. Invoices can be sent upon request.
Specific Guidelines 
General Submission Guidelines
Essays and review articles should present well-focused arguments of approximately 20–30 pages (5,000–9,000 words, including footnotes). Conference papers or dissertation chapters must be revised to make fully developed, self-sufficient arguments. Clio will not consider any submissions that are currently under consideration at any other journal.
Manuscripts should follow The Chicago Manual of Style, Seventeenth Edition (with footnotes kept to a minimum). List your name and affiliation on a separate cover sheet but include only the essay's title on the manuscript itself to facilitate blind-reading of submissions. Please include an abstract of 150–200 words that summarizes the key points of your article.
Only electronic essay submissions will be accepted. Please use Word (.docx) format. We also need complete contact information, including preferred email address, and street address. If submitting an article, please send your text as an email attachment to [email protected]. If submitting a book review or review article, please also send a copy of your review to Lachlan Whalen, commissioning editor, at [email protected].
You may expect a decision regarding publication within four months. Copyediting and related queries will be handled via email using MS Word's track changes and comments functionality. Book reviews are solicited by the book review editors.
Editor in Chief: Lachlan Whalen
Purdue University Fort Wayne
[email protected]
260-481-0148
________________________________________
Book Review Editor: Stephen J. Dilks
University of Missouri–Kansas City
[email protected]
816-678-3755
Please send copies of relevant books for review to Dilks: 
University of Missouri–Kansas City
Department of English Language & Literature
5121 Rockhill Road, Cockefair Hall 106
Kansas City, MO 64110
________________________________________
Layout Editor: Grace Ebert
[email protected]
________________________________________
Copy Editor: Linda Tate
[email protected]
________________________________________
Editorial Assistant: Hayley King
Purdue University Fort Wayne
[email protected]
260-481-6711
________________________________________
Clio: A Journal of Literature, History, and the Philosophy of History
Purdue University Fort Wayne
2101 East Coliseum Boulevard
Liberal Arts Building, Room 145
Fort Wayne, Indiana 46805
[email protected]
260-481-0148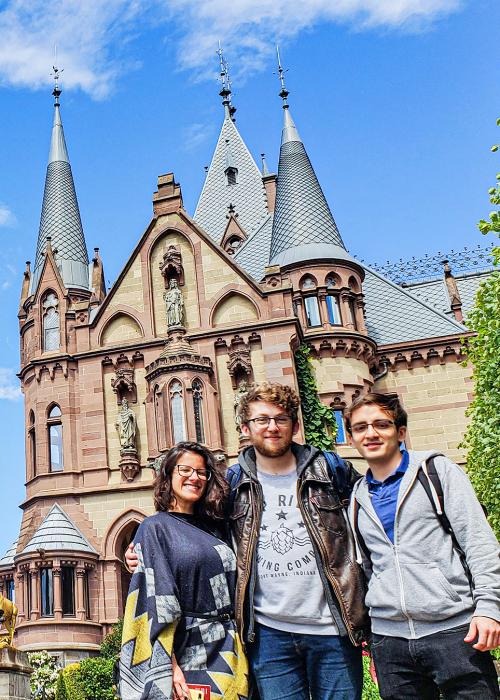 Study Abroad
Let the world be your classroom.
Your college experience is special—and uniquely yours. Imagine enhancing it by taking your studies overseas. Living and learning in a different country will foster both your independence and your personal development. Through this experience, and the knowledge you'll gain living like a local, you'll emerge with a new perspective.