Art and Design Programs
Combine your creative interests with our support to achieve your educational goals.
Whether you aspire to be an artist, a designer or an educator, we can provide an engaging educational experience to enhance your academic success.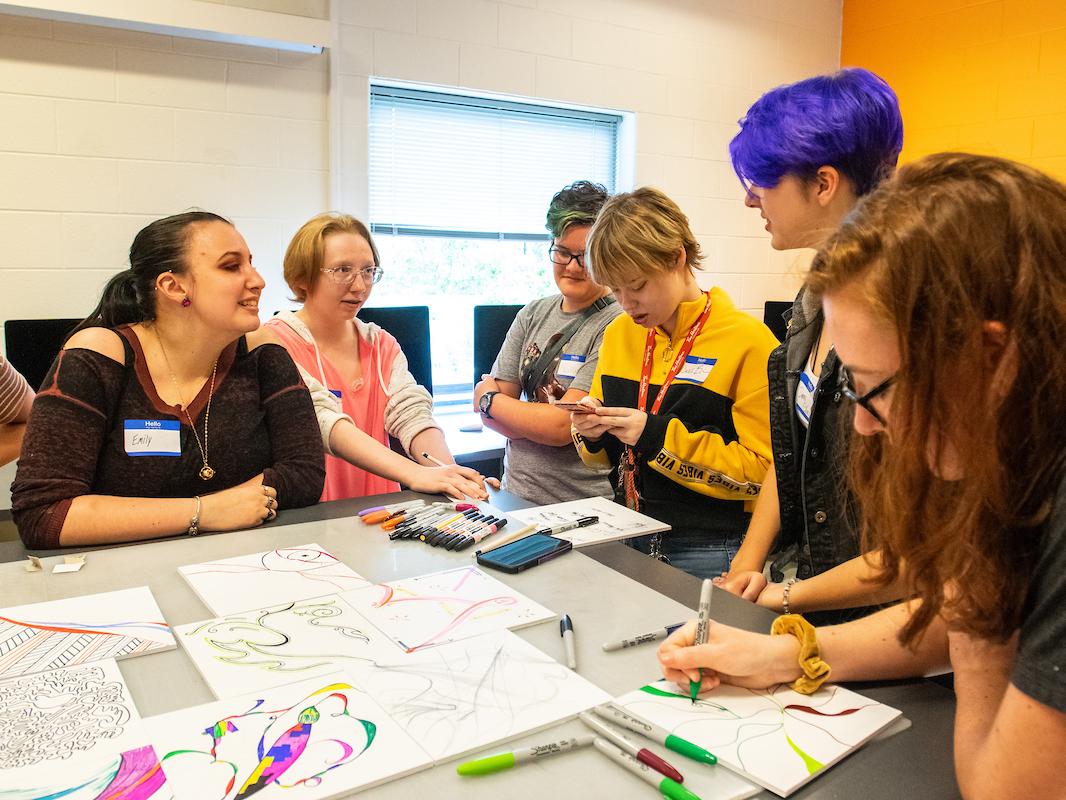 B.A. in Art Education
The bachelor of arts in art education provides a liberal arts foundation, with specialized skills in studio art, curriculum planning, and teaching strategies. You'll gain the knowledge and skills used by artists in a range of studio arts, which will shape your philosophy as an art educator. This program will prepare you to teach elementary, middle school, or high school art, with a strong foundation in art and a solid understanding of the role of artist and educator. Program
Highlights
Program Highlights
Develop visual sensitivity in the creation of compelling artwork
Acquire technical skills and perceptual understanding
Gain understanding and knowledge of history, theory, and criticism of art and design
Achieve ability to teach using an interdisciplinary approach to art education
Inspire creativity in the next generation of students
Accreditation
Purdue University Fort Wayne is an accredited institutional member of the National Association of Schools of Art and Design.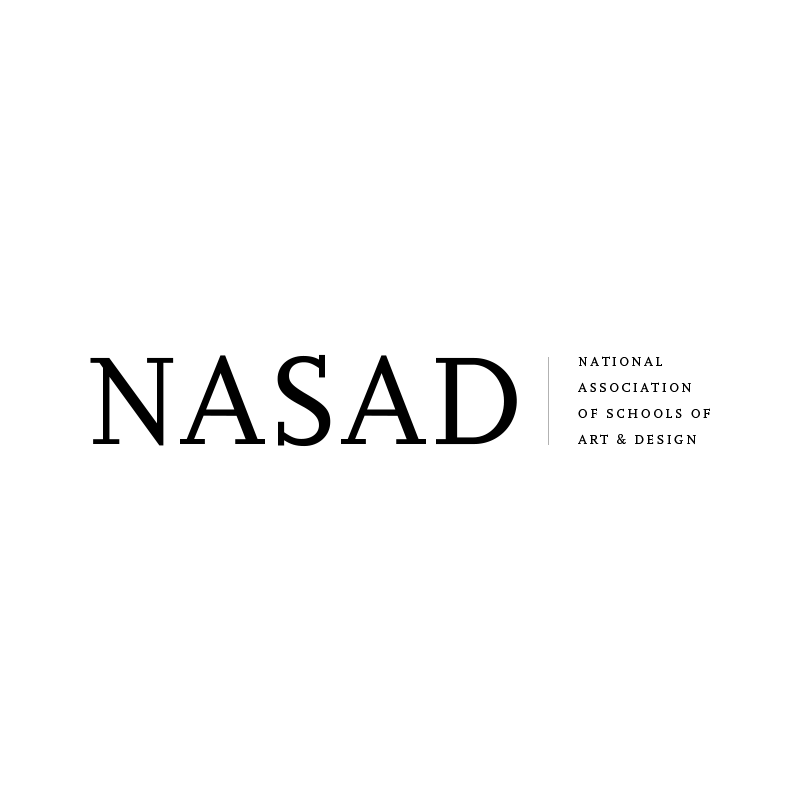 Scholarships
Looking for ways to make paying for college a little easier? ScholarshipUniverse is a tool for current and admitted Purdue Fort Wayne students that allows you to create an academic profile and connect with scholarship opportunities.
For more information about all the scholarships available at Purdue Fort Wayne—including opportunities for specific programs—you can visit the Office of Financial Aid or contact us at [email protected].
Student Learning Outcomes
Upon completion of this degree, students will be able to demonstrate the following learning outcomes:
Utilize perceptual and conceptual skills to solve programs creatively in art/design media
Implement 2D and 3D design principles to create compelling and effective works of art and design in a variety of traditional and digital media
Demonstrate an understanding and competency of technical skills in traditional and digital art/design media to effectively communicate and express ideas
Effectively analyze and critique works of art/design in verbal and written forms, using visual vocabulary and familiarity with the works and intentions of of major artists/designers and movements of the past and present
Demonstrate effective visual, verbal, and written communication skills and an aptitude to apply those skills
Demonstrate an understanding of the significance of art education in the classroom and the community, as well as the history of education in the United States
Apply functional knowledge of basic art and design practical experiences and opportunities, as well as professional ethics
Demonstrate an understanding of the language of art, how it relates to the social and cultural experiences of P-12 students, and how it is best taught in schools
Demonstrate a working knowledge of state and national standards and how they are connected to learning experiences in the art curriculum
Demonstrate knowledge of teaching methods, learning strategies, art processes and materials for teaching art in the classroom, elementary through secondary
Demonstrate an understanding of a theme-based, interdisciplinary approach to art education through written curriculum materials
Demonstrate an understanding of child development, special needs, and how these topics relate to approaches to teaching art in the inclusive classroom
Demonstrate knowledge about art and its significance in a variety of cultures and how a multicultural approach operates in the art curriculum
Exhibit artistic ability in portfolio review submissions and senior gallery exhibitions
Demonstrate proficiency in teaching through observations and the capstone student teaching semester
Next stop: a successful future.
Art Curriculum Writer
Art Educator (Formalized or Recreational Instruction)
Artist
Arts Administrator