COMMUNITY COUNSELING CENTER
DEPARTMENT OF COUNSELING
AND GRADUATE EDUCATION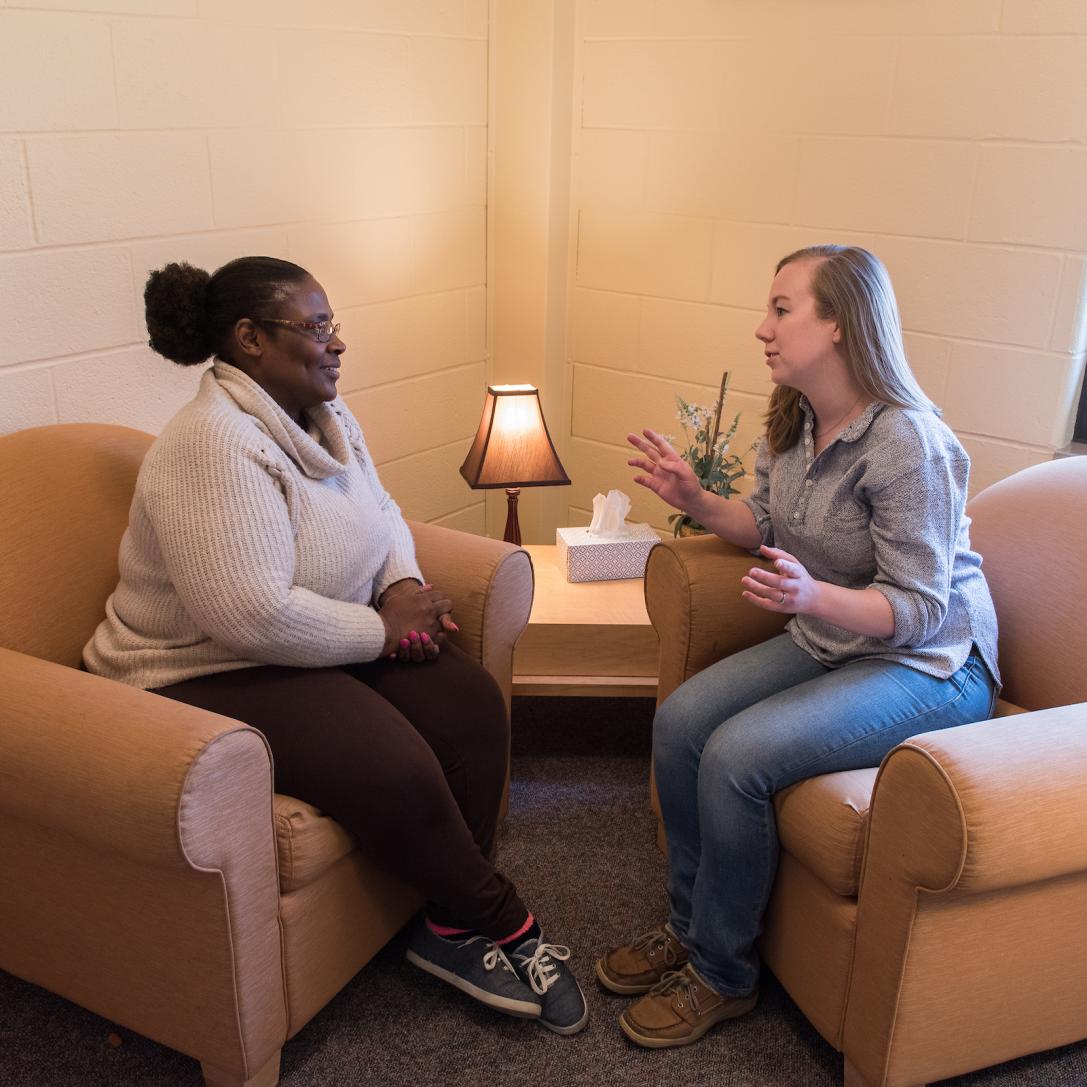 Here to help.
We offer help for adults, children, couples, and families who are experiencing personal problems, adjustment reactions, or career-counseling concerns. Our services are free of charge. If you are experiencing any of the following concerns, please feel free to contact us:
Relationships issues
Self-concept enhancement
Time management
School problems
Family and marital counseling
Depression/anxiety disorders
Assertiveness training
Career counseling
Parenting and child discipline
Coping with loss
Remarriage and stepfamily issues
Stress reduction
Life-adjustment problems
Information for Clients
Call us at 260-481-5405 to make an appointment. All session appointments will be scheduled during the following hours of operation:
Monday: 5–8 p.m.
Tuesday: noon–2:30 p.m., 5–8 p.m.
Wednesday: 5-8 p.m.
Thursday: 5–8 p.m.
All inquiries are treated confidentially.
As a client at the Purdue University Fort Wayne Community Counseling Center, it is important that you attempt to keep all your scheduled appointments. If you either miss or need to cancel an appointment, please call the clinic manager at 260-481-5405.
Our graduate student trainees do not provide on-call services. If you have an emergency, please dial 911. You can also call St. Joseph Behavioral Health at 260-425-3606 or Parkview Behavioral Health at 260-373-7602.
To contact your counselor please call 260-481-5405 to speak with our clinic manager.
The Purdue Fort Wayne Counseling Center is located northeast of Purdue Fort Wayne's main campus:
Dolnick Learning Center
100 Baker Drive North
Fort Wayne, Indiana 46835
Free parking is available. You may park in the areas marked "College Parking." Handicapped parking is also available.
The Purdue Fort Wayne Counseling Center is the primary training center for graduate students in training. Most sessions are observed by a faculty supervisor. Each evening, the professional team discusses how to provide the best services possible. In the last decade, our faculty and counseling students earned two national and nine statewide awards for excellence. The program has both state and national accreditation.
We respect the rights of clients and adhere to a strict ethical code. A central tenet of our ethical code is maintaining client confidentiality as mandated by law. Indiana law requires all counselors, psychiatrists, psychologists, and social workers to report child abuse. We must also tell authorities if clients become a danger to themselves or others.
We extend services to everyone, regardless of race, religion, color, sex, age, national origin or ancestry, genetic information, disability, status as a veteran, marital status, parental status, sexual orientation, gender identity, or gender expression.
Contact Us
Schedule an appointment.
Call us for an appointment at 260-481-5405. All sessions will be scheduled during the following hours of operation:
Monday: 5–8 p.m.
Tuesday: noon–2:30 p.m., 5–8 p.m.
Thursday: 5–8 p.m.