Women's Studies Programs
This is where advocacy is encouraged.
Providing support, obtaining knowledge, and being passionate about a cause are what we're all about.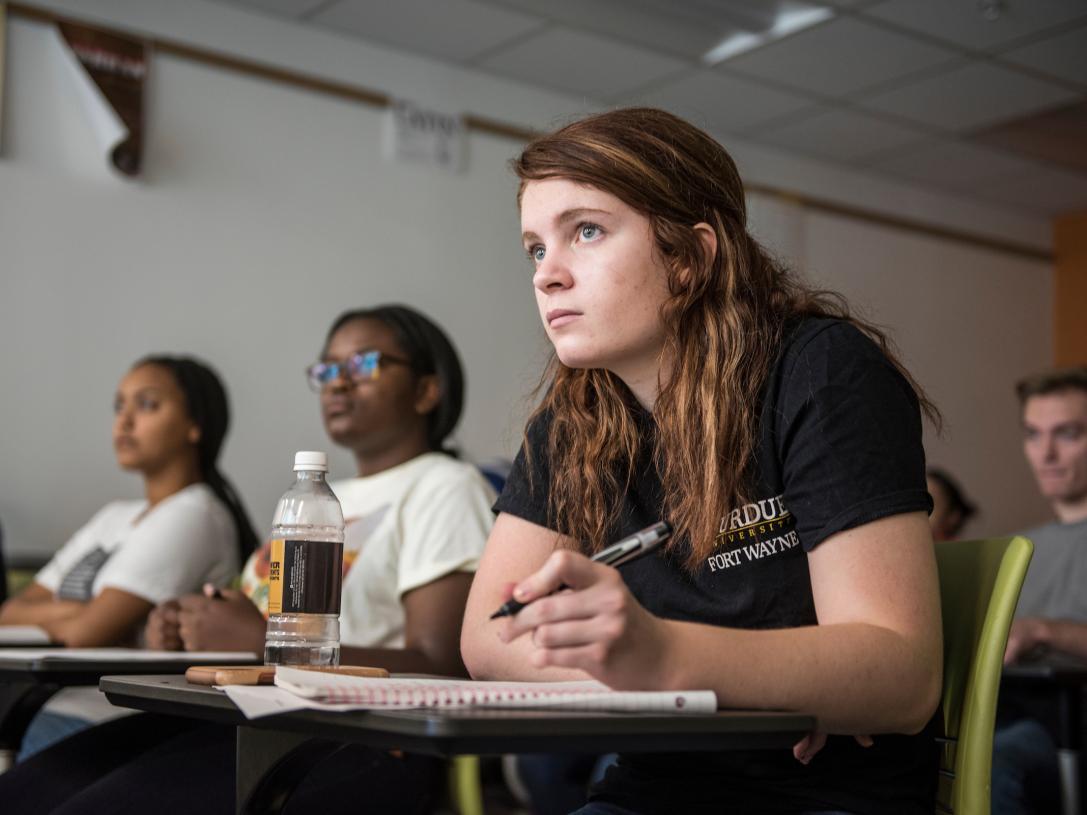 Women's Studies Minor
This minor is open to all students who want an introduction to women's studies. You'll get to craft your own curriculum by choosing from interdisciplinary courses in topics such as women and literature, witchcraft and witch hunts, history of women in the United States, gender roles and communication, and philosophical theories of feminism. Program
Highlights
Program Highlights
An understanding of gender in both historical and contemporary contexts
Knowledge regarding the intersections of gender with race, nationality, class, sexuality, and disability
The development of expert critical-thinking, problem-solving, speaking and communication skills
Support from the Mastodon community
A prestigious Purdue education
Scholarships
Looking for ways to make paying for college a little easier? ScholarshipUniverse is a tool for current and admitted Purdue Fort Wayne students that allows you to create an academic profile and connect with scholarship opportunities.
For more information about all the scholarships available at Purdue Fort Wayne—including opportunities for specific programs—you can visit the Office of Financial Aid or contact us at [email protected].
Next stop: a successful future.
Advertising Executive
Educator
Government Agent
Grant Writer
Human Services Specialist
Lobbyist
Market Researcher
Museum Curator
News Correspondent
Nonprofit Administrator
Publisher
Social Justice Advocate
Social Worker