Political Science Programs
Take your fascination with systems of power to the next level.
In addition to helping you become a better-informed citizen, the skills you'll learn through our programs are essential to many different careers—and will open more doors than you can imagine.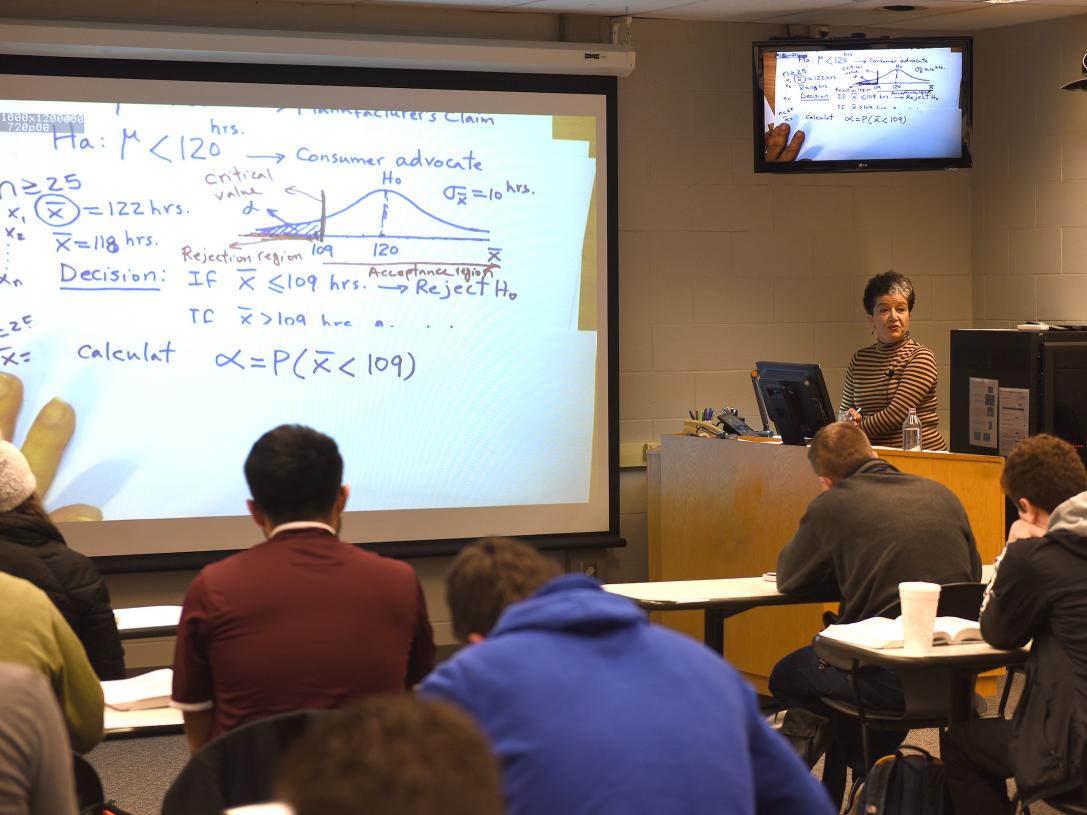 Economics Minor
Economics is the study of the rational allocation of scarce recourses. Seems pretty broad—and it is—but if you're just looking to become better informed on the subject, the economics minor is the perfect choice. You'll get to craft your curriculum by selecting from numerous economics classes, so you can study what most interests you in the discipline. Plus, the economics minor is a great accompaniment to any major. Program
Highlights
Program Highlights
A better understanding of personal ethics
The development of analytical, critical-thinking, problem-solving, and communication skills
Support from the Mastodon community
A prestigious Purdue education
Scholarships
Looking for ways to make paying for college a little easier? ScholarshipUniverse is a tool for current and admitted Purdue Fort Wayne students that allows you to create an academic profile and connect with scholarship opportunities.
For more information about all the scholarships available at Purdue Fort Wayne—including opportunities for specific programs—you can visit the Office of Financial Aid or contact us at [email protected].
Next stop: a successful future.
Business Leader
Communications Coordinator
Government Affairs Director
Lawyer
Lobbyist
Policy Analyst
Political Consultant
Public Relations Specialist