Political Science Programs
Take your fascination with systems of power to the next level.
In addition to helping you become a better-informed citizen, the skills you'll learn through our programs are essential to many different careers—and will open more doors than you can imagine.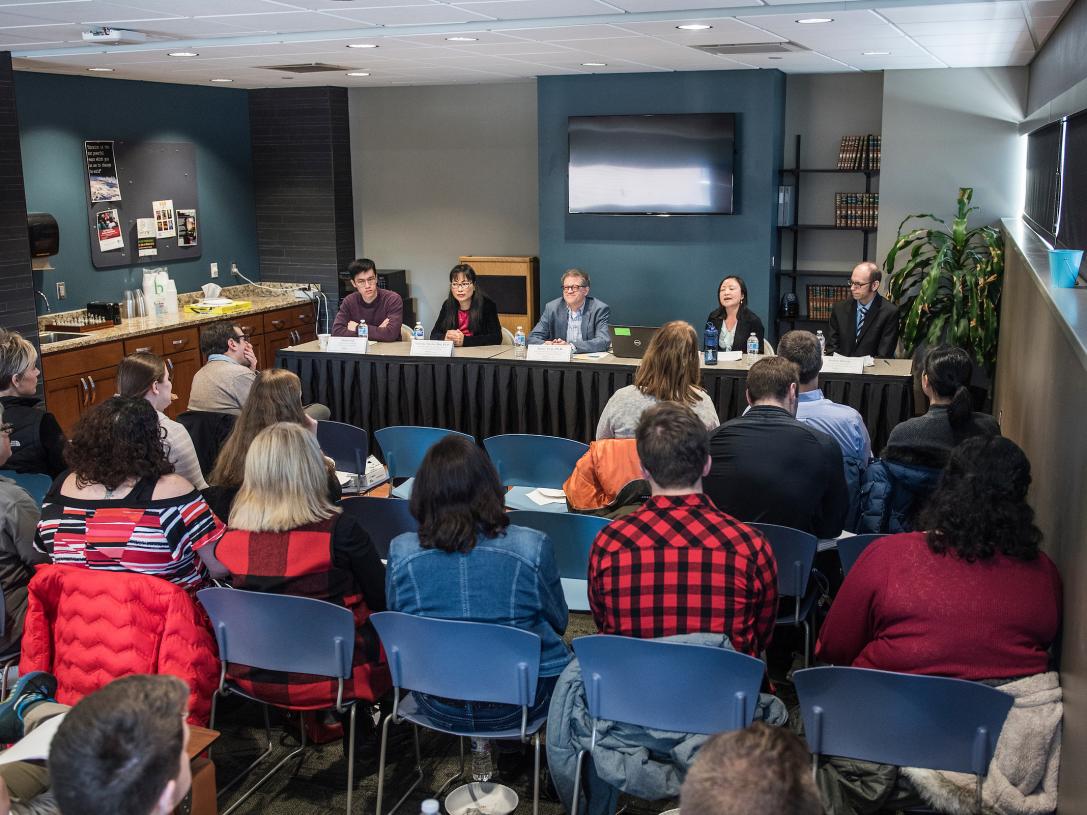 Peace and Conflict Studies Certificate
With this certificate, you'll explore the sources, causes, and consequences of conflict, as well as the frontiers of nonviolent alternatives to conflict using a broad set of empirical and normative approaches. The goal of this certificate is to foster your insight into the origins of human conflict, cooperation, and peaceful conflict resolution from the interpersonal to the global level. Program
Highlights
Program Highlights
A better understanding of personal ethics
The development of analytical, critical-thinking, problem-solving, and communication skills
Support from the Mastodon community
A prestigious Purdue education
Scholarships
Looking for ways to make paying for college a little easier? ScholarshipUniverse is a tool for current and admitted Purdue Fort Wayne students that allows you to create an academic profile and connect with scholarship opportunities.
For more information about all the scholarships available at Purdue Fort Wayne—including opportunities for specific programs—you can visit the Office of Financial Aid or contact us at [email protected].
Student Learning Outcomes
Upon completion of this certificate, students will be able to demonstrate the following learning outcomes:
Discuss sources of conflict as rooted in human interests and institutions, competition for power and resources, inequality, injustice, and the environment
Depict the dynamics of conflict at various social levels, including the interpersonal, group, institutional, community, societal, and global levels
Describe violent techniques of conflict resolution, such as war, terrorism, and oppression
Explain varying perspectives on peace and different paths to achieving it
Demonstrate an understanding of social justice and nonviolent conflict resolution
Articulate how social change occurs
Next stop: a successful future.
Business Leader
Communications Coordinator
Government Affairs Director
Lawyer
Lobbyist
Policy Analyst
Political Consultant
Public Relations Specialist