Political Science Programs
Take your fascination with systems of power to the next level.
In addition to helping you become a better-informed citizen, the skills you'll learn through our programs are essential to many different careers—and will open more doors than you can imagine.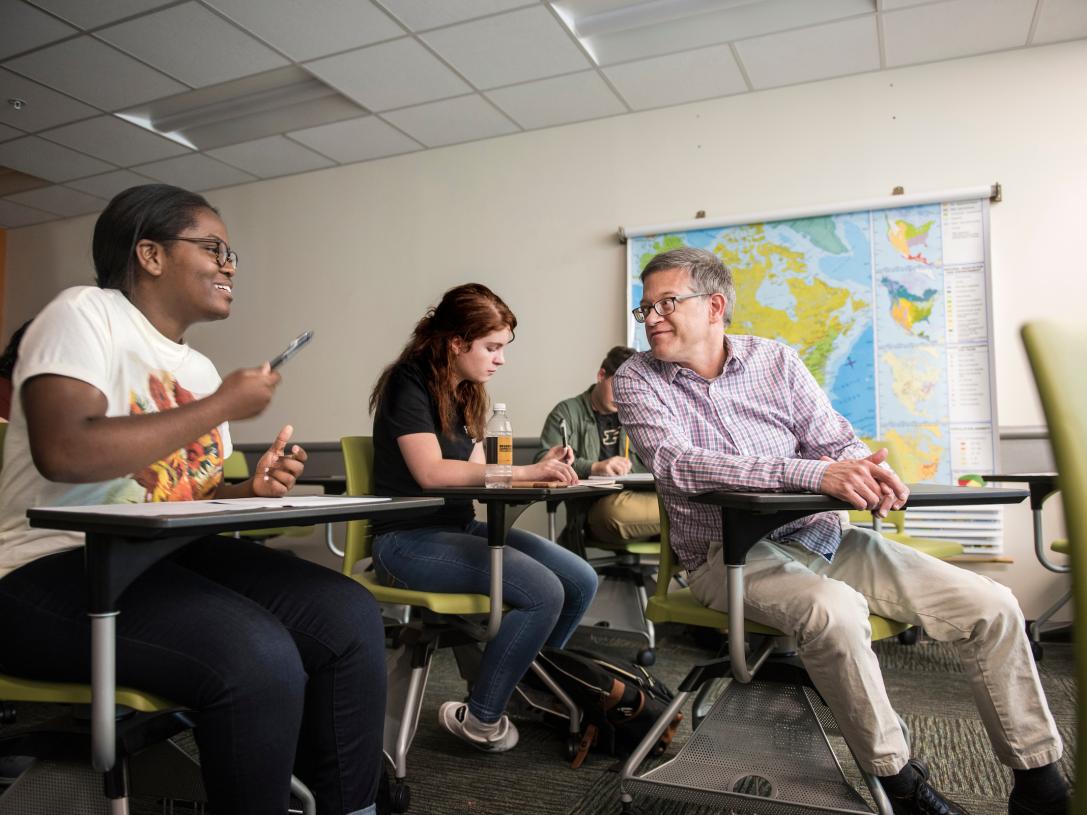 B.A. in Political Science
If you're interested in how power, in its many forms, is used to organize human social relations, you're in the right place. As a political science major, you'll analyze how government and politics work at all levels of society. You'll also explore the ethical dimensions of political debates, in a rigorous and nonpartisan way. Program
Highlights
Program Highlights
A better understanding of personal ethics
The development of analytical, critical-thinking, problem-solving, and communication skills
Support from the Mastodon community
A prestigious Purdue degree
Scholarships
Looking for ways to make paying for college a little easier? ScholarshipUniverse is a tool for current and admitted Purdue Fort Wayne students that allows you to create an academic profile and connect with scholarship opportunities.
For more information about all the scholarships available at Purdue Fort Wayne—including opportunities for specific programs—you can visit the Office of Financial Aid or contact us at [email protected].
Student Learning Outcomes
Upon completion of this degree, students will be able to demonstrate the following learning outcomes:
The ability to communicate and write clearly and effectively
Use quantitative and qualitative analytical skills in appropriate situations
Analyze social and political issues with cutting-edge problem-solving skills
Lead and engage others ethically and professionally with personal integrity, academic and professional honesty, respect for diversity, and civil deliberation, dissent, and discourse
Be prepared for careers in public and private sectors, especially in the fields of government, politics, law, and public service; graduate study or law school; and active and engaged leadership and citizenship in one's community, the nation, and beyond
Identify basic and explain advanced key terms and concepts in the major fields of the discipline, including political thought and philosophy, American government and politics, comparative government, and international relations
Next stop: a successful future.
Business Leader
Communications Coordinator
Government Affairs Director
Lawyer
Lobbyist
Policy Analyst
Political Consultant
Public Relations Specialist