Counseling and Graduate Education Programs
Your steps here lead to lasting impressions everywhere.
Whether you earn a master's degree in counseling, education, or educational leadership, you'll gain the knowledge and skills to build the career you desire.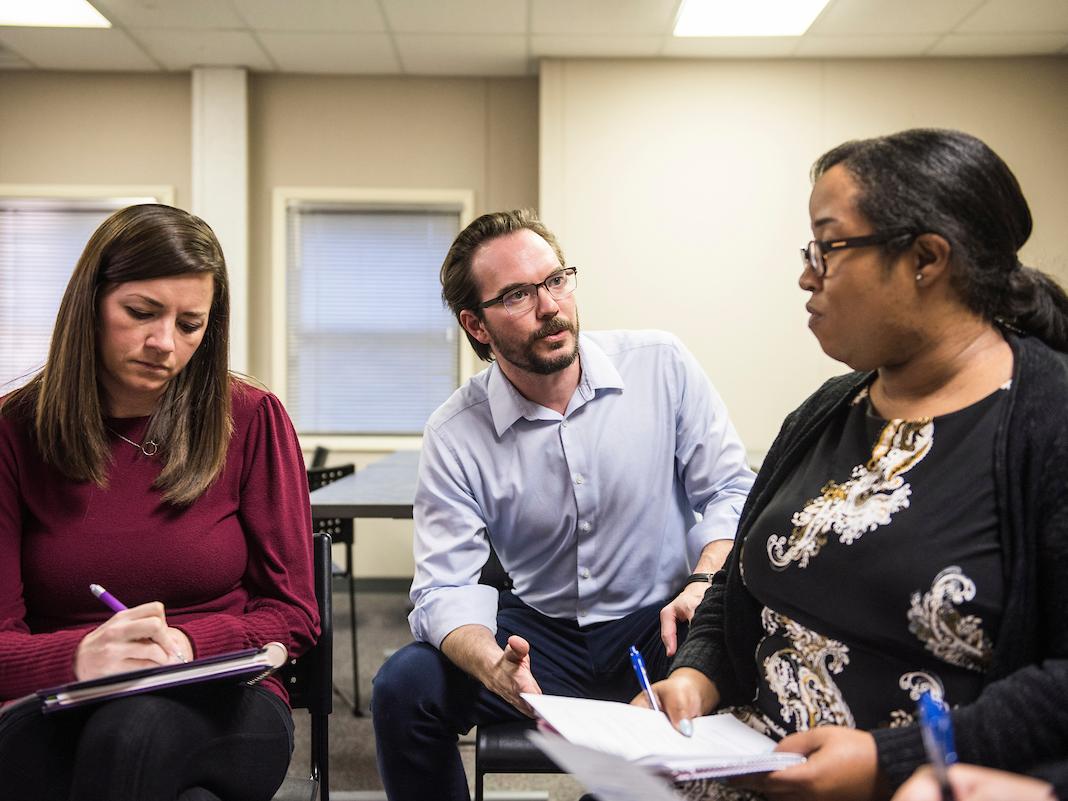 M.S.Ed. in Counselor Education
Turn your passion for helping others into a career of making impact on people's lives. Choose from mental health counseling or school counseling. Program
Highlights
Program Highlights
Content
An immersive clinical experience in a CACREP-accredited program with two tracks: mental health counseling and school counseling
Faculty-supervised practicum training at the on-site PFW Community Counseling Center
A wide range of authorized internship sites in the Fort Wayne area and across Indiana
Clinical training that emphasizes multicultural awareness, advocacy, and social justice
Affiliation with the faculty-led PFW Institute for Counseling Research
A prestigious Purdue degree
Accreditation
You want an education rooted in continuous improvement at a university that strives to produce successful graduates. Our accreditation by the Council for Accreditation of Counseling and Related Educational Programs means we demonstrate that excellence through course content, immersive experiences, program impact, and more. You can be confident in our department, as the Association for Childhood Education International, the National Policy Board for Educational Administration, and the Council for Exceptional Children have recognized the high quality of our programs.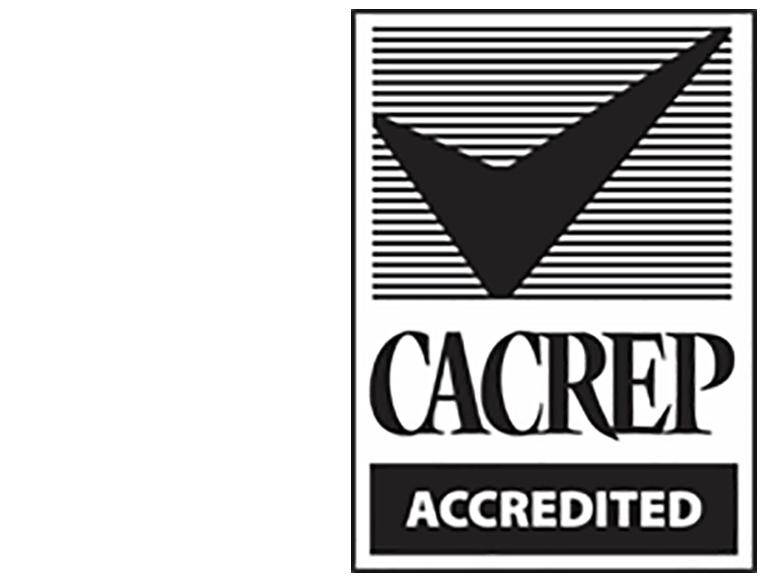 Scholarships
Looking for ways to make paying for college a little easier? ScholarshipUniverse is a tool for current and admitted Purdue Fort Wayne students that allows you to create an academic profile and connect with scholarship opportunities.
For more information about all the scholarships available at Purdue Fort Wayne—including opportunities for specific programs—you can visit the Office of Financial Aid or contact us at [email protected].
Student Learning Outcomes
Upon completion of this degree, students will be able to demonstrate the following learning outcomes:
Mastery of core counseling knowledge including theoretical, conceptual, and practical foundations of counseling, therapeutic relationship and change factors, case conceptualization skills, and treatment planning abilities
A professional counseling identity in terms of leadership and advocacy through an understanding of, and effectiveness in, working with (a) diversity issues (e.g., moral, social, cultural, racial, sexual, political, and economic) in school-related or clinical mental health counseling-related contexts and (b) an awareness of foundational ethical, legal, and licensing standards
Effective skills as scholar-practitioners, such as selecting, administering, and interpreting psychological assessments; understanding, critiquing, and applying counseling research; and assessing the effectiveness of (a) school counseling programs and their work with students and school communities as school counselors or (b) their work with clients and agencies as clinical mental-health counselors
Mastery of applied clinical counseling competencies through supervised university and field-based professional counseling experiences.

Completion of the school counseling option is designed to lead to a School Counselor K–12 educator license for the state of Indiana; completion of the clinical mental-health counseling option is designed to lead to subsequent licensure as a Licensed Mental Health Counselor (LMHC) in the state of Indiana; Indiana holds reciprocal licensing agreements with other states
Next stop: a successful future.
Mental Health Counselor
School Counselor
Career Counselor
Substance Abuse Counselor
Marriage and Family Counselor