Anthropology and Sociology Programs
Study what fascinates you while acquiring a strong liberal arts background.
The skills you'll learn through our programs are essential to many different careers, which opens more doors than you may think.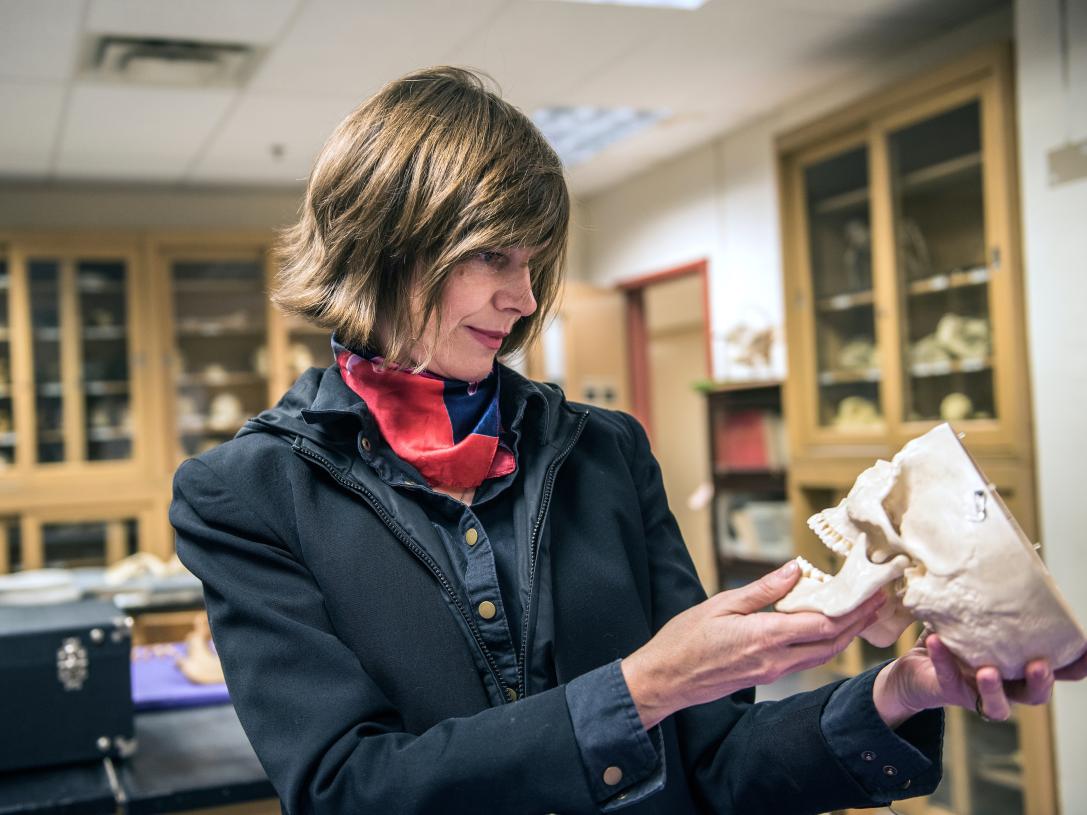 B.A. in Anthropology
Studying the past to help understand the present. Studying other societies to gain a clearer perspective on our own. It's what anthropologists do every day. Anthropology is the study of humanity, and it includes most any investigation concerned with how people from different cultures and different times behave, think, and interact. Because of this, anthropology proves very useful in outside fields, including business, public service, consulting, and medicine. Program
Highlights
Program Highlights
An understanding and respect of people and cultures
An appreciation of cultural and biological variation
The development of expert analytical, critical-thinking,
problem-solving, and communication skills
Support from the Mastodon community
A prestigious Purdue degree
Scholarships
Looking for ways to make paying for college a little easier? ScholarshipUniverse is a tool for current and admitted Purdue Fort Wayne students that allows you to create an academic profile and connect with scholarship opportunities.
Anthropology majors are eligible for the Paul Jean Provost Scholarship in Anthropology based on academic performance and financial need. Two or more scholarships are awarded every year.
For more information about all the scholarships available at Purdue Fort Wayne—including opportunities for specific programs—you can visit the Office of Financial Aid or contact us at [email protected].
Student Learning Outcomes
Upon completion of this degree, students will be able to demonstrate the following learning outcomes:
Achieve familiarity with different cultures in at least two regions of the world
Know the major anthropological approaches to understanding the human condition
Be able to explain societies in a holistic manner
Achieve competency in writing
Demonstrate critical thinking
Acquire quantitative skills for analysis
Demonstrate a willingness to engage learning and scholarship as a lifelong endeavor
Next stop: a successful future.
Archaeologist
Community Developer
Corporate Researcher
Forensic Scientist
Healthcare Administrator
Historic Preserver
Human and Social Services Agent
International Businessperson or Developer
Journalist
Museum Curator or Administrator
Product Designer or Developer
Social Justice Advocate
Explore similar programs.